What does Father's Day celebrate?
View(s):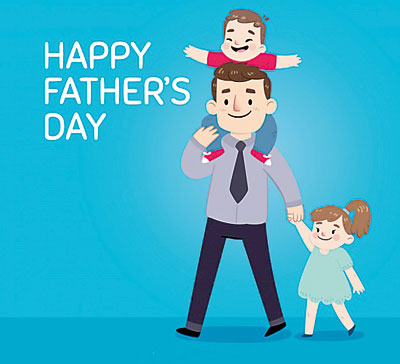 Father's Day is a day to celebrate fatherhood as well as your father's contribution to your life.
When is Father's Day celebrated?
Third Sunday of June every year.
What do people do to celebrate?
Most people spend the day with their dad. Many people give gifts, a card, or cook their dad a meal.
Typical Father's Day gifts include ties, clothes, electronics and tools. Since the day occurs on Sunday, a lot of people go to church with their dad to celebrate the day.
History
The original Father's Day is thought to have been founded by Sonora Dodd in Spokane, Washington on June 19, 1910. Sonora and her five siblings were raised by their single-parent dad. She thought that since there was a Mother's Day, there should be a day to honour fathers as well.
In 1916, President Woodrow Wilson visited Spokane and spoke at the Father's Day celebration. He wanted to make the day an official US holiday, but Congress didn't agree.
President Calvin Coolidge tried again in 1924, but the day still didn't become a holiday. The main reason was because many people felt that the day was too commercial.
In 1966, President Lyndon Johnson proclaimed the third Sunday of June as Father's Day. The national holiday was finally signed into law in 1972 by President Richard Nixon. Since then the day has become a major holiday in the United States and around the world.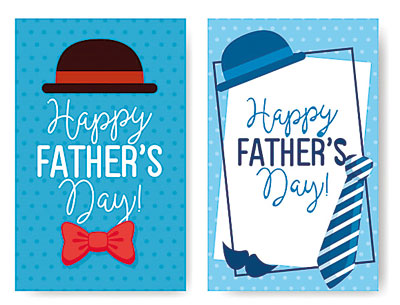 Ideas for Father's Day
l  Make a Card – All dads like a handmade card. Be sure to write a note and list some of the things you like about your dad. Draw a picture of you and him doing something together.
l  Chores – Do some chores for your dad that you don't normally do.
Do a chore that he normally does, such washing his car or gardening.
l  Food – Most dads enjoy eating.
You can make your dad his favourite meal or bring take-out from somewhere that he likes.
Father's Day around the World
l  Russia – February 23
l  Denmark – June 5
l  Brazil – Second Sunday of August
l  Australia and New Zealand –
First Sunday of September
l  Egypt and Syria – June 21
l  Indonesia – November 12
Fun Facts
l   Sonora initially wanted the day to be on her dad's birthday which was June 5th, but the preachers needed more time after Mother's Day to write their sermons, so the day was moved back to the third Sunday in June.
l   There was a movement in the 1930s to combine Mother's Day and Father's Day into Parent's Day.
l          For many dads, they consider being a father the most important job they have.