Heroic policeman killed: Night operations to nab drunk drivers
View(s):

Countrywide, Police have launched night operations to nab drunken drivers after reports that traffic accidents were on the rise.

They take place mostly on Friday evenings, long-weekends and Monday mornings, Motor Traffic Director Indika Hapugoda said yesterday.

"We have arrested 45,750 drunk drivers from July 5, 2019 until June 15, 2020," Senior Superintendent Indika Hapugoda told the Sunday Times.

One of the worst accidents occurred in Colombo early this week. In this accident a policeman (promoted posthumously to Sergeant) was killed and his colleague was admitted to the intensive care unit of the National Hospital. The policeman who died had turned hero only days before his death when he chased after a doctor who used a toy pistol to rob money meant for overtime payments for National Hospital staff. Police said they suspect that the driver who caused the accident had driven a Defender Jeep allegedly under the influence of liquor.

The night-time operation from 8 p.m. to 4 a.m. the next day comes on a directive from acting Police Chief Chandana Wickremeratne, to senior DIGs in charge of divisions. It began on June 15.

In a directive he said, the operation should be held for more than two hours. All police stations should record the time and place where the operation was held and send daily reports to the IGP. During the operation officers should also detect other offences also.

During the past few days most accidents have involved jeeps, cabs and motor cars and therefore more attention must be given to  them during the operation.

Meanwhile, the Senior DIGs have been given the   responsibility to reduce the accidents in their provinces. The Senior DIGs are also responsible for overseeing the special operation until further  notice.

A detailed divisional report on the operation should be obtained by the Senior DIG in charge of traffic. The report should include the number of arrested  drunk drivers, the number of vehicles, type of vehicle and other  traffic offences detected, the directive said.
---
CBK, Mangala meet for lunch at Horogolla: Photo widely circulated
Mangala Samaraweera, former Minister and SJB candidate who quit contesting from the Matara District at the August 5 parliamentary election, was a guest at a lunch hosted by former President Chandrika Bandaranaike Kumaratunga.
It was held at a Horogolla Walauwa. Even before Mr Samaraweera could return to his lakefront home in Panadura, a photograph of the host and the guest was widely circulating in Colombo.
Mr. Samaraweera had included the photograph on his Facebook page and some local recipients, had it copied from London and other world capitals. As for what they talked one source said, it was on politics and why Mr Samaraweera chose to quit.
---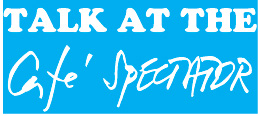 Wigneswaran seeks funds from voters and diaspora well-wishers
One of the major players when it comes to electioneering for the polls is campaign finance and funding sources for vibrant election propaganda.
The Northern Province's one-time Chief Minister C.V. Wigneswaran, who broke away from the Tamil National Alliance (TNA) to form his own party and now a candidate for the August 5 elections, requested voters and diaspora well-wishers to fund his party's election campaign.
In a public statement issued this week, the retired Supreme Court Justice assured voters that his party would work for the betterment of Tamil people with the aim of achieving a political solution to the ethnic problem and accountability for wartime abuses. He pledged every penny his party received as donation would be held accountable and later made public.
Another veteran Tamil politician V. Anandasangaree took notice of this request and said that "rather than losing the 'respect' as former Chief Minister by going before people requesting funds for election purposes" Mr. Wigneswaran should be joining his party to lead as an alternative force to the TNA.
---
Sajith uses services of Champika's Media Director
The Samagi Jana Balavegaya (SJB) Leader Sajith Prermadasa addressed a string of 'small' meetings in the Maharagama area early this week. After the first phase ended past noon, he was entertained to lunch by Dhanuskha Ramanayake at his home. He is the Media Director for former minister and Jathika Hela Urumaya (JHU) stalwart Champika Ranawaka.
Mr Ramanayake has been assisting Sajith Premadasa in his election campaign propaganda, after he made a request to Mr Ranawaka to utilise his services.
---
Ranil invites Mangala to join UNP
When former Finance Minister Mangala Samaraweera declared in a June 9 statement that he would not be the Samagi Jana Balavegaya (SJB) candidate at the August 5 parliamentary elections, he sent copies not only to the alliance leader but also the United National Party (UNP) Ranil Wickremesinghe.
Insiders say that soon after he read the contents, former Premier Wickremesinghe telephoned his erstwhile colleague Samaraweera.
"Why don't you come back," asked Wickremesinghe.
Samaraweera's response: "I cannot do that now." There was an exchange of niceties before the conversation ended, these insiders said. Mr Samaraweera has publicly declared that he was a "UNPer at heart" whether he was sacked from that party, or not.
---
PM discloses conspiracies against President
In a five-page statement he issued this week on the upcoming August 5 parliamentary elections, Prime Minister Mahinda Rajapaksa gave an insight into events that occurred soon after President Gotabaya Rajapaksa was voted to office.
This is what he said about one such instance: "Within days of the President taking office, there was the well-publicised drama alleging that an employee of a Western embassy had been abducted, harassed and questioned. Reports about this first appeared in the foreign media. The Sri Lankan people got to know about it only later. All this was designed to create a certain impression about the new dispensation in the minds of Sri Lankans and foreigners. But the President adroitly defeated these conspiracies. Investigations showed the Sri Lankan people and the world that the story about the abduction of a Western embassy employee was a total fabrication."
Another instance, Premier Rajapaksa said was: "Within the first two or three days after the new President took office, we noticed odd stories appearing in the media. One news story said that pedestrians crossing the road without using marked pedestrian crossings would be fined by the police. Another story said that Colombo beggars would be rounded up and sent off to camps and that those begging on trains would be arrested. These were false reports. The new dispensation that had just assumed power did not have the time to discuss such low-priority matters. What the conspirators expected from such propaganda was to put it into the minds of the people in a subtle way, that an authoritarian President had come into power and the people would have to obey the rules to the letter."