A doosra that has all players confused
View(s):

My dear Mahindananda,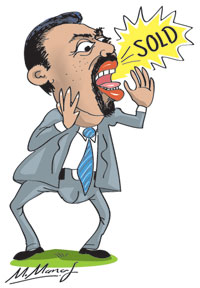 I thought I must write to you because you have captured the headlines these days, beating even the coronavirus, by claiming that our World Cup cricket final in 2011 was 'sold' to India. I don't know whether you realise it, Mahindananda, but it is an explosive allegation to make, nine years later.
You have upset many people because you are in fact calling them cheats. Among them are several of our cricketing legends. People like Kumar, who captained our team at that game, and Mahela are outraged. They are scoffing at the allegations, saying it is a sign that elections are around the corner.
We must, of course, take you seriously when you start talking about corruption in high places. That is not only because you are now a senior politician in the ruling party, and a former Minister of Sports. It is also because corruption is a subject in which you have a wealth of experience, Mahindananda.
For instance, there was that case some time ago in which you were accused of corruption while importing sports equipment. Then there was another case where you were charged with money laundering, being unable to explain how you acquired the money to buy a house in Colombo.
To be fair to you, you were only charged with these offences and thus far you have not been convicted, and you, like everyone else, are entitled to be presumed innocent unless and until you are found guilty. Besides, we all know how efficient and impartial our justice system is, don't we?
So, because you are such a 'veteran' when it comes to accusations of corruption, we cannot dismiss your allegations lightly. Besides, your claims are already making headlines around the world. Even the Indians are feeling quite angry because it implies that they did not deserve to win on that day.
There are a few puzzling questions about your claim, Mahindananda. Although you say the game was 'sold' to India, you also say that players are not involved. Well, it is the players who have to ultimately perform so can you then explain how the match was fixed without the players' knowledge?
What is even more interesting is that it was none other than you who was the Minister of Sports at the time. If you had any doubts about the game, you had very right – and all the power you needed – to raise the issue immediately afterwards and alert the relevant authorities. You chose not to do so.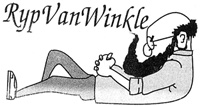 Yet, here you are, nine years later, as if you had suddenly woken up from a nightmare, claiming that the 2011 final was 'fixed'. What rock were you sleeping under all these years? Or is it that you didn't realise this all these years because you were busy fighting the many corruption cases against you?
Your allegations, apart from being very serious, lead to more questions than answers. You say that the team that played in the finals was different from what was originally selected and that four players had been replaced. You also say that cricket officials bought cars and companies soon after the game.
Another legend who almost single-handedly did win a World Cup for us, Aravinda, was the Chief Selector at that time. He has said changes were made to the team with the approval of all the authorities including the ICC and that it is ridiculous for you to say that you didn't know about it.
Have you taken a leaf out of Cheerio Sirisena's book, Mahindananda? He was the big boss, the Minister of Defence and the Commander in Chief during the Easter attacks but he is now saying he is not responsible, as he knew nothing because he was not informed of anything by his officials.
Similarly, you were the minister in charge of the subject, you approved the Selection Committee, you approved the team and you were the Minister of Sports in that government for four years after the event. Yet, here you are saying you knew nothing and therefore you are not responsible for anything!
There could also be another explanation. This is election time and it is a tight contest in the Kandy district, especially between candidates on the 'pohottuwa' list. So, in these days when the coronavirus is making campaigning difficult, did you think that any publicity is better than no publicity?
Besides, when our champion economist Bandula decided that we should build a cricket stadium at colossal expense while PB was begging us for our salaries, it was Kumar and Mahela who spoke out against that. So, did you think it is payback time and decide to make life a little difficult for them?
Whatever it is, I hope you realise that years later, when the history of these events is recorded, legends like Aravinda and those who played in that game such as Mahela who scored a classy century, Kumar, Murali and Malinga will be remembered fondly. I don't think you will be, Mahindananda.
Yours truly,
Punchi Putha
PS: You have said that some people became very rich soon after this game and that makes you suspicious. The only way to clear our doubts is to have an inquiry about how everyone involved acquired their wealth. That should include you too. Are you game for that, Mahindananda?