Jetwing Hotels offers additional discounts for 'Front Liners'
View(s):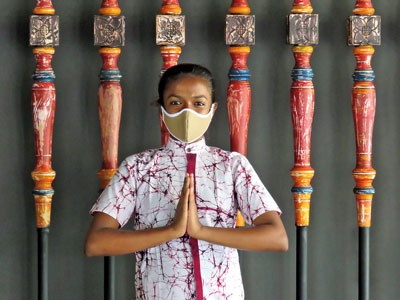 After months of travel restrictions, Jetwing Hotels is once again able to welcome the public to their homes of hospitality around the island, a communiqué from the Jetwing Hotels stated.  With this, come a series of new offers and discounts for guests to enjoy including a special offer for 'Front Liners' of the pandemic, such as police officers, medical personnel and armed forces. The exclusive offer includes discounts up to 60% as a gesture of gratitude for their service during these trying times.
The 37 properties across the country have established new Covid-19 protocols to ensure guests have a safe and comfortable stay. Following government regulations and guidelines provided by public health authorities across the globe, Jetwing Hotels has implemented social distancing, temperature checks and frequent disinfecting and sanitizing of public areas/rooms among several other procedures in order to actively prevent the spread of Covid-19.
The popular 'East Coast Tours' too will be commenced shortly for the domestic travellers. Tourism booms during May – September when the waves that crash along the coastal towns of Arugambay and Pottuvil are eagerly sought after by surfers across the globe.
Family owned and in the tourism industry for the past 47 years, Jetwing Hotels has surpassed expectation at every aspect.
Building on their foundation of being passionate, as well as the experience of true, traditional Sri Lankan hospitality, constantly pioneering discoveries captures the essence of the brand. Such a strong statement and direction have enabled Jetwing Hotels to imagine, create and manage marvels and masterpieces, where distinctive design and elegant comfort complement each other and the environment. In line with the Jetwing Hotels Sustainable Strategy, across all properties sustainable and responsible practices are given precedence with resource efficiency, community upliftment and education, and awareness being some of our key focus areas.