Mahendran extradition: Cynosure on Sirisena's 21,000 signatures
View(s):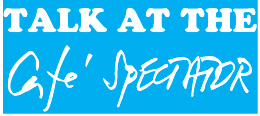 Former President Maithripala Sirisena's claim that he placed 21,000 signatures on files to secure the extradition of fugitive former Central Bank Governor Arjuna Mahendran from Singapore has raised many an eyebrow.
Speaking at a media briefing in Polonnaruwa, the former President said he had to personally placed his signatures on the files prepared by the Attorney General's Department, as the Singaporean authorities refused to accept the Presidential seal alone. "By the third day, the fingers of my hand were covered with blisters," Mr Sirisena claimed.
The claim made by the former President that he placed 21,000 signatures has led people to make their own calculations on how many signatures Mr Sirisena would have had to place a day, an hour and a minute if he completed the task in three days.
One calculation, for example, claims that the former President would have had to place his signature eight times in a minute if he had to finish the task in three days doing nothing else but signing the documents. This is based on Mr Sirisena's previous claims that he went to bed at 10 p.m. each day and started work at 8 a.m. when he was President.
It was President Sirisena who said he had invited the then UNP deputy leader Sajith Premadasa 68 times to be the Prime Minister. Mr. Premadasa said he was invited only a few times.
---
Cash-strapped SLFP seeks reductions in media advertising rates
It is not only power that has moved away from the Sri Lanka Freedom Party (SLFP) but also resources.
The party's Central Committee met at their Darley Road headquarters this week to discuss matters related to the upcoming parliamentary elections.
One of the decisions taken was to make an appeal to television, radio channels and the print media to reduce their advertising rates.
General Secretary Dayasiri Jayasekera told the Sunday Times, "The rates at present are remarkably high. We want to ask them to reduce them."
He said the SLFP had decided to limit its house-to-house campaign teams to below ten people. Besides, he said, smaller meetings would be confined to not more than 25 people, in keeping with the guidelines issued by the health authorities. "We will not be holding huge election rallies," he added.
Similar sentiments were expressed both by the United National Party (UNP) and the Samagi Jana Balavegaya (SJB).
UNP General Secretary Akila Viraj Kariyawasam said they would restrict crowds.
SJB General Secretary Ranjit Madduma Bandara declared that they too would avoid mass gatherings but carry out their campaigns through small groups and through the media.
---
Navy tops COVID list
Sri Lanka Navy personnel continue to top the list of those affected by Covid-19, according to reports from different quarantine centres.
Of a total of 1,749 cases so far, there are 712 Navy personnel in camps and 82 outside. The total Navy personnel discharged stands at 420 whilst the number hospitalised is 374.
---
Wailing women hired for Thondaman funeral
The untimely death of Ceylon Workers' Congress (CWC) Leader and former Minister Arumugam Thondaman caused grief to people in the estate sector where his late grandfather S. Thondaman is regarded as a godlike figure.
However, amid all the outpouring of genuine emotion, a video has emerged of a man directing a group of women to 'cry' at the former minister's funeral.
It is unclear who the individual was and why he wanted the women to pose and cry in the video. He is heard in the video giving instructions to the women on how they should cry upon receiving a signal from him. The video then showed a group of women crying and wailing according to the instructions given by the man, while a group of bystanders watch.
Similar orchestrated videos of wailing women first came to light during the JVP uprising. It was from a group known as the 'Mothers Front'. The method was to be copied later by human rights activists in the North during the LTTE uprising.
It might have been better, if the professional 'funeral cryers' from a town north of Colombo had been hired and transported to the highlands for the purpose, said an onlooker witnessing the charade.
---
Country's first fully-fledged Technology Faculty to be opened on Monday
The new building complex of the Faculty of Technology of the University of Sri Jayewardenepura, at the Technopark in Pitipana, Homagama, will be declared open by Prime Minister Mahinda Rajapaksa at 10 a.m. on Monday (June 8).
The new faculty spread over 10 acres of the Technopark was built at a cost of about Rs 3 billion.
This will be the country's first fully-fledged Faculty of Technology.
Sri Jayewardenepura University Chancellor Ven. Ittapane Dhammalankara Maha Nayaka Thera, Higher Education Minister Bandula Gunawardena, University Grants Commission Chairman Prof. Sampath Amaratunge and Sri Jayewardenepura University Vice Chancellor Prof. Sudantha Liyanage will be among the attendees.

---
Soysapura drive-by-shooting: Five suspects held under detention orders
Five suspects are in custody in connection with the drive-by-shooting targeting a Soysapura restaurant that was being given armed police protection.
The brazen attack occurred at pre-dawn on Monday while curfew was in effect. The shooting happened even though the premises was being guarded by three police officers. They had been stationed at the restaurant after it came under an attack on May 19 by swords-carrying men who had arrived in a car during the curfew.
The three officers, a sergeant and two constables attached to the Mount Lavinia Police Station, were subsequently interdicted for failing to carry out their duties.
The five suspects in custody include those who had also taken part in the sword attack. The suspects are being held under detention orders for further questioning.
Investigations have revealed that the attacks had been carried out after the restaurant owner failed to pay the ransom demanded by local underworld figures operating from overseas.
One key suspect involved in both attacks was arrested in Akuressa by the Special Task Force (STF)  Akuressa. Police said he had been out on bail after being arrested over the murder of Dehiwala-Mount Lavinia Municipal Councilor Ranjan de Silva, father of national cricketer Dhananjaya de Silva.
Mr de Silva was shot dead at his home on May 24, 2018. Police also say the suspect had played a role in the failed attempt to murder underworld leader 'Rathmalane Reha' on March 1, 2017.
Investigations are ongoing to arrest several other suspects linked to the restaurant attack.