Gratiaen Prize 2019 shortlist on June 20
View(s):

The Gratiaen Trust has announced that the shortlist for the Gratiaen Prize 2019 will be revealed on June 20. Here's a brief look at the authors on the longlist and their works as the big day approaches for the country's most coveted award for creative writing in English: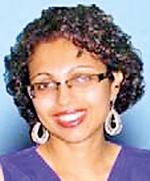 Nadishka Aloysius – Raavana's Daughter
Mermaids…Demons…Gods.
It is 8000 B.C. Sita Devi, the wife of Lord Rama, the Prince of Ayodhya, has been abducted by the Demon King Raavana. Hanuman is tasked with building a bridge to facilitate the invasion of Lanka. His army gathers on the Southern coast of India. The expedition is brought to a halt, however, by the Mer-People who inhabit the Indian Ocean.
The story follows Hanuman as he struggles to complete his task. However, who is the mysterious Mer-Queen who lures him into her undersea lair? What part has she to play in this epic war? Is it all fair in love and war?
The Ramayana is a Hindu epic as old and as famous as Homer's Odyssey. This novella, which is a retelling of the Ramakien (the Thai version of the Hindu tale), focuses solely on the story of Suvaana the Mer-Queen. The novella appeals to lovers of mythology and fantasy, and is enhanced by the fantasy art of Vasika Udurawana.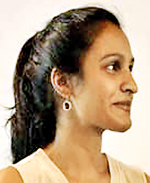 Ruchini Abeykoon – Dartboard Photographs
The author asks, 'If things weren't how they are now, would my coffee taste different? The answer so far has always been 'yes'. Thoughts flow easier when you are aware of the taste of your mug of coffee.' Dartboard Photographs is, therefore, a collection of poems and fragments of thoughts that were formed over a couple of years – a collection of photographic memories translated into words.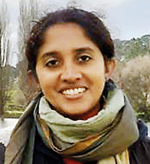 Shashikala Assella – (In)Consequential Musings
A collection of poems, written primarily to escape, or come to terms with the personal and the political in the poet's life, (In) Consequential Musings was created over a long period of time. Shashikala says, "If I have to pick the poems that carry the essence of the collection, it would be the poems on Sigiriya. I think the fascination I have about the place, about the historical and mythical stories around it, makes me want to unpack its significance and most importantly, the unheard stories of the place. This desire to find a reason, or a voice for the untold and the unwritten is what made me want to write poetry."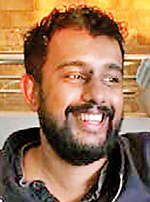 Andrew Fidel Fernando – Upon a Sleepless Isle
In Upon a Sleepless Isle, Andrew Fidel Fernando embarks on an eight-week journey around Sri Lanka, during which he explores the wonders, weirdnesses and horrors of the island. Through a comic lens, the book also investigates how Sri Lanka's rich history resonates with its wild and contentious present, tying together significant research with off-kilter observations of everyday life. The book is part travelogue and part ethnographic pastiche offering a window into Sri Lanka's irrepressible character and textured patina of life, love and loss.
Praveen Jayamanna – The Double Doorway
In this children's fantasy, there are changes in store for Jack. It starts off with him moving houses, then adjusting to his mom's new job. But these pale in comparison when he, along with his baby sister Mell, are dragged along by the half-crazy scientist living next to them with two distinct personalities on a crazy cross dimensional adventure. In these unfamiliar lands, nothing is what it seems, even if it seems like nothing.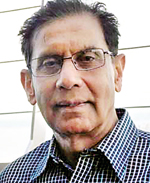 Upali Mahaliyana- Tom-tom Boy
Tom-tom Boy is a multi-layered story.
On the surface is the story of two little children handed to the village temple because of hardships at home. They follow different paths in life but remain best of friends for life. One of them wishes to collect merit for his mother and save her from another untimely death in samsara, as she did in this life. The other realizes that there are no prospects for life beyond being a temple acolyte, unless he wears robes. One remains in robes, the other leaves but returns.
Last year, Upali was shortlisted for the 2018 Gratiaen Prize for his novel Youthful Escapades. This year, his novel Tom-tom Boy brings to readers a vivid description of Buddhist monkhood and social life.
Vihanga Perera – Sentimental Pieces/The Private Funeral/The Classical War Poems
Sentimental Pieces et al is a collection of poetry arranged in three sections.  Of the three, Sentimental Pieces is largely biographical, consisting mostly of inter-connected, at times mutually enforcing lyrical poems. Written as a prose-poem, The Private Funeral dramatizes the mourning of a partner during a funeral. Classical War Poems is an experimental piece in five movements which begins with Desdemona and concludes with an attempt at assassinating Pete Clemenza's daughter. All poems are meant to be read out loud.