Venice Film Festival in September
View(s):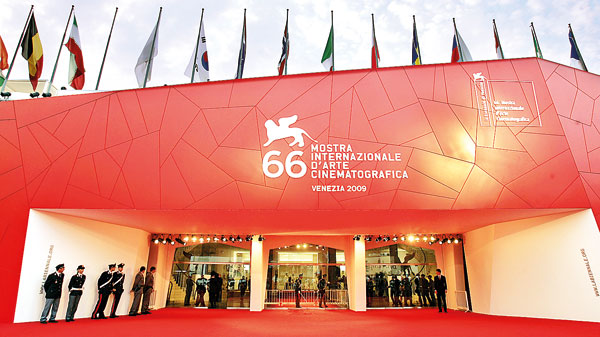 The 77th Venice International Film Festival, organised by La Biennale di Venezia and directed by Alberto Barbera, will be held in September this year. It will take place at Venice Lido from 2 – 12 September 2020. The Festival is officially recognised by the FIAPF (International Federation of Film Producers Association).
Venice Film Festival will go ahead in September – Veneto governor The Venice Film Festival will go ahead as scheduled at the beginning of September, Luca Zaia, the governor of the region around the Italian city said on Sunday as the spread of the new coronavirus in the country slows. Organized by the Biennale di Venezia company, Venice is the world's longest running film festival. In January it announced that Cate Blanchett would preside over its 77th edition.
The aim of the Festival is to raise awareness and promote international cinema in all its forms as art, entertainment and as an industry, in a spirit of freedom and dialogue. The Festival also organises retrospectives and tributes to major figures as a contribution towards a better understanding of the history of cinema.
The drive-in movie stages a comeback in U.S. in coronavirus era. The drive-in movie, dismissed by many as a relic of an earlier time in America, is making a comeback as entertainment seemingly designed for the coronavirus era. Beth Wilson, who owns the Warwick Drive-in about an hour's drive from Manhattan, says it has been sold out since May 15, the first day drive-ins were allowed to operate under New York's reopening plan.
Sudden death of popular Terrace House star shocks Japan, fans.
The sudden death of Hana Kimura, a 22-year-old professional wrestler and a cast member in the popular Netflix reality show "Terrace House" shocked fans and raised concerns over cyber-bullying after reports she was harassed on social media. Kimura was one of six residents in the most recent season of Terrace House, an internationally popular show that follows the lives of young men and women living together. The show suspended filming in April due to the coronavirus.