News in Pictures
View(s):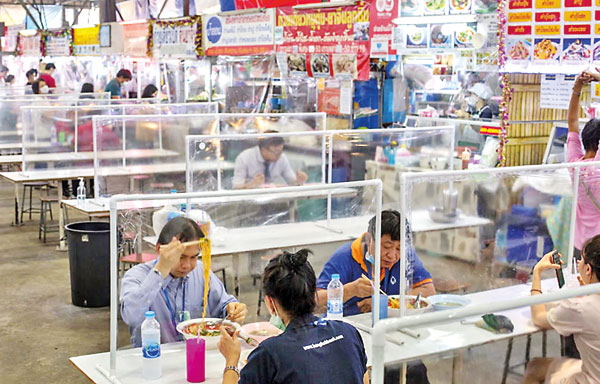 Bangkok, Thailand
Customers observe physical distancing at a food court.
---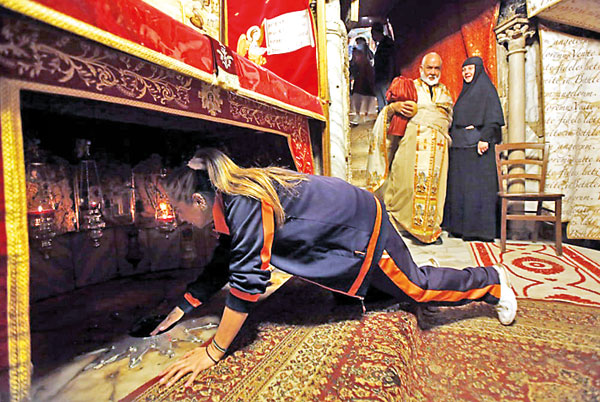 Bethlehem, West Bank
A Christian worshipper touches a 14-pointed silver star, believed to be the exact spot where Jesus Christ was born, in the grotto of the Church of the Nativity. The site reopened after Palestinian
authorities eased
coronavirus restrictions in the occupied area.
---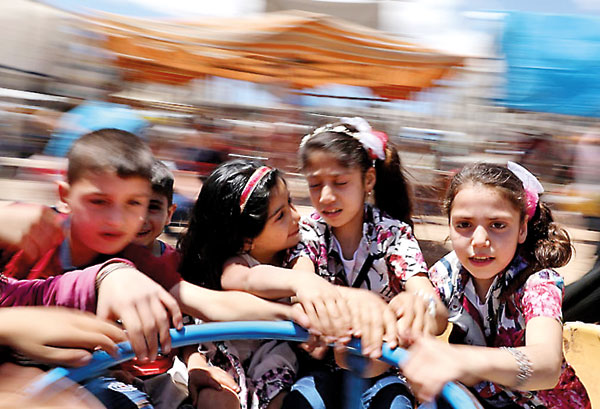 Idlib, Syria
Children celebrate Eid al-Fitr in the rebel held town of Idlib. Muslims around the world are celebrating the three day festival marking the end of the holy fasting month of Ramadan.
---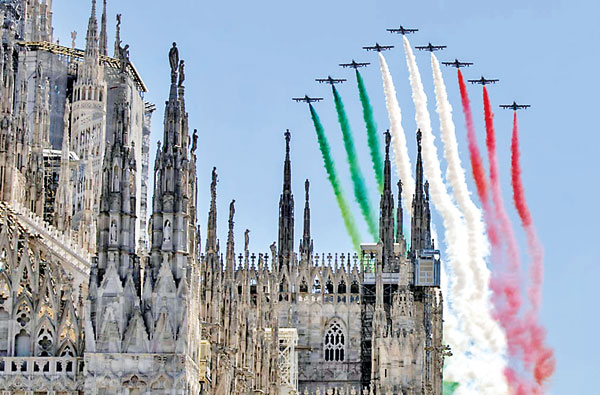 Milan, Italy
Air force planes fly over Duomo Cathedral to mark the founding of the Italian Republic in 1946.
---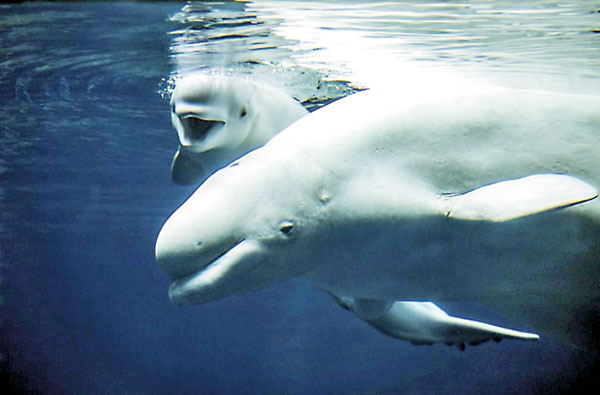 Georgia, US
A beluga whale calf swims alongside its mother
in a tank at the aquarium in Atlanta.
Staff say the calf was born recently to its mother,
20-year-old Whisper.