The corona mystery: Lanka squanders opportunity to head vital body
View(s):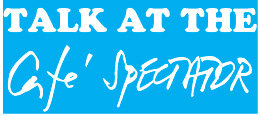 The Trump administration has continued to fuel a conspiracy theory that the coronavirus is a biological weapon which leaked out of a laboratory in Wuhan, China.
But a credible response to that theory may eventually have to come from the Geneva-based Biological Weapons Convention (BWC) Implementation Support Unit which was to have been chaired by Sri Lanka from December 2019 to November 2020.
Sri Lanka's Permanent Representative to the UN in Geneva, Ambassador A.L.A. Azeez, who was elected as chairperson last year, was recalled to Colombo in February 2020 with no designated successor from Sri Lanka to chair BWC till November 2020.
However, the Foreign Ministry, for some unexplained reason, officially informed the BWC in Geneva that the elected Sri Lankan chairperson would not be available to offer his services — even without double checking with the ambassador about his availability.
The alternative could have been to nominate the new Sri Lankan envoy in Geneva to be the new chairperson or even nominate a senior Health Ministry official to take over the post since it legitimately belongs to Sri Lanka.
This was a missed opportunity to boost the successes of our President's Task Force in controlling the Covid-19 pandemic at a time when Sri Lankan leaders are lamenting that they are not getting wider international recognition the country deserves for its success in battling the spreading disease.
Harking back to a similar diplomatic debacle of a bygone era, Sri Lanka's then Permanent Representative to the UN, Ambassador Shirley Amerasinghe, was a key figure and chairman during the drafting of the historic Law of the Sea treaty back in the 1970s. But when there was a change in government in Colombo, he was ousted as our Ambassador.
When the drafting process continued through the 1980s, the Sri Lanka government, for personal or political reasons, refused to give Mr. Amerasinghe even an official status as a delegate so that he could have continued to chair the meeting.
But in a re-sounding slap to the then government, Mr. Amerasinghe was re-elected chairman in 1980 by the UN Conference on the Law of the Sea—despite the fact he had no credentials as a national delegate of any country, least of all Sri Lanka.
Perhaps it was one of the first such re-elections in the history of the world body.
---
What the Rajapaksas and Bandaranaikes can do – the Gammanpilas can do too
An Independent group consisting of candidates all having the surname Gammanpila was the focus of much speculation this week after the matter came to light through the candidate lists published by the Election Commission.
All 22 candidates from Independent Group 16, which had handed in nominations to contest the 2020 Parliamentary Election from the Colombo district, are Gammanpilas. It has also been reported that all the candidates are relatives.
The big question is whether the 22 Gammanpilas are related to Pivithuru Hela Urumaya leader Udaya Gammanpila, who is contesting the district from the Sri Lanka Podujana Peramuna (SLPP).
Mr Gammanpila was coy about the matter when contacted, neither confirming nor denying whether he had been behind the move to field a list of his relatives. "If the Rajapaksas and Bandaranaikes can do politics, there is no reason why the Gammanpilas can't do so either," he pointed out. Asked what his motive was if he was indeed behind the move as reports claim, he simply said, "Let's wait and see."
Election watchdogs say such actions are not unheard of as it's part of a backup strategy in case a candidate's name is rejected. They would then campaign for such an independent group they fielded and ask their voters to vote for one such candidate from the group. If such a person does get elected, then they can ask the entire group to resign, paving the way for an outsider of their choice to be nominated to fill the vacancy. Even if that were not to happen, the person who is elected could still function as an MP in name only, while the person who fielded them could function as the real power behind the scenes.
This is what is called "Politricks".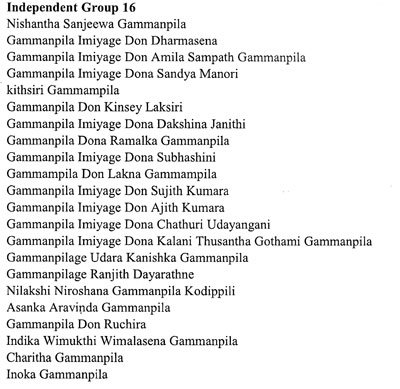 ---
State minister under fire for 'Kuwait-bomb-attack' remarks
A claim made by former State Minister Mahindananda Aluthgamage that Kuwait had knowingly sent Sri Lanka citizens who were infected with COVID-19 is being roundly condemned.
In an interview with a private TV channel, Mr Aluthgamage went so far as to liken the action to a bomb attack.
"We did not select these people. They (Kuwaiti authorities) selected them and sent them on one of their flights to us. We aren't babies here. It's clear that they sent our COVID positive citizens to us. We understand this as similar to hurling a bomb at us," he claimed in the interview.
Mr Aluthgamage's statement has come under severe criticism from former Opposition Leader Sajith Premadasa, former Janatha Vimukthi Peramuna (JVP) MP Sunil Handunnetti, and several Kuwait returnees, among others.
Mr Handunnetti, who also heads the "Ethera Api" organisation which represents the interests of overseas based Sri Lankan workers, sent a strongly worded letter to Foreign Minister Dinesh Gunawardena. Quoting Sri Lanka's own Ambassador to Kuwait, the former JVP MP noted that 466 Sri Lankan expatriates in Kuwait were subjected to medical tests and only four were hospitalised, of which only one person had tested positive for COVID-19.
He pointed out that during the past two months, Sri Lankans stranded in West Asia had repeatedly appealed to the Government to take steps to bring them back to Sri Lanka.
"However, the Government continued to delay taking steps to bring these persons back and this aggravated the situation. Given this situation, we cannot accept the insults being hurled against these innocent Sri Lankans and the foreign governments that facilitated their return to us," he emphasised in the letter.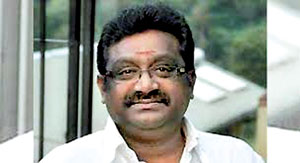 ---
Thondaman's last plea: Rs. 1,000 as daily wage for plantation workers
Minister Arumugam Thondaman's last engagement before he died was a call on Prime Minister Mahinda Rajapaksa at the PM's Wijerama residence this week.
Premier Rajapaksa said he brought along with him the copy of a Cabinet Memorandum he had submitted earlier. It had called for the increase of the daily wage of a plantation worker to Rs 1,000.
The PM said besides that, he also gave him a note which said that workers had not been paid their Employees Trust Fund (ETF) or Employees Provident Fund (EPF) moneys.
"His actions showed that he always had the plantation workers' interests at heart," Premier Rajapaksa noted. "He appealed to me to resolve the two issues he raised," the Premier added.
Before calling on Premier Rajapaksa, Mr Thondaman had called on the Indian High Commissioner, Gopal Baglay.
At Premier Rajapaksa's residence, his last words were with security officers. He urged them to visit Nuwara Eliya soon with both the President and the Prime Minister. When he returned to his Colombo home, he had suffered a heart attack.
Indian Prime Minister Narendra Modi is among those who had sent in his condolences. The plantation workers were earlier classified as 'Tamils of recent Indian origin' before they were granted Sri Lankan citizenship under President J.R. Jayewardene through the efforts of Arumugam Thondaman's grandfather, the great trade union leader S. Thondaman who was a god-like figure to the plantation workers.
---
Probe on Point Pedro's sardine tin can bombs
Criminal Investigation Department (CID) detectives have been called in to probe a bomb explosion in the Point Pedro police area. It had left two police officers with minor injuries.
The bomb had been buried shallow at a junction and had been made with two sardine tin cans. It had exploded when they stepped on it.
Police believe it may be the handiwork of former Tiger guerrillas and had been done to help illegal sand miners. It is through this junction that lorries loaded with sand in trucks move to other areas in the peninsula.
Police have detected them at this junction on several occasions.
---
Top official in trouble over transport
Police have begun investigations into the conduct of a member of an autonomous body following complaints that he had abused official transport facilities.
Police sources said his driver has already been questioned in this regard and added that a statement from the official concerned would be recorded. Thereafter, a report is to be sent to the Attorney General's Department, these sources added.