Can consensus be reached?
View(s):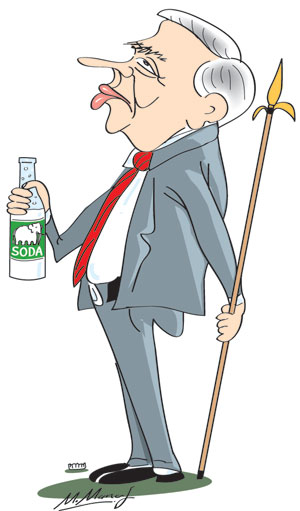 My Dear Green Man,
I thought of writing to you because everyone seems to have forgotten you these days, what with curfews and the coronavirus taking up all the headlines. It is only people like Gota maama, Mahinda maama, the Police spokesman and Dr Jasinghe that we get to hear or see because of this virus!
For most of the past 25 years, we knew you as the Leader of the Opposition. That appeared to be your job for life. An entire generation has grown up knowing you – and no one else – as our 'permanent' Opposition Leader, although in the past few years we have known you as our PM too.
Just when we thought we would hear less about you, being the clever chap that you are, you seem to have changed all that. This is by picking a fight with young Sajith and his group of rebels. Now you say you want to sack them from the Green Party because they have formed their own political outfit.
At first, we heard that someone from the Green Party had challenged the nominations filed by Sajith's camp. Then we hear you bickering with Sajith's camp saying they should be expelled for forming their own party instead of an alliance. We are not interested in such legal details, Green Man.
I'm no lawyer, but I seem to have a vague recollection that at some point leading up to the general election, the Greens did endorse the formation of an alliance to contest the election. Then, as talks between the two groups continued, you couldn't agree on a symbol and failed to reach an agreement.
There must be a sense of déjà vu for you about all this. Remember, more than 20 years ago, how you tried to expel Sarath from the hill country from the Green Party for supporting Satellite? Even on that occasion, you ended with egg all over your face when the courts said the expulsion was illegal.
What matters, Green Man, is not what happens in the courts of law. You may be able to cling on to the 'aliya', or 'elephant', symbol and the nameboard of the UNP. Unfortunately, the 'aliya' is now like an opened soda bottle of the same brand: there was a lot of fizz in it at one time, but all that has gone now.
No leader of the Greens has had a period of leadership as long as you have had, Green Man: all of 25 years. All the other leaders of the Green Party were heads of governments in Paradise, except you. Yes, you were PM five times, but you always had to play second fiddle to a President.
You must admit that that is not a great record. It is not good for the Greens. More importantly, it is not good for Paradise. You have presided over an opposition which has all but disappeared now. This allows those who rule us to do what they want, when they want, and bend the rules to suit their needs.
Although you claim to be a student of history, you don't seem to have learnt its lessons. Your uncle, when he realised his time was up, gave up his reign and retired gracefully and allowed his successor, Preme, to run the show. You, his nephew, don't want to do so, and make way for Preme's son.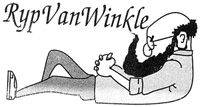 You don't have to look far to realise what is likely to happen next, Green Man. Just look at what happened to the Blues. Cheerio Sirisena – who vowed to retire from politics after abolishing the Presidency – went back on all of his promises and lingers like a bad smell, ruining the Blue party.
Mahinda maama got so fed up that he abandoned the Blue party he was with for almost 50 years and formed his own 'pohottuwa' party. The rest is now history. The Blue party is now reduced to Cheerio Sirisena and a few hangers-on. I am sure the latter will also join the 'pohottuwa' after this election.
Do you want the same fate to befall the Grand Old Party, Green Man? You may still have ownership of the 'aliya' symbol, but if you contest separately, you may end, behind the 'pohottuwa', Sajith's camp and even the 'rathu sahodarayas'. Then, you will have to go anyway.
Even Cheerio Sirisena seems to have more political sense because he didn't contest on his own but swallowed his pride and joined the 'pohottuwa' camp. The coronavirus has given you a chance to reconcile but you seem hell-bent on destroying the Greens. Think about all this, will you, Green Man?
Yours truly,
Punchi Putha
PS: We hear Bond Ravi saying that he is prepared to be the next leader of the Greens. Isn't it strange that while Rajitha, Ranjan and Champika have been detained for various issues, the man linked with what was the main campaign issue for the 'pohottuwa', the Big Bank bond scam, still roams free?