Multiple earning skills among next generation Sri Lankan employees working from home
By Raj Moorthy
View(s):
Since the 'work from home' culture was implemented in organisations with the COVID-19 lockdown, there is a new breed of skills emerging among employees. HR practitioners and experts predict that next generation of employees will have multiple earning skills – without just working for one organisation while working from home.
The 'work from home' culture has been in existence in the western world for more than 20 years and Sri Lanka is now forced to adapt to it. While there will be a decline in the gig economy where organisations will no longer have to hire employees for short term commitments, companies will be eyeing a multi talent pool to get the job done from someone working from home.
On Wednesday, the Ceylon Chamber of Commerce together with the Sunday Times Business Club organised a webinar on 'Managing HR in the new normal; challenges and opportunities'.
During the webinar, Fairway Holdings (Pvt) Ltd, Group Director HR, Chinthaka Premaratne said people are forced to work from home even though there are no systems or KPI's (key performance indicators) in place except for the IT sector that is fully-fledged to work from home. HR practitioners had to develop disaster recovery plans, cost management measures and focus on communication to employees over the last two months.
Companies are looking at reskilling employees instead of recruiting, while full-time employees will not be the next new normal. New work ethics and more flexibility and trust will come to place and the next generation will have multiple earning skills through the 'work from home' culture, he noted.
John Keells Group, Head of Learning and Development, Imani Perera noted that there are two sides when working from home. One is positivity in economising the fuel, commute time and travel-related expenses are reduced. Meeting someone physically is minimised in terms of time. More collaboration is made internally and externally within the organisation while work-life balance and self-development is given more focus. The other side is that physical interaction is something humans are missing. Face to face supervision is still prevalent in companies.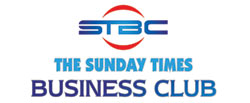 Commercial Bank of Ceylon PLC, HRM Deputy General Manager, Isuru Tillakawardana stressed that a lot of uncertainty has come into the labour market, job security and sustainability of lives in the future.
"Dynamics of each business is different. We need to do it in a way so that you can retain the employees within an organisation," he noted. Chamber CEO Manjula De Silva was the moderator of the discussion.