Tissa, evergreen cameo no more
View(s):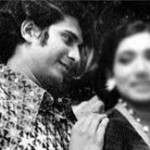 During the lockdown and curfew period due to Covid-19, Sri Lankan film lovers also had to hear a number of sad news as a number of their well-loved stars passed away.
One of the major loss was the death of Tissa Wijesurendra, who played the role of evergreen cameo in almost all the films he played. Tissa died on May 11 at the age of 71.
Tissa started his journey with Kingsley Rajapakse's 'Kalana Mithuro', a remake of Bollywood hit film 'Doshthi'. It was screened in 1971. However his next  'Nim Walalla' made by Ranjith Lal was screened in 1970 and from then onwards he continued to play in a number of box-office hits in Sri Lankan cinema. Starting with 'Suhada Pethum', Tissa and Malini Fonseka created an era as lovers of silver screen in Sri Lankan cinema in 1970s. They continued to play lovers in a number of films including 'Sadhana', 'Neela' and 'Ran Kurullo'.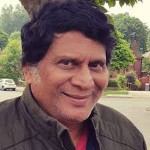 He played opposite many other female stars like Nita Fernando, Jenita Samaraweera and Geetha Kumarasinghe, in films 'Sureka', 'Niluka', 'Sudu Paraviyo' and 'Lasanda'.
The last major film he acted in protagonist was in 1983 film 'Senehasaka Kandulu' in which he acted opposite Sonia Disa.