Japan awards Sumitra 'The Order of the Rising Sun'
View(s):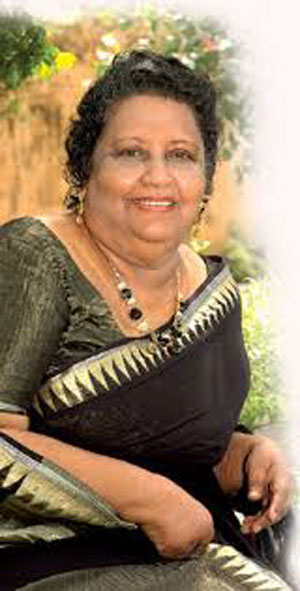 Veteran filmmaker Kala Keerthi Sumitra Peries was recently awarded with the prestigious 'The Order of the Rising Sun' by the Government of Japan for her longstanding service to cinema and  her contribution to promote cultural ties between Sri Lanka and Japan. His Majesty the Emperor of Japan award the Order to foreign nationals who have made distinguished contributions to enhancing friendly relations with Japan.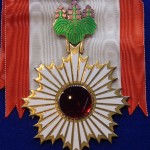 Announcing the selection of Mrs. Peries to the award Japanese embassy of Sri Lanka earlier said; "As a renowned film director and a Committee Member of Japan Sri Lanka Friendship Cultural Fund Awards, Ms. Sumitra Peries has left an indelible mark in promoting cultural exchanges between Sri Lanka and Japan, notably by way of bridging the two peoples through the art of films. While introducing delicate cinematography styled by Mr. Kurosawa Akira, with whom Ms. Peries cultivated close friendship, her magnum opus "Sagara Jalaya", which was telecasted in 1990 by NHK, captured the hearts of many Japanese people. As a founding member of the Japan Sri Lanka Friendship Awards, Ms. Peries has also played a significant role in enriching the cultural scene in Sri Lanka, as the recipient of the award actively promoting cultural ties between the two island nations."
Started in 1875, 'The Order of the Rising Sun', is the highest award given to a foreigner in the name of the Emperor of Japan. And this is the first time a Sri Lankan has received this award.
Started her film career as an Assistant Director for film Sandeshaya by Dr. Lester James Peiris in 1960, multi awarded filmmaker marked her 60th year in the cinema recently.
Pioneer female film director in the country, Sumithra directed a series of films including 'Ganga Addara', 'Yahalu Yeheli', 'Gehanu Lamai', 'Saagara Jalaya', 'Maya', 'Duwata Mawaka Misa' and 'Sakman Maluwa'. She is also pioneering female film editor in Sri Lanka and she has won a number of Sarasavi and other Film Awards. (SF)