"Goethe on Demand"
Goethe begins online Film Stream
View(s):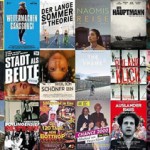 Amidst all social and entertainment activities have come to a standstill and film screening and musical shows have cancelled until further notice German Cultural Centre- Goethe Institute Colombo has started an initiative to screen films via a digital platform.
In cooperation with Filmgalerie 451 the Goethe-Institute had launched the online streaming programme- "Goethe on Demand".
It contains a still small but exquisite selection of films and is free of charge. All films are available in the original German version, with English subtitles and with subtitles in a few additional languages.
'Unfortunately, due to licence restrictions, not all titles are available in every country' Goethe stated. To obtain a password/code that allows to view these films, registration must be done by visiting Goethe website and password would be emailed with a link to two films on Friday and the following Fridays. The password is for one's personal use only.