Polls in balance: SC ruling vital for major parties
By Our Political Editor
View(s):
President Rajapaksa threatens to pull Sri Lanka out of organisations and world bodies if they continue witch-hunt on war heroes

Former UNHRC chief Pillai makes outrageous charges against Sri Lanka at Tamil Sangam meeting in US; Congressman makes startling revelation
An alert Military Policeman's action saved the day. The Sri Lanka Navy's two female sailors were assigned the task of handing over wreaths in memory of war heroes to VVIPs and a rehearsal for Victory Day was to get under way last Monday in the sprawling Parliament grounds in Kotte.
A memorial for them lies at one end. Engraved on a granite wall are the names of those who made the supreme sacrifice.
The Military Policeman tested the two female sailors. They were running a high temperature and showed signs of being afflicted by Covid-19. All female personnel deployed for the trial were withdrawn. They were bussed to an Army camp in Kirillapone and put through tests. A different batch of females from the tri services was deployed.
The concerns were high early this week because in the Navy, the number of Covid-19 patients stood at over 585, more than half the number of 1027 inflicted. However, later 221 were discharged from hospitals leaving 357. On Thursday, a further 11 cases were reported from the Navy. This is in addition to 36 others whom they associated with. The number of those at quarantine centres has come down to 3,444. They are housed in 37 centres. The absence of any new clusters has encouraged health authorities, but they are not taking chances.
That did not deter the enthusiasm of the political or military leadership to go ahead with the eleventh anniversary of the military defeat of the Liberation Tigers of Tamil Eelam (LTTE). Unlike the ten previous occasions, the media were banned from covering the event. Video footage, photographs and write-ups were distributed after the event by different media units. The Presidential Media Unit's Director General Mohan Samaranayake said health concerns were the reason why the media were prevented, because we would have to invite over 200 journalists. Hence the President decided it should only be the state media." Even Colombo based diplomats were not invited in a bid to keep the numbers down.
There was President Gotabaya Rajapaksa in a white bush shirt with his medals pinned below the left shoulder. He did not wear a face mask. In contrast, Prime Minister Mahinda Rajapaksa, in his usual immaculate white national dress sported a light blue facemask. The event, televised nationally, could not hide his smile when he made eye contact with other VIP guests. Seated on left of President Rajapaksa was his predecessor, Maithripala Sirisena. It was only Tuesday that he broke silence since giving up office as President. At a news conference, the man who vowed five years ago (in 2015) to form a yahapalana government to fight the Rajapaksas declared, "We are supporting the President and the Government to take the country forward." More on that in the later paragraphs.
In May 2009 the Tiger guerrillas were defeated in the final battles that ended the separatist war. That it swept the Sri Lanka Freedom Party (SLFP) then led by Mahinda Rajapaksa to victory at the parliamentary election in 2010 is now history. Similarly, Sri Lanka is facing another parliamentary election, but the outbreak of the Covid-19 pandemic is shifting the dates. It was set for April 25 and put off to June 20. It would not be possible to hold elections on this date too, Saliya Peiris, counsel for the Election Commission told the Supreme Court (SC) on Wednesday. A five-judge Supreme Court bench is hearing several fundamental rights petitions over the Election Commission fixing June 20 as the date for the polls. They will resume sittings on Tuesday.
He told the SC: "Today we are on May 20 and the nighttime curfew is still effective in 23 districts while Colombo and Gampaha districts are yet to return to normalcy. This caused an impact on the postal voting as applications are still under process," Saliya Pieris PC told court.
He submitted to court that during an election period, Election Department employees would be engaged in official work for 16-18 hours a day, but the current COVID-19 situation caused administrative delays reducing the working hours."
On the disputed nomination filing dates of March 17, 18, 19 which were declared as Special Public Holidays, the Court was told that the Commission decided to accept the nominations after the Government Information Department in a media statement asserted that those designated days are 'Special holidays' but not 'Public holidays". The Court was also told that the Election Department used to retain the services of retired senior officials of the department during election time but since most of them are vulnerable to the C0VID-19 due to their old age, they also could not engage in election related work.
Another matter of importance counsel Peiris told the SC was far reaching. He said after the health authorities declared the situation was now conducive, it would take ten weeks (or two and half months) for a date to be fixed for parliamentary elections. That was not good news for the government which has been making every effort to ensure the polls are held early so it may get on with other priorities. This was a main reason for gradually lifting social restrictions, resumption of public utility services and restoration of transport services for travel between districts. One such priority area is the revival of the economy. A Task Force headed by President's Special Envoy Basil Rajapaksa has been conducting a string of meetings to activate the state and private sectors.
According to a Gazette notification, the Task Force's responsibilities are far reaching. One is to "conduct operations to establish a people-centric economy that encourages local industrialists and entrepreneurs, blending with expansion of import substitution products, local farmer products, agricultural products and other small and medium scale industries to encourage exports and reduce the trade gap by devising measures to diversify production and economy." This is a forewarning that tougher import curbs are round the corner and import substitution will become a high priority. The Task Force has been empowered to obtain assistance from all Government Ministries, Departments, Public Corporations, Statutory Boards, particularly Banks, Research Institutions, Information Technology Institutions and the Media sector, as applicable to the effective implementation of its responsibilities.
Even if the journalists were disallowed at the Victory Day ceremony, the message President Rajapaksa delivered to the world community was not lost. Without making a pointed reference, he declared, "In a situation where even leaders of powerful countries have emphatically stated that they would not allow any action against their war heroes, in a small country like ours where our war heroes have sacrificed so much, I will not allow anyone to exert undue pressure on them or harass them." There is little doubt that the reference was to US President, Donald Trump, who has been defending US troops in different fora.
Then President Rajapaksa declared, "If any international body or organisation continuously targets our country and our war heroes, using baseless allegations, I will also not hesitate to withdraw Sri Lanka from such bodies or organisations." Here again, President Trump successfully ordered the US pull out of the Geneva-based UN Human Rights Council (UNHRC). It is noteworthy that President Rajapaksa, who spoke in Sinhala, also repeated the words of caution in English. That is to show that his message was not only for the domestic audience but also for the international community.
It is at the UNHRC that Sri Lanka faces its biggest diplomatic challenges. That is after the US-backed resolution, among other matters, seeking an international probe into alleged war crimes by troops during the separatist war. They alleged that international human rights laws and humanitarian laws have been violated. Though Sri Lanka co-sponsored the resolution when it was presented in the council, Foreign Relations Minister Dinesh Gunawardena in March, this year, withdrew Colombo's sponsorship. Some western countries view this as reneging on an earlier pledge.
This week, US Congressman Tom Malinowaski, representing New Jersey's 7th district, revealed that during a visit to Colombo in August 2015, he helped in the formulation of the US-backed resolution which was co-sponsored by Sri Lanka. This indeed is an especially important revelation. As a diplomat, he then accompanied Nisha Biswal, onetime Assistant Secretary of State for South and Central Asia.  The revelation was made at a video commemoration event that took place at 7 p.m. on May 19 and was organised by the US Tamil Sangam to mark the LTTE's war and those who were killed.
Taking part among others was Navaneethan Pillai, the former Secretary General of the UNHRC.  She wore a saree that represented the same colours displayed in the LTTE flag.  Details of the event appear below. Speaking from Sri Lanka was Ananthy Sashitharan, a former Minister in the Northern Provincial Council. She is the widow of the LTTE's Trincomalee Political Wing leader, Velayutham Sashitharan.  They used Zoom — a cloud-based video conferencing tool where you can host calls with others.  Users can open chat rooms and can have up to 500 attendees, all sharing the feed from their webcams, thus giving the illusion of a typical meeting.
Meanwhile, here are other highlights of the speech made by President Rajapaksa:
"Eleven years ago, on a day like this, on May 19, 2009, we completely defeated the separatist terrorism which had been a curse to the country for nearly 30 years. It was President Mahinda Rajapaksa who gave the leadership for this battle in his capacity as the Commander-in-Chief. With the end of terrorism, an environment where people could live without fear or anxiety and enjoy their human rights freely was created.
"After a period of 30 years, we ensured democracy and built an atmosphere where free and fair elections could be held. The atmosphere where people can travel freely without any restrictions to any place of the country was restored. Our war heroes and their families made immense sacrifices to usher in peace to the country which was engulfed in terror.
"War is not a bed of roses. Especially, the war heroes had to face numerous bitter experiences and difficulties when battling one of the most ruthless terrorist organisations in the world which did not respect law. The prime objective of the Humanitarian Mission was to bring lasting peace to the country. Because of the exceptional sacrifices made by our war heroes, today we can live in peace and harmony in a unitary state.  Our country, nourished by Buddhist philosophy, possesses a form of administration that is an oasis for all religions and all nationalities. Throughout its history, people in this country including Sinhala, Tamil, Muslim, Malay, and Burgher have had equal rights.
"The motive of the extremists was to divide us. If they were successful in their attempt, our history could have taken a different course. Sri Lanka could have become a country where communities hate each other, engage in continuous battles for borders, fear of war is a common norm of life and another hapless and divided country. The honour of liberating the country from this catastrophe should be given to all our heroic troops who fought for the peace in our country for a long time.
"Pain of the war is not strange to me. Therefore, I will not allow any room for attempts to discredit and destroy the dignity of our war heroes who made countless sacrifices to bring peace to entire Sri Lanka. I assure you that under my administration, we will take every measure always to protect the dignity of our heroic forces.  It is a national responsibility to ensure their rights."
President Rajapaksa's threat to pull out of bodies or organisations that target troops is no rhetoric. No doubt, it will enhance his support base and that of the ruling parties led by the Sri Lanka Podujana Peramuna (SLPP) at the next parliamentary elections. That is particularly with the majority Sinhala community. Yet, Victory Day is an incredibly significant national event with the country's entire security apparatus being involved. The note of caution becomes significant as the UNHRC is due to take up Sri Lanka's case once again in September, this year.
Hence, the question is whether it is a well-studied move. Unlike the United States, where President Trump is taking flak on many an issue, Sri Lanka can ill afford to antagonise the international community, particularly countries in the West. President Rajapaksa's remarks have echoed in many world capitals. In some, governments are busy identifying what options are left for Sri Lanka and how tough a stance it could take. This is particularly in the light issues before the UNHRC being intertwined with other bilateral and multilateral spheres. There is also the prospect of retaliatory action at a time when post-Covid-19 economic recovery efforts could be stymied.
Now to the US Tamil Sangam's Zoom commemoration event. The keynote speaker at the event was Congressman Tom Malinowski. Here are important highlights of his speech:
"As you heard, my involvement in Sri Lanka came about in a large part because I was an American diplomat, the Assistant Secretary of State for Human Rights and democracy under President Barack Obama. Together with Assistant Secretary of State Nisha Biswal, I formed the team that led our diplomacy towards Sri Lanka in those pivotal years. This was an important issue for the United States in part because we believe strictly about values of human rights in Justice and Democracy. In those years, we believe Sri Lanka had a good opportunity to set a good example for the rest of the world. So many societies that are divided by the hatred, ethnic and religious hatred torn apart from civil war.
"I travelled to Sri Lanka several times meeting with government officials in Colombo, Jaffna and Trincomalee; meeting with several people. I spoke for many hours with Mr (Rajavarothayam) Sampanthan about the hopes and aspirations of the Tamil people of Sri Lanka.
"I was able to travel when shorelines of Mullaitivu opened up. I was the first foreign diplomat to go there during the last days of the war. During that time, I helped to negotiate with the Sri Lanka government and the UN Human Rights Council resolution which committed them to pursuing of resolution for justice through establishment of a Missing Person's Office.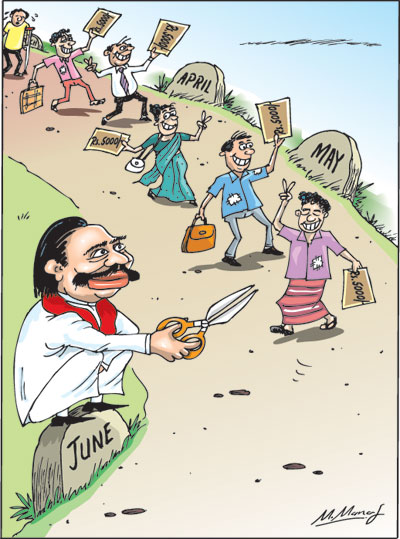 "As we know this has taken an exceedingly difficult turn in Sri Lanka. We all know from the historical period. It is extremely easy when politicians want to deflect responsibility. They turn people against each other to promote division by religion and race. It is a particularly good way to distract people of any country. From difficult choices that should be made to promote peace development and health care and all of the things that we account under politicians. This is what is happening once again in Sri Lanka. In a way it is happening in the United States too. We see in our own country politics create division based on race and religion.
"Unfortunately, the Trump administration also withdrew the United States from the United Nations Human Rights Council which makes us harder to play the role we once played. The Obama administration mobilised the countries all around the world to pursue and press the Sri Lankan government forward on the path of reconciliation and justice. I believe it is extremely important that the United States resume that leadership role. We should be urging the renewal of that resolution even though the current government has renounced it. The United States and allies around the world need to standby and urge Sri Lanka to move forward where all the people can live together with dignity and justice. I will do everything I can as a member of Congress to promote that goal. I am happy to hear your suggestions, advice and concerns."
Navaneethan Pillai, the former UN High Commissioner for Human Rights said, "This memorial event to commentate victims of the final war in Sri Lanka on May 18 in 2009, is a re-enforcement of our commitment to honour the almost 146,000 Tamils perished in the six decades of struggle for self-determination of Tamils in Sri Lanka and reverberations of collective action for justice. What I saw and heard of the suffering of Tamils in Sri Lanka is worse. The anguish of survivors was dramatic. I saw fresh shallow unmarked graves with limbs and clothing visible abandoned in the sand. That was the point where civilian Tamils who have been shot from air. I saw videos of piles of dead bodies, women naked in several areas. It is an enormous violation of the Tamil women. Tens of thousands were annihilated, not for no other reasons than being Tamil. Such killings constitute international outcry. Sadly, the Tamil minority continues to suffer discrimination.
"Last year, the Government of Sri Lanka refused to play the national anthem in Tamil. In past, on Independence Day celebrations it was sung. Last year it was denied. This is one more act of denying the Tamils and their identity. I understand 200 people are in detention under the Prevention of Terrorism Act. This act violates human rights. The UNHRC appealed to the Sri Lanka government to review it. Tamil lands that were seized by military are restored in minuscular portions. Most lands have been still not been returned. Instances of violation of human rights of Tamils are regularly reported to the Office of the High Commissioner for Human Rights.
"This year, in March 2020 the United Nations High Commissioner expressed concern. Signs of reversal of past commitments made by Sri Lankan government towards setting up mechanisms for justice and accountability have emerged." She noted the failure by the government to fully implement the UNHRC resolution. "The perpetrators of the violations of human rights are not cunning.There has been no investigation or no credible judicial mechanisms. Instead government has taken steps against justice. In March, this year president pardoned and released from prison Army Sergeant Sunil Ratnayake who has been sentenced in 2015 for a murder he perpetrated in 2000 of eight civilians including a child. Conviction and sentence have been confirmed by the Supreme Court in Sri Lanka in May 2019.
"Releasing of a key perpetrator who is sentenced to imprisonment by the court is a wrong act and a huge insult to the Tamils. These acts undermine the progress that is made towards the ending impunity for serious crimes. This is why international community has to engage and be vigilant of justice and liberation of Tamils in Sri Lanka." Other speakers delivered speeches in Tamil.
It is abundantly clear from Navaneethan Pillai's remarks that she has played around with some factual matters giving her own twist. She began her address by announcing that she had brought greetings from the Durban (South African) Tamil Sangam. Take for example her lament that only a "miniscule portion" of lands belonging to Tamils have been returned. Even the Tamil National Alliance (TNA) would not agree to that false claim. The fact is that 90 percent of the lands have been returned.
Her remarks that she had held a high-ranking international position as UN High Commissioner for Human Rights also raise profoundly serious questions. This is when she declares that 146,000 Tamils have been killed. Her claims that during a visit to Sri Lanka in 2013, that she saw limbs showing together with clothes from graves also raise damning questions on her credibility, both when she was at the UNHRC and now a champion of LTTE policies and propaganda. Alas, the government is yet to develop a robust mechanism to counter such propaganda and has been failing so far. Worse is when some Sri Lankans, now on the 'dole' in other countries, are aiding and abetting in this propaganda for personal reasons and because their glorious political ambitions have failed after the presidential election.
Last Monday, the Sri Lanka Freedom Party Central Committee at a meeting chaired by its leader, Maithripala Sirisena, decided to expel Mahinda Samarasinghe from the party. Samarasinghe made a joke of it saying that the leadership was unaware he had joined the SLPP in April this year. "They are contesting the Kalutara district separately. I am a candidate of the SLPP. They appear not to have known this. It is nothing but a joke," he added.
Sirisena told a news conference last Tuesday that it was his party's view that the parliamentary process is important. He said, "Without Parliament, both political and economic problems will not be resolved. The President cannot resolve these matters alone. The election should be held quickly and parliament should be convened afterwards.  This should be done by obtaining advice from health officials as there is a pandemic situation in the country. There will be more issues if the election is delayed. According to agreements signed during the pre-presidential election period, the SLFP will continue to support the President and the Government. The SLFP would face the election as an alliance and win the elections. The alliance is with the SLPP. The President needs the support of Parliament. I know that very well as I am a former President who did not have the support of Parliament.  Therefore, the General election is necessary to gain political stability to get the country going forward.
"The Elections Commission is delaying the elections for the safety of the people, but the Opposition is working on a political agenda by capitalising on this.  We are opposed to this. The SLFP believes that the elections should be held with minimum harassment to the people. There should not be huge rallies. We are planning to give a set of guidelines to the Elections Commission to conduct the elections without harassment to the people."
The impending Supreme Court ruling on the parliamentary elections as well as the dissolution of Parliament now remains a forerunner to future political activity both by the government and the opposition.