Fanning the eternal flame
View(s):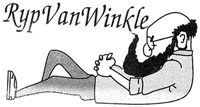 My dear Unknown Soldier,
I thought I should write to you at a time when the nation is remembering you for making the greatest sacrifice, and ending a terrible war that had torn apart our country for nearly 30 years. We are eternally grateful for your heroic deeds which allowed us to defeat terrorism and be free from fear.
Had you been with us, you would have been pleased to know that the sacrifices you made were commemorated this year with the dignity it deserved. For several years, that did not happen because those who governed us at that time were worried about what the rest of the world would say.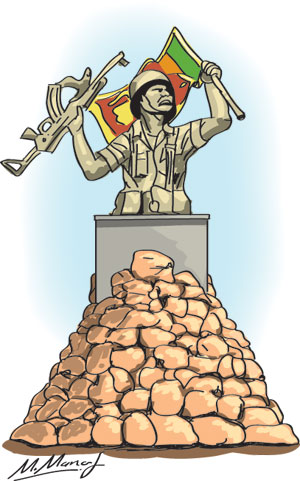 You would also have been surprised to hear that those commemorations were held while we are fighting a different kind of war. This is a not a war that is fought with conventional weapons, but a war against an unseen but deadly enemy. It is also a war that is likely to go on for some time to come.
In some ways though, it is not dissimilar to the war you fought. The enemy is hidden amongst us, unseen and unheard until it strikes. When it strikes, it can kill or seriously affect many people at once. Its victims are often innocent people who are chosen randomly, often for no fault of their own.
You will be surprised to know that in this new war, too, we have been successful in defeating the enemy when more advanced countries haven't been able to do so. We do not know whether that is because we have been very efficient in battling this war – or whether we have been very lucky!
You maybe even more surprised to know that the men leading this war, although it ought to be led by medical people, are almost the same men who led the war in which you fought. That is with one exception – the General who led the war against you has been sidelined, but that is a different story.
Unknown Soldier, it has been 11 long years since you left us, making the ultimate sacrifice so that the rest of us could live in peace and harmony and free from the constant fear of losing your loved ones in a terrorist attack. Surely, you must be wondering whether we have been able to achieve that.
Much has happened since you left us. There have been many changes. Those who governed us at the time you made the ultimate sacrifice went on to rule for several more years. Then they were booted out by the people because they let the war victory blind them into believing they could do anything.
Those who replaced them promised good governance and an end to corruption. They delivered neither. They got caught with their hands in the till, robbing the big bank. Instead of good governance, they provided no governance at all. That was proved at Easter last year. So, they were voted out too.
Now, those who governed when you left us are back, although under a different colour and party name. There is one name that hasn't changed though – and you know what that name is. To be fair, the 'malli' has done a decent job so far and, being inexperienced in this task, has exceeded expectations.
There is however a sense that 'aiya' is waiting in the wings, until and election is held. That is because those who surrounded him and sang his praises until he believed he was invincible are still around, waiting to take charge. Now, they want a two-thirds majority so that they could do as they please.
With old friends like these, both 'aiya' and 'malli' do not need enemies to lead them astray for a second time. However, the opposition is divided and there is no leader in sight who could unite them. So, the first family might get the two-thirds majority which in the past has been bad for Paradise.
Our worry, Unknown Soldier, is that we don't seem to have learnt any lessons from the war that you gave your life for. That is the need to create conditions so that everyone can live in peace and harmony. Eleven years have passed since the war ended but sadly, we haven't reached that state yet.
At Easter last year, there was a lot of hatred going around after that sad Sunday. That hatred increased during the last big election which is why it seemed as if 75 percent of one community voted for one candidate and 95 percent of the other communities voted for his main rival.
We are on the threshold of another election and there is no doubt that the levels of hate speech will increase when the campaign starts. We even saw a bit of that during the current coronavirus crisis – and the powers that be don't seem to mind, so long as it ensures that they will win the next election.
Unknown Soldier, as we remember your heroic deeds and the sacrifices you made so that we can live without fear, we are sad that you cannot be with us to see what you have achieved. We are sadder still when we realise that, if we continue to hate each other in this way, soon there could be more like you.
Yours truly,
Punchi Putha
PS: Recently we heard one chap talk about heating ballot papers after people vote, so that elections could be held immediately. Another wants to build a cricket stadium costing millions, when his boss's secretary is begging for a part of our salaries. Hearing these makes me wonder, did you die in vain?