Appreciations
View(s):

A life well lived and a part well played
Sellathurai  Sivarasa PC
S. Sivarasa to his countless clients, "Siva" to pals and "Chitta" to his near and dear passed away peacefully in his sleep in Melbourne, Australia on April 30, at the age of 88. Though death is one certain inevitability of life and with advancing age, one accepts that inevitability, a sense of melancholy reverberated among those who knew him with the realisation that this gallant personality will no longer be with them.
Mr. Sivarasa was born in 1932 in Inuvil in the Jaffna peninsula to a traditional Hindu family. His early education was at Drieberg College, Chavakachcheri and he completed his schooling at Royal College, Colombo. Perhaps inspired by James Steward Drieberg, the Magistrate whose philanthropy was instrumental in the establishment of  Drieberg College, the alma mater of his childhood, Mr. Sivarasa entered the faculty of law, University of Ceylon and graduated with an "Legum Baccalaureus" (LLB) degree, and thereafter pursued postgraduate studies in the field of shipping and admiralty laws.
Mr. Sivarasa was admitted to the bar in 1957 and soon joined the Attorney General's Department as Crown Counsel rising to the position of Director of Public Prosecutions. He retired from the Attorney General's Department in 1980 to pursue an impressive career in private practice, a challenge he relished.
While there must be innumerable cherished memories of him at the Attorney General's Department, the hallmark of his professional persona was his tremendous ability to be flexible, think outside the box and not succumb to the "herd instinct".  To pursue or to settle for the conventional was not in his genetic composition. Heuristic by nature, Mr. Sivarasa had the courage and intrepidity to challenge the norm. These qualities were amply demonstrated when he chose to concentrate on his private practice in the civil side of the law predominantly in Colombo despite the fierce competition with the well-settled giants of the bar.
His innate competency and skill enabled him to succeed against all odds and soon he was a much sought after leader of the bar on civil matters. Mr. Sivarasa was the lead counsel in many contested, prolonged, episodic and wrangled legal disputes such as the privatisation of the Oils and Fats Corporation now known as Ceylon Agro Industries Limited, the famous Hilton cases and the Ceylon Grain Elevators Limited dispute with the Sri Lanka Customs. He was also appointed as President's Counsel.
Mr. Sivarasa endured personal tragedy very early in his life with the passing of his parents. With the untimely demise of his brother, he took on the responsibility of nurturing and caring for his nephews and nieces, which he did with great love.
The large heart, the magnanimous nature and the benevolent personality were the most discerning facets of his character. Despite setbacks endured over the years including being directly affected by the 1983 communal violence, Mr. Sivarasa looked at life with great equanimity and a degree of indulgence. He never permitted the ugliness and turmoil of communal violence to erode his liberal and inclusive worldview nor did he falter to help those in need or stand up against injustice or prejudice. His generosity and largesse had no mean measurement and often went way beyond his kith and kin.
In his professional work, he never vacillated to take up a cause that was abandoned for dead. The series of Hilton cases were an excellent example where he represented the underdog disregarding and challenging assumed premises.
Mr. Sivarasa was also never shy of providing assistance to his colleagues. When four lawyers were denied due recognition and obstacles were placed denying them taking their seats in the inner bar and when even the Bar Association of Sri Lanka with the best intentions could not find resolution, Mr. Sivarasa rendered assistance in his inimitable style. Having considered the constitutional provisions and together with the Chief Justice at the time Asoka de Silva, he found a solution which proved to be a silver lining in the lawyers' future career progression. One of them was subsequently elected as the President of the Bar Association of Sri Lanka. They will always carry in their hearts a deep sense of gratitude to Mr. Sivarasa and the then Chief Justice Asoka de Silva for their support at a much-needed time.
Mr. Sivarasa was not one for ostentation or exorbitance although he enjoyed a good tipple with friends and relished his visits to the glorious Goodwood Races. Here was a man who did not come into this world with a silver spoon but with a story that swings from triumph to bitter disappointment, from unadulterated joy to tragedy and loss. However none of these vicissitudes of life affected his philanthropy, empathy or understanding. His devotion, care and love to his family and friends will be much treasured and sorely missed. His life will forever be epitomised by his unfailing belief in honour, trust in his friendships and abiding loyalty that came without a price.
No doubt we can all take solace when reminiscing the good times of his life and say, farewell Sir, yours was a "life well lived" and a "part well played".
May he attain Moksha!
Anil  Tittawella
---
 It was a privilege to have known such a man
DR. CHRIS URAGODA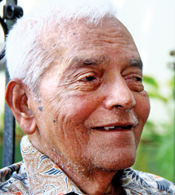 Dr. Chris Uragoda was a medical luminary, erudite scholar and above all, an unassuming gentleman par excellence.  He was blessed with an unparalled richness of precious human qualities.
My close association with Dr. Uragoda was in early 1990, when the General Committee of the Wildlife & Nature Protection Society (WNPS) asked him to compile the history of the Society, as its centenary year was close at hand. This comprehensive book titled, 'Wildlife Conservation in Sri Lanka' was presented to then Prime Minister Ranil Wickremesinghe, who was Chief Guest at the Society's wildlife photographic exhibition at the National Art Gallery Colombo during the centenary celebrations of the Society in 1994. The book was also presented to President J. R. Jayewardene, at the formal dinner held at the Galle Face Hotel, Colombo.
In the centenary year, Dr. Uragoda and family joined the many tours I organized as the General Secretary of the Society to the world heritage sites such as the Sinharaja Rainforest and Horton Plains. We also saw the destruction done to the environment by the prawn farms in Puttalam, did a study of sea birds in Chilaw, visited the turtle hatchery project in Rekawa and watched the migrant flamingos in Hambantota.
Dr. Uragoda was also editor of the Society's scientific journal LORIS in 2012. The Society's 125th anniversary issue of LORIS of May 2019 carried his article "Some doctors who helped the Society".
Dr. Uragoda and I shared many common interests such as wildlife, books and travel to places of interest. We made many visits together to the National Parks of Wilpattu, Uda Walawe and Yala. Dr. Uragoda was so knowledgeable not only about the fauna and flora of the country, but about the people and places we visited. His many journeys to the wilds with his family are narrated in his books, '"Jungle journeys in Sri Lanka' and 'Camping and jungle trips'.
On our visit to Jaffna at the height of the civil war with the LTTE we were guests of the Sri Lanka Army.  The highlights of that trip were our visits to the Dambakola Patuna beach, where the sacred Bo-tree was bought to Sri Lanka; a trip to Kadurugoda where there are Buddhist stupas of different sizes; and a boat trip in the open seas to the Nagadeepa Temple visited by Lord Buddha. We were in Jaffn, on September 22 – Dr. Uragoda's birthday, and we celebrated  with the commanding officer of the Jaffna Army camp Brigadier Roshan de Silva and his assistant Colonel Indika Karunanayake joining us. We went to Delft Island with its numerous wild ponies on a subsequent visit.
Our visit to Thoppigala was during the height of the separatist war. Thoppigala was devastated by LTTE artillery and funds were collected to replace the shattered roofs with asbestos sheets. It was suggested to have a medical camp and Dr. Uragoda and Dr. Walter Gooneratne volunteered. The nearby Army camp in Thoppigala appreciated our efforts, by taking all of us to Maduru Oya National Park. We visited the ancient anicut built by the kings of yore, preserved and not destroyed with development, where water flows out from the Maduru Oya with a two inch gradient. After our return the villagers and the Army personnel, when in Colombo would visit Dr. Uragoda for their medical needs. The kind and gracious doctor attended to them taking no fees.
Dr. Uragoda's book, "Wildlife Conservation in Sri Lanka" has on its cover, a picture of Baker's Falls drawn by Dr. Prithiviraj Fernando. Dr Uragoda wanted to visit the falls again. The Conservator of Forests and I, as the President of the WNPS were members of the government's Fauna and Flora Advisory Committee and he permitted me the use of the Forest Department circuit bungalow at Pattipola. We hiked to Horton Place at dawn and after seeing World's End and Baker's Falls which were magnificent, stopped at Farr Inn for refreshments. Farr Inn was famous as a hunting lodge of Sir Thomas Baker and Governor Horton. It was a moonlit night and on our return we could see the sambhur. It was a memorable visit.
Dr. Uragoda had a unique collection of Sri Lankan books in his private library. He also submitted many articles to prestigious journals. His reprint of the 'History of Medicine in Sri Lanka' was presented in 2014 to President Mahinda Rajapaksa at a ceremony held at the BMICH. The book is now translated into Sinhala. Dr. Uragoda's presidential address to the council of the Royal Asiatic Society in 1990 prompted the book, 'Traditions of Sri Lanka' printed in 2000 and reprinted in 2008. His memoirs 'Sri Lanka Then and Now' was published in 2008 followed by his book on 'Traditional Appliances and Practices' in 2009. His three books 'Authors of Books in Sri Lanka' – Book one from 1796 to 1948, Book two from 1949 to 1975 and Book three from 1976 to 1990 contain short biographies of authors.
Dr. Uragoda co-edited with G.P.S.H. de Silva, the sesquicentennial commemorative volume of the Royal Asiatic Society of Sri Lanka published in 1995. With Kamalika Peiris he co-edited, 'Biblography of medical publications relating to Sri Lanka 1811 – 1976' and 'A bibliography on health in Sri Lanka 1977 – 1980' published in 1983. In 2017, he published a personal tribute to his intimate friend of over 50 years 'Dr. Malinga Fernando' and distributed the hard cover book free. In 2017 Dr. Uragoda also wrote the book 'Little known wonders of Sri Lanka'. His last book published in 2018 was 'A history of Sri Lankan Elephants'. Two more books 'Medical Professionals in Sri Lanka' and 'Elephant Kraals' are with the printers.
Dr. Uragoda won many awards in his lifetime. He had the distinction of being elected President of the Royal Asiatic Society for two separate terms. He was presented with the Sir S.C. Obeyesekere award donated by Lady Hilda Obesekere, wife of Sir Paul E. Pieris Deraniyagala, in recognition of five decades of distinguished service as a Life Member of the Society. His medical research was recognised by the conferment of the Guinness Award of the Commonwealth Science Council. He was the President of the Sri Lanka Medical Association and joint-editor of the Ceylon Medical Journal for 20 years. In 1985 he joined the Faculty of Occupational Medicine of the Royal College of Physicians of London – so far the only Sri Lankan to serve this prestigious faculty. In 1994, he was conferred the degree of Doctor of Science (Honoris Causa) of the University of Colombo. Dr. Uragoda received the Rev. Peter Pillai Award, the Sarvodaya Award and the President's Award of the Natural Resources, Energy and Science Authority of Sri Lanka.
Born on September 22, 1928 at his ancestral home "Sandfield" in Hikkaduwa, his father was a reputed surveyor. Of his two elder brothers, one was a medical professional and the other a lawyer. Dr. Uragoda studied at Richmond College, Galle and later at Mahinda College, Galle and Ananda College, Colombo. Entering the medical profession in 1953, he first served at the Galle Hospital.
In 1959, Dr. Uragoda was selected to specialize in respiratory diseases in the U.K. On his return from London in 1962, he was transferred, as physician to the Chest Clinic in Kandy and worked in Kandy for eleven years. He was elected as President of the Kandy Society of Medicine 1971 / 1972. Dr. Uragoda was transferred in 1973 as physician-in-charge of the Central Chest Clinic in Colombo.
He married Padma Rambukpotha from Badulla and they had four children, living a loving and harmonious family life. The children are Dianthie, Lalith (who is a doctor married to a doctor and practising in USA), Neluka, (married to a doctor and practising in the USA) and youngest son Dishana who is employed in Australia.
Dr. Uragoda's healing touch was legendary. He was a repository of knowledge and wisdom and a gentleman par excellence in his manners and speech. He carved a niche in society not only by what he achieved, but also by the noble and righteous way he lived. He spurned ostentation, vanity and showmanship and lived and led by precept and example.
His integrity and graceful life, and his many publications have been a beacon light to many. He was 91 years old when on March 28, 2020, he finished his earthly pilgrimage. His name and services will be remembered by us. The fragrance of his memory remains fresh, to those who had the privilege of knowing him.
Ravi Deraniyagala
---
We all felt bereft of a father, companion, mentor and preacher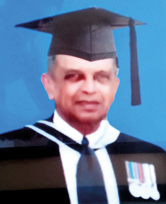 LT. COL. (RETD) ANANDA ARTHUR DE ALWIS
On a warm Monday morning, in the salubrious climes of Diyatalawa in early January 1995, the English Department of the Sri Lanka Military Academy was awaiting the arrival of retired Lieutenant Colonel Ananda Arthur de Alwis who had just returned to Sri Lanka after a long spell of 18 years in Canada where he headed a College. The officers of the English Department had mixed feelings not knowing much about him. As he arrived, they inquisitively watched him getting down from his Japanese-made blue hatchback car dressed immaculately in European coat and tie.
As he walked in, these junior officers were to introduce themselves in keeping with military traditions. "Good morning gentlemen, I'm Ananda de Alwis!" he straightaway greeted them, introducing himself. Then, he went on to the officers – one by one, from table to table, and spoke to them cheerfully. The officers were surprised beyond words to have received "an officer and gentleman" in the best sense of the phrase.
Thus, dawned the renaissance of the English Department of the Sri Lanka Military Academy and the Sri Lanka Army, as most officers say with the highest respect to him. The officer cadets whom he first taught at SLMA are now senior officers in the Army and all of them speak highly of him whenever they reminisce about the good old days. His immense knowledge on diverse subjects was passed on to cadets and officers in his innovative English classes. All those cadets were so fortunate to be his students.
He loved teaching and could be considered the best English teacher the Sri Lanka Army ever had. His sense of  humour was unmatched and he used attractive teaching methods, and praise and rewards to motivate his students. Often, cadets were found singing songs that all teenagers ought to know and narrating stories from different continents of the world. They not only enjoyed these sessions but also improved their vocabulary and grammar through these songs and stories.
At the end of each successful term, the cadets put on  a delightful show comprising various songs and stories to an audience full of officers, students and teachers from neighbouring schools. These events were happy occasions and all who performed on stage and sat in the audience would be ever grateful to Col. Ananda de Alwis for his efforts to introduce a novel, innovative student – friendly teaching methodology promoting happy learning.
One day, he was speaking to a high ranking officer about a transfer of a young officer, whose wife was away and pregnant, "Kumar (not the real name) you're not married and I have no children, but we have to understand the sentiments of our subordinates…"  These words were a classic example of his humanness in uniform and his empathy.
Everyone who came in contact with Col. de Alwis virtually fell in love with his vast knowledge, unparalleled human qualities and remarkable sense of humour. It was so pleasant to be with him and listen to his anecdotes.
His respect and love for nature was also amazing. While coming to work from Nuwara Eliya, he used to bring flowering plants to beautify the camp. A beautiful bushy flower plant  (Buddleia Pugster Blue commonly known as "Butterfly Bush Flower")  that he had brought from Canada is seen to date in the Diyatalawa area.
Though an Anglican Christian he had a high respect for other religions and his knowledge on Buddhism was surprisingly high. Often he would draw parallels from Buddhism in his conversations. He believed in giving rather than being attached to and craving for material things.
He began life as a planter in the 1950s and was the first Sinhalese Manager of Mahaberiatenna Farm/Estate, Teldeniya when he succeeded Captain Willox, a retired officer of the British Royal Navy. Whilst a planter he had enlisted as a Second Lieutenant with the 2 (V)SR in Kandy which was under the command of Late Col. Stanley Ratwatte. He served with great pride as a volunteer officer in the Army where he commanded a battalion in the late 60's. He is credited with raising the 3rd Battalion of the Sri Lanka Singha Regiment in Nuwara Eliya during the JVP uprising of 1971.
After some years of service in the ceremonial Army he left for Canada where he earned his Bachelor's degree and thereafter a Master's in education. He attended McGill University of which he used to be very proud. Afterwards he worked as the principal of a college in Canada, before leaving for Sri Lanka in 1995.
The greatest among all the good work done by Col. de Alwis was the introduction of the degree programme at SLMA. He was the first officer to foresee that the war was going to be over. "Brigadier, when the war is over, what are you going to do with these yakko fellows?" (Yakko fellows was used to refer to young cadets in a humorous way) he asked the then Commandant and in the dialogue that ensued he proposed to introduce the degree programme, which currently runs under a fully-fledged teaching faculty with two departments.
In 1999, the officer cadets of regular intake 51 became the first batch to receive the Bachelor's Degree in Military Studies. To date, the Academy has produced over 1,000 graduates to the Sri Lanka Army and each time a graduate is commissioned, the institute blesses and remembers Col. de Alwis.
The former Bishop of Kurunegala Shantha Francis appointed Col. de Alwis from 2004 – 2016 to the dual roles of member of the Board of Governors of Hillwood College, Kandy as well as Manager of  this famous private Anglican girls' school. He did yeoman service to this school where his elder sister Barbara de Alwis had been the Principal until April 1977. New classrooms were constructed, heritage buildings were renovated to pristine condition and it today boasts of one of the best school kitchens in the country.
Col. de Alwis passed away on February 26, 2019 at the age of 89 years after a brief illness at a private hospital in Colombo. We all felt as if we were left sans a father, companion, mentor and preacher. In flashback, we see how he influenced our lives for the better, advised us on all important matters and helped us whenever help was necessary. Together, we all wish and invoke our blessings on Col. de Alwis to rest peacefully in heaven. We will remember him forever for all the good work he has done and left behind for his successors to carry forward. God bless him.
"At the going down of the sun, and in the evening we will remember him"
Lieutenant Colonel Kelum Wickramasinghe
---