Have an unforgettable book adventure
By Yomal Senerath-Yapa
This week on Lockdown Reading, harness the swashbuckling adventure novel
View(s):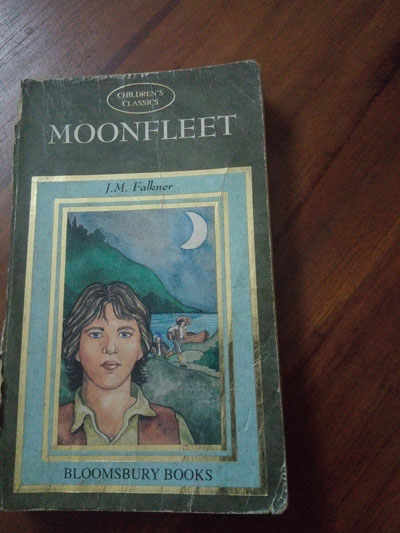 There's nothing like a rush of adrenaline to spike a novel. Here are some adventure books for you to relish online this week.
J. M. Falkner
Falkner's novels (unfortunately he wrote only three) are romantic adventures of the kind that set boys running away to sea. Moonfleet, the most famous, is set in Dorset of the 18th Century- a tale of smugglers' coves, buried treasure and an ancient mystery. The Lost Stradivarius concerns a violin that has evil invested in it- in the form of its last dead owner. The Nebuly Coat is a mystery about a coat of arms encountered by a young architect who goes to a rural town to restore an old cathedral.
Read all three on gutenberg.org
H. Rider Haggard
The call of wild Africa could be as intoxicating as a primitive drumbeat and just as mysterious. Stationed in towns like Pretoria in the 19th Century Haggard must have found it intriguing to dream of travelling into the unknown interior of the Dark Continent- 'beyond the mountains' like his hero Alan Quartermain. With his strong interest for 'psychic phenomena', he invented many a 'lost land' in the heart of Africa, where lost races and queer beings, creatures and legends survived for millennia unknown to the outer world. Though the plot sometimes seems to be roughly the same, Haggard's imagination comes up trumps with evil witches and tribes worshipping apes.
Read on manybooks.net and gutenberg.org
John Buchan
Almost all books by John Buchan can be read online for free- including the much filmed The Thirty-Nine Steps, one of the UK's best loved novels ever. He invented the fellow Scotsman Richard Hannay to feature in a series of secret service thrillers.
Visit gutenberg.org and for later
novels gutenberg.net.au
Rudyard Kipling
A mishmash from children's stories (read equally greedily by adults) to collections of short stories from the British Raj- each with a clever twist. In the first category are Puck of Pook's Hill and Rewards and Fairies- where two children meet Robin Goodfellow who takes them to meet characters from Britain's chequered history- from a Stone Age man to Queen Elizabeth- passing through knights and Roman soldiers. Each tale, with Kipling's knack for historical mimicry, is sandwiched between those delightful ditties in the style of The Jungle Book and Just So Stories. Of the Raj tales, there are many – but make note especially of Under the Deodars and Indian Tales.
Explore these and many more Kipling
titles on gutenberg.org