A most faithful public servant
View(s):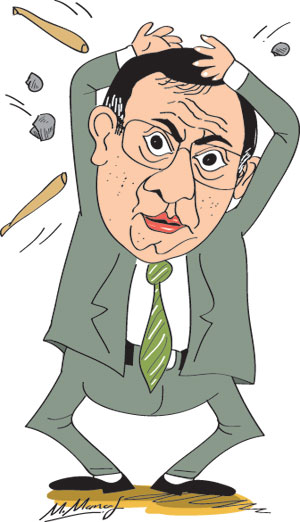 My dear PB,
I thought I should write to you because you are in the news these days, what with asking public servants to donate a months' salary or part of it towards the effort being made to defeat the coronavirus. After that, people tried to make fun of you, calling you 'padi baagey'. How dare they do that?
After all, you were doing so only in good faith after seeing your boss, Gota maama doing his best to deal with this virus, employing all his old friends in the military to fight this menace as if he was fighting a war. People question that strategy too, but then, he won the last war he fought, didn't he?
You were only trying to help out by trying to get some money to the Treasury and that is why you sent out that appeal which was a 'private' request. Yet, instead of praising you for taking the lead to help save the nation, people are trying to humiliate you and are calling you all sorts of rude names!
They are even asking you why you sent a 'private' request on a Presidential Secretariat letterhead and why it was sent to all the head of government departments and institutions. Don't they realise that being the number one public servant in the country, you have 'private' friends in many public places?
They are asking whether it was correct for you to ask for a month's pay or even part of it when most people are struggling desperately to make ends meet and queuing outside pawn shops trying to get some money for the jewellery they own, just so that their families can have some food on the table.
I know, PB, you begin to forget these little details when you tend to always walk with kings and lose the common touch. Also, you were not demanding money, you just wanted a donation. If anyone felt they couldn't contribute, they didn't have to, but there was no need to get so annoyed about this!
Then you have the opposition jumping up and down, making a hue and cry about your appeal asking whether your request was part of the government's policy.  You shouldn't be surprised about that, PB, because they have very little to shout about these days and they will latch on to anything that they can.
Still, I do not know whether sending Bandula to explain your request was the best course of action. He is also the chap who said that elections were held during the dengue outbreak, so they can be held now. He may be a good tuition master in Economics but I am not so sure about his ability in Logic.
I am sure though that you are taking all this in your stride, PB. This is not the first time that you were involved in a controversy. This is not the first time you made headlines. Yours is a colourful career – and few remember that you burst into the limelight twenty years ago when Satellite was in charge!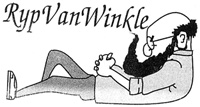 You held the purse strings then and you were quite powerful. That was until Sarath, who headed the highest court at the time and thought that he – and not his old friend, Mahinda maama – ought to run the country, decided that you were not suitable for holding any public office after inquiring into a tender.
Even Mahinda maama couldn't do much and you resigned, offering an affidavit to the court, promising never to hold public office in Paradise ever again. However, if anyone thought that they had got rid of you for good, they were proved wrong. You were back in the job hardly a year later.
Mahinda maama, the shrewd operator that he is, waited until Sarath retired and someone else took his job. He then invited you back to your old job. All you had to do was to go before the same court and say the nation needed you – and they allowed you back! Isn't our justice system wonderful, PB?
With friends in such high places, it is not surprising that you are now back, this time in the top job in the public service. I think you should forget about all this and get back to your job – which is to have that election as soon as possible and get Gota maama his two-thirds majority, coronavirus or not!
Yours truly,
Punchi Putha
PS: There were photos of Gota maama donating three months' salary to you but I was sad to see that it was less than Rs 300,000. I am just worried about how badly we pay our leaders – just imagine how little money Mahinda maama must have made in all of his 10 years as our big boss!