Artificial Intelligence Academy partners with STEMUp on Community Project to nurture young innovators on Tech Fundamentals
View(s):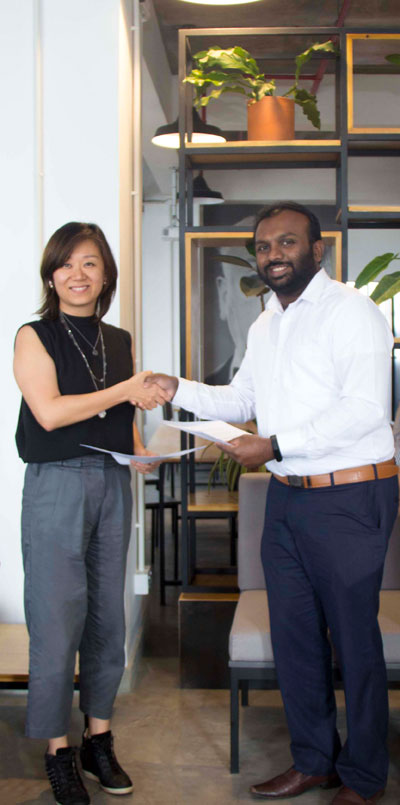 The World Economic Forum predicts that up to 133 million new roles could be created by 2022 as a result of the new division of labour between humans, machines and algorithms. McKinsey predicts by 2030, 30% of the world's jobs will be replaced by AI. The Artificial Intelligence Academy (AI Academy) aims to fulfill this booming talent gap in new technologies the world is faced with today, with more jobs available than the number of qualified individuals to fill these roles.
Understanding that the path to creating such talent begins at a young age and the vitality of a strong STEM (Science, Technology, Engineering, Mathematics) foundation to nurture digital pioneers of the future who are not only genius programmers but also critical thinkers, creative problem solvers and innovators, the AI Academy announces its partnership with SETMUP Educational Foundation.
With this partnership, AI Academy aims to strengthen and support the objectives of STEMUp – inspiring and engaging local students to become interested in STEM subjects and encourage them to pursue degrees and careers in Science, Technology, Engineering and Mathematical fields.
STEM literacy is a foundation skill that matters for all careers and builds the flexibility to adapt quickly to frequent changes in the labour market. The AI Academy strongly believes in producing well rounded graduates from its programs – one that is employable right away with the right skill set and practical knowledge to create impact through the work they do. Therefore, setting the ground work through STEMUp at a school level is the natural step both organizations can take together in fulfilling their missions of democratizing knowledge and technology access at a very young age and building skilled future resources to drive the economic growth and transformation of industries and countries.
"The need to understand and apply exponential technologies will be an inevitable requirement to survive in the future, given how it will undoubtedly affect every single industry, community and way of living. With COVID-19 forcing many changes onto economies, it also marks the end of the Industrial Age and start of the new Information & AI age. It is important to nurture resources that are capable of thriving in this new future and we believe starting young as 14-18 year olds with the basic STEM foundation is the vital first step. STEMUP Educational Foundation is doing just that and we are proud to partner with them on this journey'' says Lin Gong-Deutschmann, Managing Director – AI Academy.
KavindaKotuwegedara, Director – STEMUP Educational Foundation added "STEMUP is always trying to explore innovative partnerships and ways of bridging STEM skills gap of Sri Lankan kids. It's great to start a Dojo in partnership with AI Academy which will enable us to empower more kids. "
STEMUp runs the global Coder Dojo program in Sri Lanka –Coder Dojo is an international open source social education movement oriented around the running of fun, free and social coding clubs for young people.
In light of its partnership with the AI Academy, it has further enhanced this program to include components of Machine Learning & Artificial Intelligence, giving kids a 360 degree base on programming, coding and future exponential technologies. This will be offered free of charge mainly to (not limited to)15-18 year oldsas the "Young Innovators" program.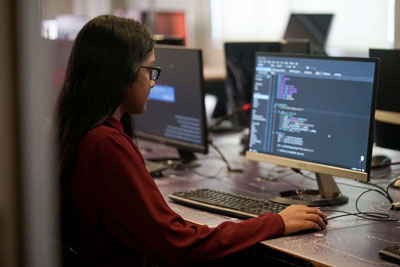 Young Innovators programme

STEMUp's Coder Dojo is a different delivery model where studentsare given an open, free and unstructured setting where they can follow their own interests, meet like-minded people and develop self-directed learning habits with the support of champions and mentors of STEMUp and develop 21st century skills by building creative projects of their own choice using digital technology.

Machine Learning & Artificial Intelligence components have been added, as there is a high probability of being no field left untouched by Machine Learning and Artificial Intelligence in the future. All of which makes it very important to ensure the youth who will be stepping into the job market and leading the future digital world are well versed in these fields.

The session will cover Scratch, Microbitand Arduino concepts which give students a foundation into programming. Additionally, it will also provide youngsters with the fundamentals of Artificial Intelligence, Machine Learning – the concept and applications, deep learning, neural networks, natural language processing, chat bot agents etc.

Those interested in pursuing these fields will be presented with opportunities and pathways they could take once done with their school education through the AI Academy.

The program is to kick off on the 16th of May and will be conducted online to ensure covid-19 doesn't disrupt new learning opportunities! To sign up and register for this free program visitwww.aiacademy.lk/young-innovators or drop a note to
info@aiacademy.lk or give a call to +94 77 200 5522