Pay-cut donation: PB's personal plea
View(s):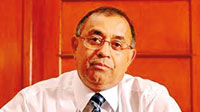 Punchi Banda Jayasundera, when he was Secretary to the Treasury, was once regarded as the financial brains behind President Mahinda Rajapaksa's government from 2000 to 2015. PB as he is fondly called, was most sought-after during times when a budget is presented in Parliament.
For five months now, he has been Secretary to the President. This week, he appears to have opened a Pandora's box. This is by addressing a "private appeal" to state sector employees to forego to the state their monthly salary for May. This was sent on May 5 through the Prime Minister's Secretary, Cabinet Secretary, Secretaries of Ministries, Provincial Council and Local Government Secretaries, the University Grants Commission Chairman, all Vice Chancellors, heads of departments, corporations, and other state officials.
Here is a translated and edited text of the letter in English. The four page letter was written in Sinhala and widely circulated.
"……… It is commendable that the Health Secretary, DG Health and his staff, IGP, the Chief of Defence Staff, armed forces, PHI's and other officials have played a major role in educating the public, carrying out quarantine work, treating patients and controlling the COVID-19 situation.
"The district and divisional secretaries and other state officials and those in the economic centres have been playing a major role in distributing agriculture produce from farmers to the people during the curfew period. It is also praiseworthy how Grama Sevakas, Samurdhi officials, and others have taken measures to distribute the Rs 5,000 allowance by the government to the poor families. The COVID-19 has shown us the economic lesson that the private sector cannot perform the duties of the state sector and that the state sector has given the leadership.
"The state sector which faced adverse situations during floods, landslides and the tsunami has been able to overcome the setbacks from COVID-19 and keep the numbers affected low. I am writing to you not in the position that I am holding but with the experienced gained and with the need to develop the service and production sector and a strong economy overcoming poverty and natural disasters.
"The state revenue as well as foreign income has been dropping over the years with the international trade, exports and tourism sector dropping. Though the current crisis is for few months we should continue to honour our debts though local debt could be managed.  The other sectors should be managed while absorbing this pressure.
"The basic requirements of food, electricity, water and fuel need to be supplied and I believe that the state sector will be able to manage this situation.
"The government requires Rs 100 billion per month to pay state sector salaries and allowances.  We can reduce the budget deficit by reducing the expenses for May if the salary for a month is donated to the Widows and Orphans Pension Scheme by those in the state sector, corporations, statutory bodies, the Central Bank, insurance companies who do not pay taxes to the government.  It will help to reduce the pressure on debt management. This could be considered a social responsibility project from the state sector.  I believe this could be done.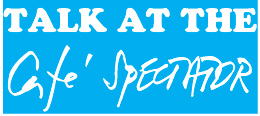 "Like the loans and donations from overseas we also need to display our local strength. For this, I have informed my officers to donate my salary for May to the Widows and Orphans scheme. I will encourage others in the Presidential Secretariat to do so. I believe you could also encourage your staff to do so.
"Some may not be able to donate a month's salary. Part of the months' salary, a week's salary or day's salary may be donated.  Currently no expenses are being incurred for transport, shopping, and other expenses.
"In the ancient days, our temples were built with similar donations.  You may be able to strengthen the state sector which has gained honour and given leadership. Therefore, I am appealing to donate your salary for May or part of the salary."
There were protests including employees from the state sector.  One uncharitable name handed down to him in Sinhala, playing on his initials P referred to as Padi or pay and Bagey or half Jayasundera.
The letter also drew an angry response from Sunil Handunetti, former MP who was Chairman of the Committee on Public Enterprises (COPE). He said in a recorded interview on television: "Presidential Secretary P.B Jayasundara had issued a letter by using a letter head of the Presidential secretariat to make a personal request. He is making a personal request to government employees calling them to donate their salaries for May for the programme on eradicating corona.
"Can the Presidential Secretary make personal requests to state sector? Apart from that, copies of the letter have been sent to the Attorney General and the Auditor General. If we make any personal request, we will not send copies of that to the Attorney General and the Auditor General."
---
Mangala explains instances where President is authorised to draw from Consolidated Fund
Former Finance Minister Mangala Samaraweera is continuing his verbal duel with Presidential Secretary P.B. Jayasundera.
This time, in a letter, he has challenged "the President and the Government to explain and prove the constitutional authority they possess to authorise and incur public expenditure from April 30, 2020, until the date on which a new Parliament is summoned to meet consequent to the Parliamentary General Election."
He has said, "However, under Article 150 (4) of the Constitution, the President is authorised to issue and spend from the Consolidated Fund for expenditure incurred in holding a General Election.
Except for the above and the provisions of Article 150 (3), there is no other provision in the Constitution that allows the President to exercise his authority to withdraw and spend funds from the Consolidated Fund for public services."
---
Deshapriya holds Ratnapura conference to discuss elections
Election Commission Chairman Mahinda Deshapriya was on a visit to Ratnapura this week.
He held a conference at the White House resort with Deputy Commissioner (Kandy) Namal Thalangama, Acting Deputy Commissioner (Kurunegala) Dilip Nilantha de Silva, Acting Deputy Commissioner (Ratnapura)  Suranga Ambagahatenne, Assistant Commissioner (Moneragala) Indika Pathirana, and Assistant Commissioner (Kegalle) Sajith Welgama.
One participant said a wide range of subjects including the impending parliamentary elections were discussed.
---
Govt.'s e-learning move in a muddle
As the government finds ways of addressing issues caused by the outbreak of the COVId-19 pandemic, the Education Ministry has come out with a solution to provide lessons via social media forums or by accessing designated websites.
The directive has caused a range of problems with some of the children finding it difficult to gain access to lessons in the absence of a laptop or due to the non-availability of smartphones.
In one such case, a principal in the estate sector had received instructions that not only the students should complete their work, but also the teachers were expected to send a feedback to the zonal education office.
"Most students or their parents do not have smart phones in the estate sector or access to computers. Besides that, some of my teachers too have basic phones used just to call up some person or receive a message", the Principal said.
Even not so far away from Colombo parents were complaining.
One child had received 65 pages as a WhatsApp message.
"It is not possible to go through all these pages on a phone for a small child," a parent said.
All solutions provided may not be feasible it seems.
---
High demand for liquor: Lockdown black-market prices soar
With the order to close liquor shops even in areas where curfew is lifted there has been a high demand not only for illicit liquor but also for the registered brands that are sold illegally.
But in some instances, people have fallen prey to duplicates.
In one such incident in Jaffna this week, a person working for an insurance firm was offered a bottle of locally well-known arrack brand at the exorbitant price of Rs 3,500.
The seller who approached the buyer near Jaffna town persuaded him to buy three bottles at Rs 10,500 claiming that the deal should be completed soon before the police could arrive.
---
Plain tea in  Arrack bottle
An insurance agent in Jaffna thought that the ongoing Covid-19 pandemic notwithstanding, it was a time to throw a party to his clients.
One night, they were invited and the bottles of what was believed to be good Arrack were opened. It is only then that the insurance man discovered that it was pure plain tea with a good appearance that was in the bottle.
This was one instance where he did not have "any cover." He could not go to the Police to complain since it was purchased in the black market.