They are young and they want to make a difference
By Ruqyyaha Deane
These 20-year-olds have banded together to help the less fortunate in these days of COVID-19
View(s):

Although their smiles were hidden by masks, you could see the joy in their eyes as families fromMagammanareceived dry ration packs from the Morven Trust Foundation last month.
In this time of crisis, Sri Lankans have once again rallied together with people donating what they can to those in need, distributing rations, providing relief funds and more. One such group isSadhan Jayasuriya, his sisters Nawasha and Pevindi Jayasuriya, Mariam Mahmud, MahikaPanditha and Ramitha Hettiarachchi who make up the Morven Trust Foundation.
A team of twenty-year-olds who hope to make a difference in the world; they believe in change for the better.
Sadhanwho is studying at the Hult Business International School in the United States tells the Sunday Times why he felt moved to createthis foundation.
"Ever since I was small, my family has always supported people who need help; my parents always tell us that we are very fortunate to be living the life we are now and shouldn't take that for granted," he says. Setting up a foundation that would represent the charity work his family already does would expand their avenues to help more people, he felt.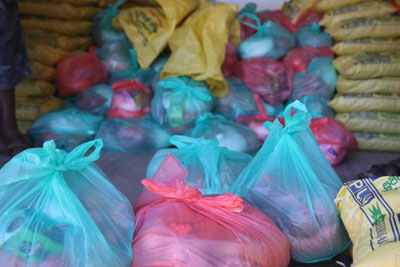 Not surprisingly he was joined by close friends who have families that share the same values when it comes to supporting people in need.
"This is not only in the case of the coronavirus, but it should be part of our lifestyles,"Sadhan adds.
The Foundation believes the involvement of the youth is absolutely necessary, because when they come together a huge impact can be made.
While they were too young to understand the civil war that raged in the country, the tsunami that devastated thousands and other such crises; these 20-year-olds realise that we are all facing a common enemy and need to band together and help each other.
For them, no matter how big or small the contribution, every act of kindness, compassion and generosity counts for something in someone's life. The toughest of situations offers the biggest opportunities, they feel.
For their first project, they distributed 1000 dry ration packages consisting of 5kg of rice, 1kg dhal, onions, potatoes, sugar, 500g of spices, 400g of salt, 250g of dry fish and 100g of tea in Magammana.
"We first got the names of the families who have been hit hardest as a result of this pandemic, and then distributed a unique single token to those families a few days before the event. That is how we were able to manage the people who arrived as they had to show the token to pass through the very helpful police force," Sadhan explains.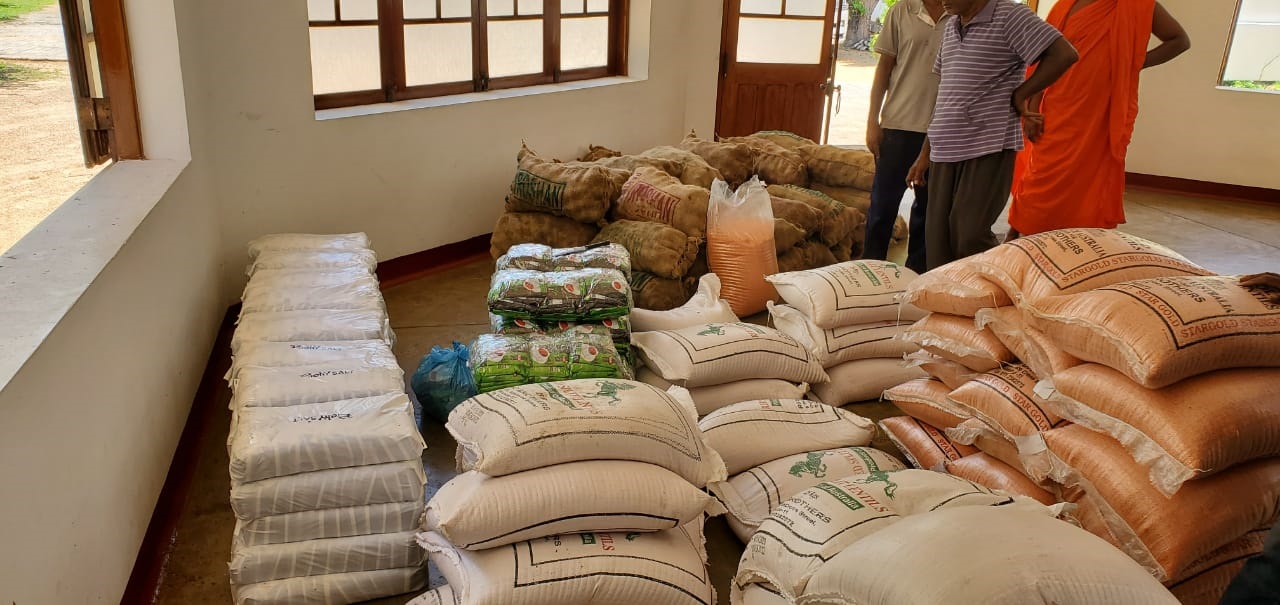 Proper health precautions were taken by wearing of masks and maintaining a distance from each other.
It was a humbling experience, Sadhan tells us, to meet and speak to a few of those the foundation had helped.
"We want to focus until the end of the year on helping those who are affected by this pandemic. People are suffering and we plan on organizing several more distributions of dry ration packs," Sadhan says.
As the foundation grows, the team hopes to look at other issues that need help or change such as supporting elders' homes, providing equipment for the Cancer Hospital and organizing friendly interactions with the little patients there, helping construct schools in the poorest regions, providing school supplies for kids who can't afford it, campaigns to create awareness about abuse etc.
These may seem big dreams but for these young people when it comes to helping people in need, the sky is the limit.
You can check out the handle @morven.trust.foundation on Instagram and Facebook to find out more.