Delving into the iPhone SE 2020
By Mahesh De Andrado
View(s):
Let's face it. The moment someone says the words "Apple" or "iPhone", the first thing you think of is how expensive they are. And that's for good reason. While Apple doesn't pump out as many phone models as say Samsung or Huawei does, the phones they do launch on almost a yearly basis are most often flagship tier. This means they boast the best of the best in terms of hardware and software specifications. Simultaneously, this also means that these devices are by no means cheap, starting off at approximately USD $1,000. But, what if I told you that Apple has an iPhone that costs just USD $399 and that phone is probably the fastest phone in that price range? Well, say Hello to the iPhone SE 2020.
The iPhone what now?
If you're not familiar with it, the original iPhone SE came out in 2016. At the time, it offered almost all the specs of the then current iPhone 6s, but for a somewhat cheaper price. It was essentially an iPhone 5s with the A9 processor and camera that was on the iPhone 6S. The display too was cutdown from 750*1334 on the 6s to 640*1136 on the SE. Because both devices had the same chip for both processing and graphics, performance was nearly identical.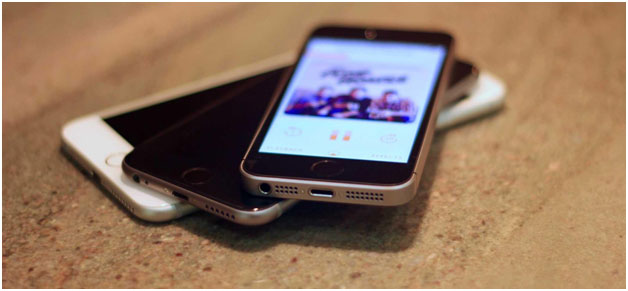 The original iPhone SE was launched in 2016 (Image Credits: Six Colors)
Fast forward to 2020 and while companies such as Oneplus are pushing out US $1,000 flagships, Apple has done a turnabout and launched the iPhone SE 2020. Visually, you might say it looks a lot like an iPhone 8 and you're not wrong. In fact, the iPhone SE 2020 is pretty much a souped up version of the iPhone 8. So what exactly makes it such a compelling buy? Remember, it's a budget device after all. But that doesn't mean that Apple skimped out on the features either..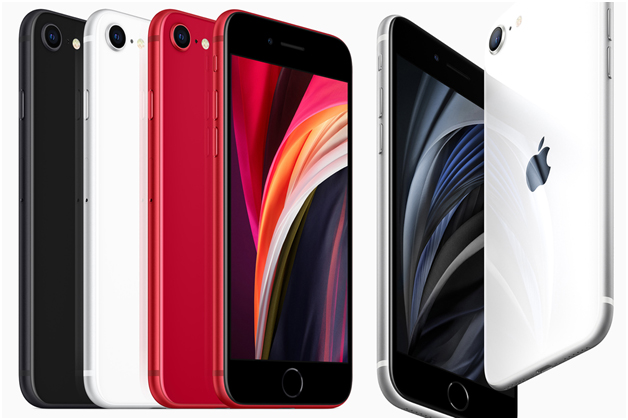 The iPhone SE 2020: Looks like an iPhone 8 but packs a punch like an iPhone 11 Pro Max (Image Credits: Macworld)
For starters, it packs the same A13 Bionic chip that is seen in Apple's flagship iPhone 11 Pro and Pro Max. This means that in terms of sheer processing, the iPhone SE 2020 can compete with Apple's flagship devices and can pretty much trade blows with Qualcomm's Snapdragon 865 chip and perhaps even Huawei's Kirin 990 chip. The body of the SE 2020 is a combination of glass in the front and back coupled with an aluminum frame. You get a pair of stereo speakers, but no 3.5mm headphone jack. To compensate, you get a pair of wired earpods that you can connect to the SE 2020 via Apple's proprietary lightning connector  In terms of display, the SE 2020 packs a 4.7" 750*1337 resolution Retina IPS LCD display. For storage, you're looking at upto 256GB of internal storage and 3GB of RAM across the board. Given how optimized iOS has become, 3GB is more than sufficient to get you through the day.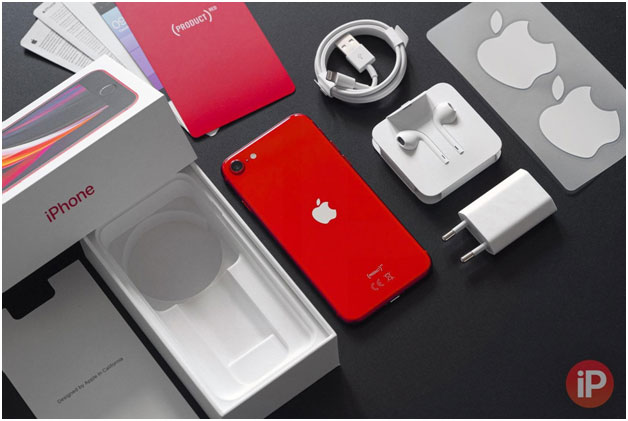 The packaging of the iPhone SE 2020: It gives you everything you
need to get started (Image Credits: engnews24h)
Speaking of getting you through the day, the SE 2020 also packs a 1821mAh battery. While almost half the capacity of the iPhone 11 Pro, the SE should be able to last you the average work day. Apple includes a 5W charging brick in the packaging. The SE 2020 supports fast charging 18W, but unfortunately, you will have to purchase the charging brick and power cable separately if you want to make use of fast charging. Speaking of fast charging, Apple claims 50% charge in under 30 minutes. But given the size of the battery, that doesn't really seem like much. If you want to delve into wireless charging, the SE 2020 also supports Qi wireless charging as well.
In terms of cameras, the iPhone SE 2020 packs a single 12MP lens with an aperture of f1.8. It also consists of phase detection autofocus (PDAF) and also has optical image stabilization. Using the processing of the A13 Bionic chip, the SE 2020 is also able to capture portrait photos despite only having a single lens. But rather than taking advantage of sub-pixel calculations as seen on Google Pixel devices, Apple is making the A13 Bionic do all the machine learning heavy lifting to estimate depth of field. The A13 Bionic also enables features such as enhanced HDR and semantic rendering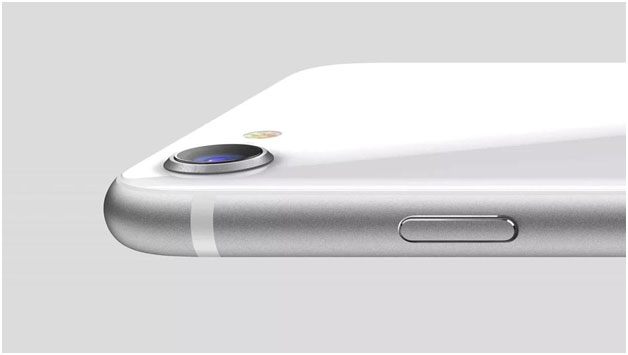 Despite a single lens setup, the iPhone SE 2020 is able to handle most of your photo and video needs, apart from night photography. (Image Credits: CNet)
While the camera on the SE 2020 shines bright during daytime photography, unfortunately, the same cannot be said for night time photos. For one thing, there's no Night mode, at all. So images taken at night are noisy and sometimes quite grainy too. As for video, the iPhone SE 2020 cuts no corners. Apple has been known for outstanding video quality in their devices and the SE 2020 does not disappoint. It supports upto 4K 60FPS video recording with both optical stabilization as well as software based stabilization meaning videos shot on the SE are almost identical to those shot on Apple's more flagship lineup.
The return of Touch ID
Making an appearance for the first time since 2017, the new iPhone SE 2020 also brings back TouchID. Yes, in a world full of face unlocks, having a fingerprint reader might seem redundant but with the majority of people wearing face masks to combat the threat of the COVDI19 pandemic, it's a breath of fresh air to be able to unlock your device with just your fingerprint rather than entering a PIN or drawing patterns.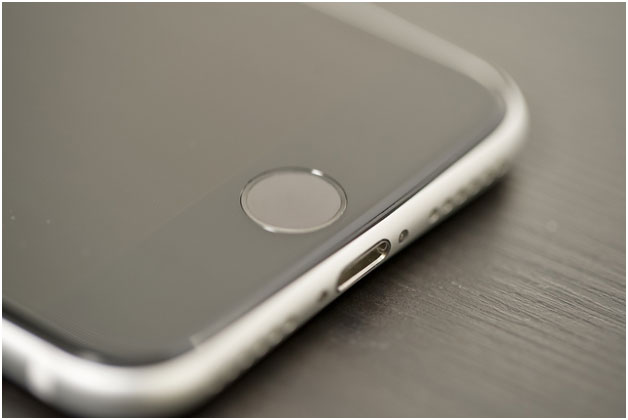 While it doesn't act as a physical button, the iPhone SE 2020 also brings
back TouchID with a fingerprint reader (Image Credits: Macworld)
In terms of cosmetic changes, as mentioned above, the SE 2020 looks a lot like the iPhone 8. In fact, teardowns of the iPhone SE 2020 have revealed that components such as the 12MP rear camera and 7MP front-facing camera can be swapped from an iPhone 8 and will function with all features intact on the SE 2020. In addition, the SE 2020 also brings Gigabit-class LTE with 2×2 MIMO and 802.11ax Wi‑Fi 6 with 2×2 MIMO + Bluetooth 5.0 + NFC. All of which are found in the iPhone 11. If you look at the back of the SE 2020, the only noticeable difference between that and the iPhone 8 is that the Apple logo has been moved
Fortunately or unfortunately, this also means that the design of the SE 2020 seems a tad dated for 2020. You get a whole heaping of thicc (pun intended) bezels on both the top and bottom of the device, which is in stark contrast to the design elements we're seeing with other flagship and even mid range devices. However, one should also understand that this design is precisely why Apple is able to launch the SE 2020 for just US $399.
Because most of these parts and components are returning from previous models, there's very little expenditure in terms of research and development. Further It also means that should your iPhone SE 2020 fail or get damaged, replacement parts won't be too difficult to come by. Yes, they will be a tad on the pricey side, but at least they'll be available. As for being expensive, well, when you join the Apple ecosystem, you better know what you're getting into.
Overall, the Apple gives pretty much all smartphones out there a run for their money with the SE 2020. The A13 Bionic chip can battle with the best of them and come out on top. It also means that the SE 2020 will be able to run the latest iOS updates for at least the next 3-4 years, maybe even more. In fact, there's nothing much that the iPhone SE 2020 can't do in comparison to flagship devices perhaps with the exception of night mode photography. And it does all this for just a third of the price of a flagship device. If you're an Apple user and you've been wanting to get an iPhone, the iPhone SE 2020 is an ideal option for you. If however, you're upgrading from something like an iPhone XR, then you'll see a marginal difference. On the other hand, if you've been using the original iPhone SE, 6 or even the 6s, you're definitely in for an improvement.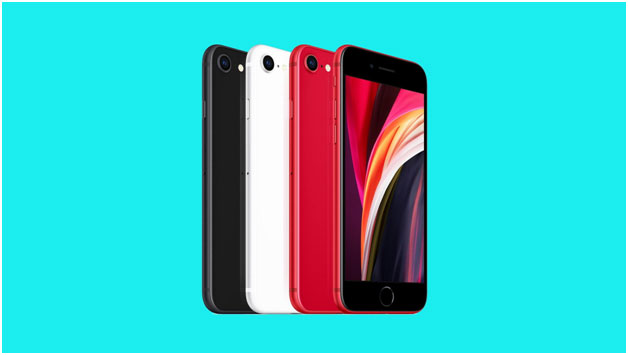 Is the iPhone SE 2020 worth it? If you're not in Sri Lanka. Most definitely (Image Credits: Wired)
On the other hand, while the prospect of bragging rights for a "iPhone at just US $399" does sound tempting, in Sri Lanka, that converts to roughly around LKR 76,623/-. You could however get someone to buy it in the US and then ship it to Sri Lanka if you're into that sort of thing, but then you also have to deal with unlocking it for Sri Lankan carriers and all that. So yes, while the iPhone SE 2020 is a brilliant device in almost all aspects, For Sri Lanka, it offers a conundrum for what exactly a mid ranged device should be priced at.