Debut Sinhala rock song from Salvage to liven up your lockdown days
By Joshua Surendraraj
View(s):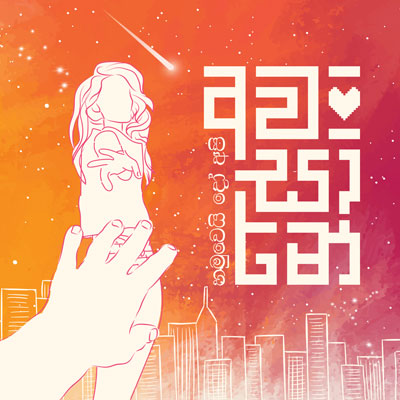 Although there are plans to ease the curfew restrictions tomorrow (May 4), given the situation in the country, staging a public concert this year still remains doubtful. But, for local Rock band 'Salvage', the mid-term goal is to stream their music and concerts online till it's safe to revert to normal.
Just prior to the lockdown, the band had already recorded their debut Sinhala rock song 'Hamuwei Do ApiAwasane?'The curfew put plans for the music video on hold. However, salvaging the situation, they released the audio track on Youtube last Friday, April 24.
It's been a decade since the band was christened "Salvage", Chrisantha de Silva (CC), the band's popular vocalist tells us in an online interview, recalling the time they staged a concert in a friend's backyard.  Their journey has not been easy, as any band producing original music in Sri Lanka would find. But it's been definitely worth it.
With several concerts and seven original singles to their name, Salvage have made a name for themselves in the local industry. However, the band had noticed a niche that no one was filling in terms of Sinhala rock'n roll.
The plan to release a Sinhala song had been in the works for a couple of years and they wanted to create something special.
'Hamuwei Do ApiAwasane?' is different to the band's previous releases, because it is also an expansion of their sound. Having put a lot of hard work into its production they reflect that it proved to be an interesting learning curve.
In terms of the lyrics itself, the song is an interpretative take on a person questioning fate and if anyone is in controlof their life. CC, who came up with the words, adds that it also has a romantic twist, ending with the title 'Hamuveyi Do ApiAwasaney ?' Will we meet in the end?
Salvage has always loved performing live. In fact anyone amongst their audience would testify to their electrifying presence on stage. Back in 2012 they had a hiatus, only to return in 2015 with a concert aptly titled 'Still Rolling'. Since then, the band has been through several lineup changes with only CC and guitaristsSajanaBupathi and ShalindaHalpe remaining from the original band.
Now with amazing talent in drummer/ percussionist  ManujaKodikara, bassist Shevanka Fernando and Rukshan Aponso on the keyboard, CC strongly believes this is their most versatile lineup yet. And this leads to some interesting sounds which their audience would no doubt experience in the new single and in the releases to come.
Although there aren't any plans for a new album just yet, Salvage will still be periodically releasing new original singles and compilations. They also have plans to conduct home recordings of their renowned tracks, in a series called the "StayAtHome" sessions.
The curfew has also given them ample time to work on their individual skills and Salvage looks to come back strong. As soon as they can responsibly record post- curfew, the band will also be releasing the music video to 'Hamuveyi Do ApiAwasaney?'
You can access 'Hamuveyi Do ApiAwasaney ?' and also check out their other songs on their Youtube channel at – http://www.sundaytimes.lk/200503/
Their music can also be streamed on:http://www.sundaytimes.lk/200503/