Deshapriya spells out plans to cope with pandemic-hit polls
View(s):

The facemask he wore covered his pepper and salt beard. Yet, Mahinda Deshapriya who marks his 65th birthday next month, is an embodiment of seriousness, humour, and a stentorian roar – perhaps elements that have made him a successful polls chief.

Yet, the scourge of the Covid-19 pandemic, amidst which he has to conduct the impending parliamentary election, is taking a toll on him. As chairman of the Election Commission, he declared elections on April 25, but called it off through a notification on March 21. That day, he did not give another date, raising queries from some sections in the political spectrum. On April 20, he declared another date – June 20 and has embarked on preparations.

An interview with the Sunday Times this week had its own humorous moments. The theme – he said a few times – was not to hurt anyone in the Commission through what he says. That the caution was triggered by his verbal brushes with colleague, Professor Rajan Hoole, is no secret.

Mr Deshapriya used examples from classics to describe a situation where a person had complained he had no transport. Three persons from different areas were walking in a desert. They were worn out when they arrived at a village. One said "Ozun," the other "Angur" and the third "Inab." The first was Parsi, the second Turkish and the third Arabic. All said they were hungry and wanted to eat something.

Like those three, Mr Deshapriya said, the Commission wishes are the same. "We have different paths, but the goal is one," he said. This, he said, is why we do not fight with each other. I spoke about the vehicle because that is not my responsibility.

In terms of a circular from the President's Secretary, other than the members of the Commission to Investigate Bribery or Corruption, only an official vehicle is assigned to the Chairman. He said, "others are getting a travelling allowance of around Rs 5,000. " If a person lives 400 kilometres away from Colombo, this allowance is doubled," he said.

Without naming who sought a vehicle, he added "All our Commission members, if they cannot drive a vehicle, or if one is not in working order, a vehicle is provided for them to travel to the airport. "Everyone thinks it is the responsibility of the Chairman to provide vehicles," he lamented.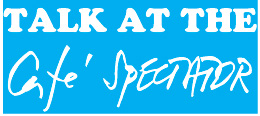 The conversation turned to the recently held parliamentary elections in South Korea. "Thirty percent cast their votes in advance. Hence, it is not a burden on election day," he said.
With a preference vote system, Mr Deshapriya said, that the count has to be taken. This time, we have to maintain a one metre distance. How do we issue postal votes? How do we issue ballot papers? How do we conduct election classes? We have to think of all these issues, he said.
Mr Deshapriya added: "We have about 1,500 voters going through a polling booth. In some places it is about 1,800. This is about 200 votes every hour. A minimum of three voters will come every minute. For instance, in Ampara, the parties and independent groups can send 108 polling agents. Supposing 20 parties send their agents, there will be 40 of them. We will have a discussion with political parties to sort out many issues."
Polls chief loses email password

The snag meant that Election Commission Chairman Mahinda Deshapriya was not receiving his e-mail messages.
Needless to say, that the "Inbox" is regularly full of matters relating to the impending parliamentary elections.
The reason – it turned out that he has lost his password. Officials have still not been able to find it.
---
Bandas' tryst with diplomacy
Dr Hastings Banda, a former Prime Minister and later President of Malawi (1964-1994), did not have a Sri Lankan ancestry despite his last name –BANDA. Nor has the current President of the 193-member UN General Assembly who has a variation of BANDA in his double-barreled last name: Tijjani Muhammad-Bande, described as a diplomat, academic and political scientist from Nigeria.
But still, the name BANDA, and variations of it, remained prominent in both UN and Sri Lankan diplomatic circles in a bygone era. Dr Palitha TB Kohona, Sri Lanka's former Permanent Representative and Chief of the UN Treaty Section, had TIKIRI BANDA as his middle names. So did Bernard AB Goonetilleke, a former acting Permanent Representative of Sri Lanka to the UN who was ANTON BANDARA.
Jayantha CB Dhanapala, a former UN Under-Secretary-General for Disarmament Affairs and one-time Sri Lanka's Ambassador to the US, was a CUDA BANDARA. And then there was the late HKJR BANDARA, a senior diplomat at the Sri Lanka Mission to the UN, and later our Ambassador in Egypt and Indonesia and High Commissioner in Australia.
And it begs the question: What prompts BANDAs and BANDARAs to go places in Sri Lankan diplomacy?
Meanwhile, Lebanon's current Permanent Representative to the UN does not have a Sri Lankan ancestry either even though her last name sounds like a shopkeeper from a remote village in Kuliyapitiya or Pelmadulla: Dr. Amal MUDALLALI, a former Senior Scholar at the Woodrow Wilson Center in Washington DC.
Perhaps in Arab circles, her last name is pronounced as MUDALL- ALI. SLT gets its wires crossed
Thousands of Sri Lankans, confined to their homes for more than 50 days now, are finding it difficult to pay their telephones, water, electricity and other bills.
Contrary to the position taken up by the Government, the Sri Lanka Telecom in Nugegoda is calling its customers and telling them "pay up or have your line disconnected."
A recipient who faces the threat of his land line disconnected is a decorated armed forces commander. He told the SLT caller "if you are in such a hurry, tell me where to pay. Otherwise come with your receipt book and collect the money from my home."