Being a 'good digital citizen' in these lockdown days and beyond
By Anoushka Jayasuriya
View(s):
At a time where the country's online presence has increased exponentially, the topic of digital citizenship is more relevant than ever.
The National Christian Evangelical Alliance of Sri Lanka (NCEASL) addresses this need with the Digital Citizenship Toolkit and Comic Book, launched earlier this month. These online resources elaborate on what it means to be a 'good digital citizen'.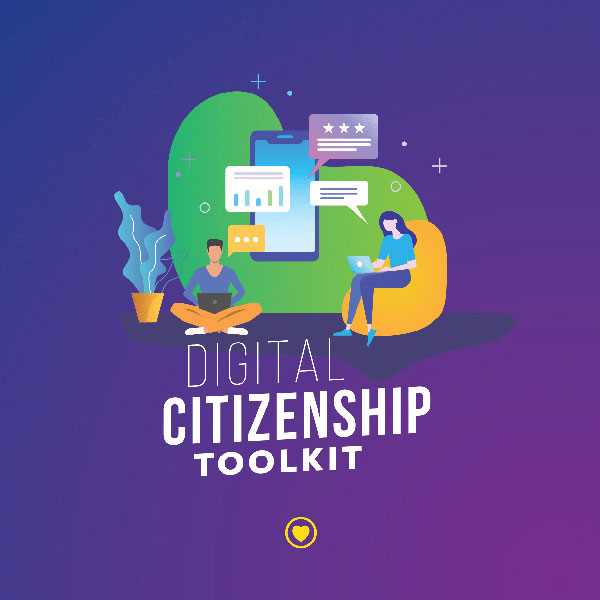 "In the recent past we saw a lot of youth being involved in online hate speech and a lot of fake news – even cyber crime has become an issue where we saw youth as victims as well as perpetrators," said Director for Legal and Advocacy of the NCEASL, Yamini Ravindran. "Looking at the surge of behaviour online, especially where youth are susceptible to these issues, we thought this was a timely initiative as there is no collective toolkit addressing digital citizenship which has a very Sri Lankan context to it."
Each toolkit comprises a comic book covering the areas of digital rights, digital responsibility, digital safety, digital wellbeing, digital literacy and digital activism. While these publications are primarily targeted at Sri Lankan youth, they were also developed with a simple and easy to understand layout that would appeal to readers of any demographic.
The toolkit aims to keep people informed of how to remain safe and secure while working, studying and ordering things online. It addresses common online issues and provides insight on varying areas such as how to exchange information in a way that ensures you and your device remain protected, how our physical and psychological health can be affected by the regular use of digital technology, avoiding and mitigating the spread of false information as well as how to be ethical and responsible online.
Sinhala and Tamil versions have been developed and will soon be available online, Legal and Advocacy Coordinator of the Religious Liberty and Social Justice Commission, Shalomi Daniel said.
The core group responsible for drafting the toolkit comprised Nalaka Gunawardene, Sharanya Sekaram, Amalini De Sayrah, Poornima Meegammana and Benislos Thushan while the NCEASL coordinating team comprised Yamini Ravindran, Mike Gabriel, Shalomi Daniel and Akshina Palihawadanawith the support and guidance of General Secretary of the NCEASL Godfrey Yogaraja.
Conceptualized last year, Yamini highlighted that their aim was far more than simply introducing a toolkit. "We wanted this to be a process of building something with the community."
Steps were first taken to discuss the content with different youth stakeholders, from different regions and districts to receive their input. "Following this, we developed a curriculum and presented it to them for review. We also opened it for public review for any recommendations and feedback and incorporated all of those into the final toolkit. We wanted to create awareness as 'one Sri Lanka'- that we all get together and unite, start respecting each other and valuing each other for who we are and take a collective action towards ethical behaviour online," Yamini said.
In the next phase of the initiative, they hope to be able to reach the youth not just through online avenues, but also more direct ways such as incorporating the content into the Sri Lankan high school curriculum.
The Digital Citizenship Toolkit and Comic book is available for viewing and free download through the website minormatters.org, and can be accessed through the following link – http://www.sundaytimes.lk/200426/