SLIIT Graduates geared with necessary skills to contribute to Sri Lankan economy during life after COVID-19
View(s):

In the past few months, COVID 19 has become the common enemy for humans across the world, and dealing with its impact on everyday life has become crucial. In Sri Lanka too, the prevailing situation presented a new set of challenges for all sectors and segments of communities.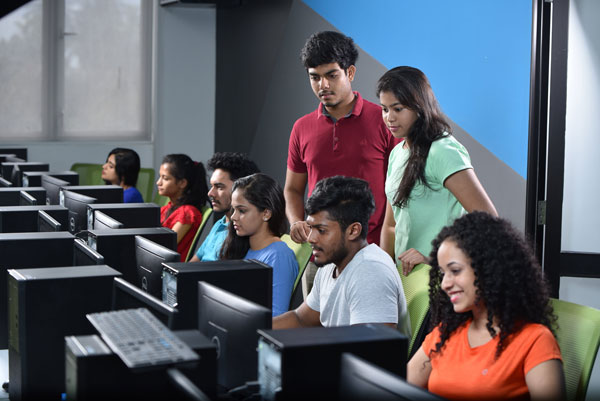 During curfew and lockdown periods, accessibility of daily essentials, medicine and healthcare services, financial services and other transactions have posed challenges for most citizens.
However, as every dark cloud has a silver lining, there lies a great opportunity for information technology and ecommerce to flourish and placed at the forefront for both businesses and consumers.
In the past few weeks, the nation has witnessed how many businesses quickly moved to online platform models partnering delivery logistics providers. Especially, Retail, Banking and Education too can benefit greatly from opportunities arising through e-commerce technology.
As such, there will be tremendous opportunities for those with knowledge and skills to design, develop and maintain e-commerce platforms for existing and new businesses. Moreover, hybrid skill sets in both IT and business management will be critical in laying out new e-commerce business models.
Specialists in the areas of Information Technologies, Data Sciences, Software Engineering, Computer networks, Information Systems, Business and Systems Analysis, Multimedia and Cyber security will also be of great demand in the post-Coronavirus pandemic era, not only in Sri Lanka but also in the global market.
SLIIT, as the nation's non-state degree awarding institute is poised to train the next generation of talent necessary to solve global challenges in health, wellness, computing, and engineering and to meet the needs generated as a result of the COVID-19 crisis aftermath.
All programmes at SLIIT are introduced and based on applied education targeting the prevailing job market. Additionally, SLIIT's focused academic approach ensures a strong emphasis on practical exposure and experience. SLIIT's on-going relationship with business and industrial sectors has enabled the institute to become the first choice for intern recruitment and industrial training opportunities among the private sector.
The institute's state-of-the-art facilities provide students a unique learning experience that enables them to reach their maximum potential and succeed in the global arena.
SLIIT's Faculty of Computing continues to contribute significantly to national IT industry. During the past 20 years it has produced more that 60% of the total IT work force of the country offering students a broad range of degree programmes, SLIIT Computing students have direct access and knowledge of E-commerce and advances in technology.
Additionally, the faculty also provides seven degree specialisations such as Information Technology, Software Engineering, Computer Systems and Network Engineering, Information Systems Engineering, Interactive Media and Cyber Security. A recent addition to SLIIT's Faculty of Computing portfolio has been its new Data Science programme. Other programmes in the pipeline include Computer Science and Computer System Engineering.
This rich portfolio will prepare students for a wide range of careers in academia, research and development, industry, and government labs and in industries ranging from health to engineering to data science, as well as advanced graduate work.
"Our programmes underscore our commitment to provide the expertise required to boost and sustain the needs of tomorrow's workforce. Especially when the world and our nation is faced by an unprecedented situation such as COVID-19, we understand the importance of preparing our students for careers where they can create innovative computing solutions, solve problems in engineering, scientific and technical consulting, insurance, biotech and life sciences, artificial intelligence, data science, and other emerging fields to support communities and humanity," noted Prof. Chandimal Jayawardena, Dean, Faculty of Computing, SLIIT.