Achieve your Higher Education dream during Covid-19
View(s):

Is your university dream halted due to the recent COVID-19 pandemic? Some of the pioneering universities located in Russia offers Sri Lankan students guaranteed secure admission in awake of COVID-19 pandemic.

ANC Future Center the pioneers and the market leader in student placements to leading universities abroad, ANC Future Center is the leading direct placement centre for students in Sri Lanka and determined to encourage and inculcate higher education among students.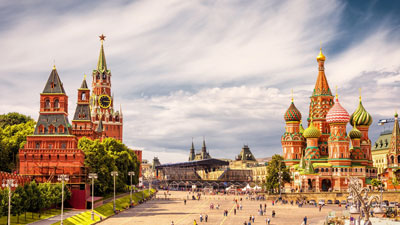 During this challenging time we are ever so ready to assist you with any of your questions related to applying to a university to helping you gain the best results and much more. Our team of counsellors and medical professionals are available online through www.medicalplacemets.org or contact Dr.Harry Prasad – 0777 30 10 80 for more information.
Studying in Russia is a popular choice for international students with a wide variety of interests. International students in Russia receives a high quality education in a culturally diverse environment. Russia possesses one of the best mass-education systems in the world, and has a long-standing tradition of high-quality education. One of the biggest draws for international students studying in Russia is the price of tuition. Tuition in Russia is affordable with high quality education.
I.M. SECHENOV FIRST MOSCOW STATE MEDICAL UNIVERSITY (SLMC RECOGNIZED)
Founded in 1758, First Moscow State Medical University is the first and oldest medical school in Russia with more than 200 years of Excellence. More than 2,500 academic staff members at 12 faculties provide training in Medicine, Pharmacy, Dentistry, Public Health, Biotechnology, etc. for more than 14,000 undergraduate students and more than 15,000 specialists at postgraduate level. University facility includes 69 buildings for studies, 19 teaching hospitals with over 3,000 beds, 7 university research institutes and 5 research centers of the Russian Academy of Medical Sciences (RAMS), more than 30 laboratories, and the biggest medical library in Europe provide an excellent environment for education, scientific progress and high quality healthcare. Based on the QS World University Ranking by subject of Medicine, First Moscow is ranked amongst the best 451-500 universities in the world.
Programme & Duration
Doctor of Medicine (MD) – 06 years
PIROGOV RUSSIAN NATIONAL RESEARCH MEDICAL UNIVERSITY (SLMC RECOGNIZED)
Pirogov Russian National Research Medical University is one of the oldest and leading universities in Russia and is a well reputed university all over the world. The university offers the following programs for study: General Medicine, Medical Biochemistry, Medical Biophysics, Medical Cybernetics, Clinical Psychology, Social Work, Dentistry and
Pharmacy. More than 2000 lecturers working in 115 departments offer lectures, seminars and
practical laboratory sessions in the sciences in more than 250 courses. University has an established network of the biggest Moscow state clinical hospitals which service hundreds of thousands people with various pathologies. University will provide students with optimal conditions for efficient studying at PRNRMU.
Programme & Duration
Doctor of Medicine (MD) – 06 years
PEOPLES' FRIENDSHIP UNIVERSITY (RUDN) (SLMC RECOGNIZED)
Peoples' Friendship University of Russia was established in the year 1960, is one of
the state's leading higher educational institutions of Russia. The university is equipped with multi facilities. The teaching staff consist of 2800 lecturers and professors. The Moscow campus facilitates 2000 students, 800 of them are international students from more than 155 countries, and student associations are organized by country and region. The academic year is divided in to 2 terms of 20 weeks. The first semester commences in September and the second semester in February. Students have vacations for two weeks in January and Six weeks from July to August. The campus consists of 13 blocks. Student hostels accommodate over 7000 students and graduate students. Offering double and triple room facilities including communal public services cost, water and electricity, furniture, cooking and washing facilities.
Programme & Duration
Doctor of Medicine (MD) – 06 years
MOSCOW AVIATION INSTITUTE
Moscow Aviation Institute founded in 1930 is one of several major engineering higher educational establishments in Moscow. Since its inception MAI has been spearheading advances in aerospace technology both within Russia and worldwide.
The university laid emphasis on applied science and engineering, specific to demands of the aerospace industry. The university has to its merit more than 160,000 specialists, 250 chief designers in the Aerospace Industry. 50 Academicians of the Russian Academy of Sciences, 22 cosmonauts, 100 test pilots and 60 Olympic champions in different sports. Currently, MAI is the only university in Russia, which provides highly qualified personnel for the entire aerospace product life cycle from system design to implementation of the cutting edge technologies in production, testing, utilization and aircraft recycling. MAI is a leading institute for higher education, where thorough theoretical knowledge is combined with various practical skills. More than 120 laboratories, 3 student design offices, 3 specialized resource centers, an experimental-design factory, and an aerodrome are available for students.
Programmes & Duration
Bachelor's Degree – 4 Years
Master's Degree – 2 Years
Aircraft Engineering
Spacecraft Engineering
Control Systems and Computer Science Engineering
Propulsion Engineering
ONLINE ADMISSION IS NOW OPEN
Apply Now to enroll into one of the most sort after universities in Russia. Guaranteed admission for the next intake. We ensure your health & safety is our utmost priority during this time.
For more information, Our team of counsellors and medical professionals are available online through www.medicalplacemets.org or contact Dr.Harry Prasad – 0777 30 10 80