Nallur woman's corona husband tale backfires
View(s):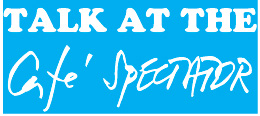 The coronavirus outbreak forces people to make some difficult choices to ensure their safety, and sometimes to avoid troubles, too.
One such incident happened in Nallur, Jaffna on Wednesday, when an insurance company agent visited a residence to collect the monthly installment.
The wife of the policy holder told the representative that her husband was suffering from mild symptoms of the coronavirus and he had gone to hospital. She came out with this story, thinking that the insurance agent would not trouble them during these difficult times. But the story backfired.
Within minutes, the local Public Health Inspector (PHI) arrived at the house with police and military officers, following a tip off from the insurance agent. This created a tense situation in the area.
Soon the wife's yarn was exposed. She admitted she had to come out with the story as they were going through financial difficulties.
Later, officials informed local finance institutions and leasing companies to adhere to government regulations on loan relief and not to visit houses to collect payments.
---
Covid battle in north: SLAF carries out blood donation campaign
Amidst efforts to prevent the spread of Covid-19, Sri Lanka Air Force personnel carried out another good deed in the north.
The SLAF's Regiment Training School in Vanni conducted a blood donation campaign on Thursday at the Station Hospital in collaboration with the blood bank of the Jaffna Teaching Hospital.
The campaign was organised in aid of the National Blood Transfusion Service to fulfil the increased demand for blood in the country due to the ongoing COVID-19 outbreak.
---
Sajith asks for WHO advice
Samagi Jana Balavegaya (SJB) leader Sajith Premadasa was interviewed by New Delhi-based Wion (World is One television).
The narrative, at one point, went like this. Commenting on the scourge of Covid-19, he declared that the World Health Organisation (WHO) "has to provide a prominent role giving us authentic advice…" Is there anything called non-authentic advice from the world health body?
On March 23, Mr. Premadasa prescribed Plaquenil to cure coronavirus. That drug, he said, was better than hydroxychloroquine. Later, he apologised for the blunder.
Mr. Premadasa should take his own advice before handing it down to the WHO, said an account in a social media outlet that gave details in a video clip.
---
In Covid-hit US tri-State area, Lankan docs offer free consultation
Dr. Iswara appointed as NYPD's Honorary Police Surgeon
Dr. Kadirawel Iswara, a Sri Lankan physician, who served as a Lt Colonel in the US Army Reserves during the 1991 Operation Desert Storm in the Persian Gulf, has now been commissioned as an Honorary Police Surgeon with the New York Police Department (NYPD) which currently faces one of its biggest crises battling the deadly coronavirus.
Operation Desert Storm was the codename of the combat phase of the Gulf War in which the United States-led coalition comprising 35 nations launched a war against Iraq over the invasion of Kuwait. Dr Iswara was attached to the 82nd Airborne Division in Fort Bragg, North Carolina.
Currently, he is an Attending Gastroenterologist at the Maimonides Medical Center, Division of Gastroenterology, in Brooklyn, New York.
A total of 2,232 NYPD officers have been diagnosed with COVID19, and 24 have died (compared with more than 200,000 positive cases in New York State with 11,500 deaths). The total strength of uniformed police officers is over 36,000.
Meanwhile, eight Sri Lankan physicians, all members of the Sri Lanka Medical Association of North America (SLMANA), have offered their services and advice–gratis–to the Sri Lankan expatriate community.
The eight doctors are: Wije Kottahachchi MD Pediatrics, Rohan Perera MD Cardiology, Trikante Rajapaksa MD Gastroenterology, Ramona Rajapakse MD Gastroenterology, Takshan DeAlwis MD Psychiatry, Aruna Milinda Seneviratne MD Orthopedic Surgery, Darshi Sunderam MD Endocrinology and Gnana Sunderam MD Pulmonology/ Critical Care.
In a message to the expatriate community, Sri Lanka's Permanent Mission has alerted the Sri Lankan community in the tri State area of New York, New Jersey and Connecticut that members of SLMANA have generously volunteered to provide medical advice to the community during the prevailing COVID-19 pandemic.
"We appreciate this kind and generous gesture by members of the SLMANA towards the Sri Lankan community during these trying times," said Ambassador Kshenuka Senewiratne, Sri Lanka's Permanent Representative to the United Nations.
---
Candidate tags Polls chief on Facebook; gets quick response
Election Commission Chairman Mahinda Deshapriya has long been a savvy operator of social media, with Facebook being his preferred medium.
Mr Deshapriya has also used the medium to address various concerns expressed by people regarding elections. On Friday, he reached out to Oshala Herath, a UNP candidate contesting the upcoming parliamentary elections from the Colombo district.
Mr Herath had earlier written a letter to EC chairman requesting him to authorise the issuing of a curfew pass for him to travel within the Colombo district for essential work related to the election. Knowing perhaps that Mr Deshapriya was a regular Facebook user, Mr Herath also posted the letter on FB, tagging the EC Chairman.
Mr Deshapriya responded promptly, informing the candidate that he would inform the IGP about the issues raised in his letter. He said the EC would send each district's candidates' lists to the respective DIGs on Monday and they would be able to apply for curfew passes.
One commentator noted that the response over social media was even quicker than both writing a physical letter or an email.
---
Ex-DIG cries foul over Cardinal's meeting with senior police officer
A onetime DIG who retired after serving last at Kegalle range was furious that Cardinal Malcolm Ranjith had a meeting with a serving senior officer of the same rank.
After a release of photographs about the meeting, he shot off a strong letter to the prelate protesting over the meeting. He said that the religious leader should not have given him an audience.
The reason – he alleged that the officer in question, now holding a powerful position, was one of those who received advance warnings of last year's Easter Sunday attack but had not acted.