Staying positive while practising social distancing
By Ruqyyaha Deane and Joshua Surendraraj
View(s):
Being forced to stay at home,  despite its inviting nature will eventually start getting to you after a while. The novelty of binge watching a TV series you never had the time to enjoy or catching up on the latest blockbusters, slowly begins to lose its charm. This week we spoke to a few individuals who gave us an insight into some activities they've been focusing on at home in an attempt to stay positive.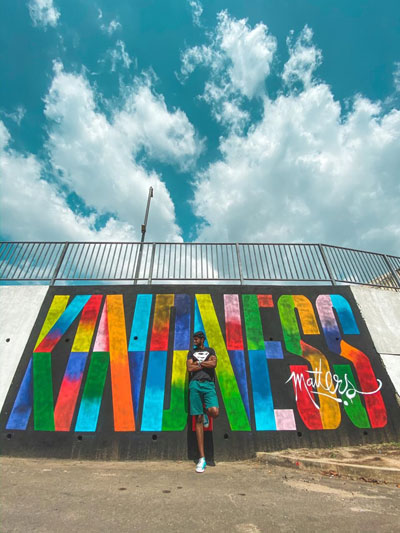 Sharan Velauthan, an instagram personality, TedX speaker and founder of Cosplay Cleanup Global felt miserable at the thought of not having the physical comfort of people around him. And he realized that he might not be the only one feeling this way. So he reached out to his friends and came up with the idea of 'Going live for Kindness'.
Taking advantage of the Instagram's feature of going live to your followers, Sharan has been collaborating with other social media personalities, such as Shenelle Rodrigo, Gaia Kodithuwakku, Kapila Rasnayakam,Ornella Gunesekere, Minesh D, Amandha Amarasekera and more,since March 17, where they all spread the message of kindness to those who watch them.
"There are enough people out there spreading news, but sometimes too much of the same thing can be quite daunting so I was just like why don't we just chat about the importance of spreading kindness and have a good chat and spend time together."
Together, they conduct insightful conversations about various topics such as mental health, inspirational stories, funny anecdotes and personal advice. Sharan hopes more people will want to come on and talk about themselves, to make it a talk show of sorts that will help people out there.
Making the most of a bad situation and trying to learn things such as new skills, learning to play a musical instrument etc would be ideal during a curfew. As Romesh Dodangoda puts it, "anything to keep the mind occupied is good!"
Romesh, who is a Sri Lankan recorder/ mixer based in the United kingdom explains the internet is a powerful tool in these times for those who have access to it.  "There's a world of learning online. Hopefully by doing that, people can come out of this with some new skills under their belt which they can utilise going forward." However, if you feel the pressure to be productive, Romesh finds that there's nothing wrong with doing very little and having some quiet time.
Aside from his day job of producing and mixing, Romesh also runs an online audio community Control Room for producers, mixers and anyone who has an interest in the field. And now that he finds more time on his hands, he's putting the work into articles about recording that are helpful for learning, Q&As with big producers, discussions on production and mixing techniques etc.
"I'm really impressed with how all our members have been so supportive of one another during this time," he shares adding that he hopes this will help people take some time out of the world and have some fun whilst learning at the same time.
"We're all in this together really so we just have to be supportive to one another as much as possible and we'll come out of this as a stronger people."
People lead busy lives in the world today and Eshan Denipitiya feels this is nature's way of hitting the pause button. "I've realized that life has slowed down and I think the silver lining for those at home is that they get to spend time with their loved ones," he shares.
As a music artist, Eshan is happy to have more time to work on his craft and get creative. Aside from this he also  realized that artists have the responsibility to bring  joy and comfort into people's lives.
So Eshan, a talented pianist himself  turned to his instagram page for several song requests. "I saw most of our local artists doing live sessions and doing their part as well. Which was really nice and encouraging to see," he adds.
Like most adversities, Eshan believes this too shall pass. And while we do our part to help our country he feels we could use this time to reconnect and reflect on how we live our lives everyday – "Working together, acting responsibly and spreading positivity."