Seasonal patriotism for political opportunities
View(s):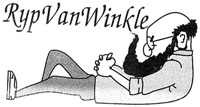 My dear Shavendra,
I thought of writing to you when I heard that Uncle Sam has imposed a travel ban on you and your family from travelling to their country. Apparently, this is on the basis of there being allegations against you about what you did during the final stages of the Eelam war more than ten years ago.
Although we don't know yet what your thoughts are on this matter, the reaction to this declaration has been two-fold: some are rushing to hail you as a patriot who was instrumental in winning the war. Others are equally quick to praise Uncle Sam for their decision and are virtually asking for more.
It is interesting that this announcement should be made now. It has been more than a decade since the war was over and you have held numerous responsible positions since then. Why, you even served in New York as one of our representatives to the United Nations- and no one bothered to complain then!
It is also not as if these allegations have suddenly been proven beyond reasonable doubt. Despite many efforts by many people to prove these accusations over the past decade, they still remain allegations. However, Uncle Sam calls them 'credible allegations' and have slapped this ban on you.
Well, if 'credible allegations' are enough to punish someone, then there is someone with a heap of 'credible allegations' against them: Uncle Donald who is the ultimate boss in Uncle Sam's land. The list of allegations against him is long and lurid, but no one has punished him yet, have they?
Besides, Uncle Sam lecturing us on alleged war crimes is a bit rich isn't it, coming from a country which, just to give one example, raided and bombed Iraq on the pretext of searching for weapons of mass destruction? The only weapon of mass destruction there turned out to be their own military!
Anyway, Shavendra, the other issue that I wanted to caution you about is those who are rushing to defend you. I hope you understand that defending you because you were defending your country against terrorism is separate from defending you to masquerade as a patriot for political advantage.
Some who are beating their breasts over your plight are quite clearly engaging in the latter. They know that an election is around the corner and what better way to win some votes than to howl about your plight and talk about the travails our 'ranaviruvo' or war heroes are subjected to, by Uncle Sam?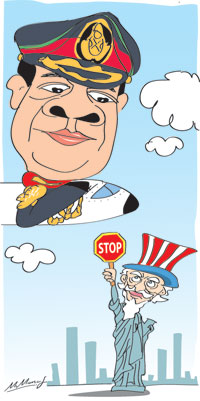 You must remember that the people who are now complaining about what Uncle Sam has done to you and issuing statements condemning it are those who jailed the biggest 'ranaviruva' of them all, the then General who is now a Field Marshall, stripped him of his rank and deprived him of his pension!
We know that people in Paradise have short memories but even they should be able to remember that not so long ago, the Field Marshall was given the same treatment that you got- denying him a visa to enter Uncle Sam's land. Those who are shouting about you now weren't heard shouting at that time!
This week we even heard the young leader of the new 'balavegaya', the young man who lost at the recent big race, condemn the decision against you and pledge his support for you. Well, for several years both he and his party maintained a deafening silence. Why has he suddenly woken up now?
This is why, Shavendra, you must realise that most of those who support you do so not necessarily because they believe in protecting 'ranaviruvo' or because they believe in you. They do so because of the political advantage they can get, what with a general election on the cards in a few weeks.
Please don't get me wrong. It is not that we do not appreciate what you- or any of the other armed forces personnel- did during the war. It is because of all of you that we are free from terrorism today. The entire nation owes you a deep debt of gratitude for that- and Uncle Sam can't tell us otherwise.
The ongoing events in Geneva is a good example that those who don't agree with how the war ended will never be satisfied, not appreciating that peace has dawned on our nation now. If they had their way, the war would still be raging and thousands more would be dead but they don't see it that way.
Keeping that in mind, we also hope you are aware that some of those who claim to be taking the fight to Uncle Sam were citizens of that land until not so long ago. Others still remain citizens. You needn't worry as long as you recognise that they are all playing to the gallery. We wish you well, Shavendra.
Yours truly,
Punchi Putha
PS- Everyone trying to embrace you now is a bit like Pavithra embracing that lady with the Corona virus: they do it only because they know it will make them look good in the eyes of the public, knowing very well that if there was half a hint of trouble, they would be the first to discard you!