Thurstan look for repeat, Isipathana seek revenge
By M. Shamil Amit
57th Thurstan - Isipathana Big Match
View(s):
It's big match fever again as the clash between traditional rivals Thurstan College and Isipathana College will usher the 2020 version of the big match clashes with their 57th 'Battle of the Brothers' encounter scheduled to be played on February 28 and 29 at the SSC grounds from 9.30am each day.
However this time out the encounter is going to be an interesting tussle due to the fact that Thurstan who came out victorious last year will be looking for a repeat while Isipathana will be seeking to avenge that defeat whilst having not been able to win since 1999 under the leadership of Krishantha Jayawardena.
Looking back at the performances of the two teams this season, they have undergone fluctuating fortunes and the two sides have been unable to remain unbeaten.
Thurstan will be led by Jayavihan Mahavithana who has been the mainstay in their batting department having scored 613 runs inclusive of three half tons and a lot of responsibility lies on him to steer the side from the front.
Skipper Jayavihan has in his ranks players in the calibre of seasoned campaigner Yohan Liyanage (503 runs), Ranesh Silva (421), Avishka Kaushalya (350), Bawantha Jayasinghe (332) and Samith Nandinu (245), the only centurion of the side to bolster their scoreboard.
The Thurstan bowling lies in their spinners spearheaded by left arm spinner Punthila Samanthakumara who has been their top wicket-taker with 64 scalps which includes six five-wicket hauls. To support him will be three right arm spinners in Yohan Liyanage (46), Dhananja Silva (20), Vihash Thiwanka (19) and pacies Bawantha Jayasinghe and Avishka Kaushalya.
Isipathana is led by wicket keeper of the side Leshan Amarasinghe who is one of the two batsmen to have accumulated over 700 runs inclusive of two tons and two half tons.
Leshan will be banking on Ravindu Ratnayake, the other batsman to go past the 700 runs, who has under his belt two tons and four half tons along with Thevin Dickwella (513) and Savindu Uthsara (487) to keep the scoreboard moving.
Isipathana's bowling will revolve around four bowlers in spinners Savindu Uthsara (40) who is their top wicket-taker and Sithuka Gunawardena and pacies Yasiru Kasthuriarachchi and Dinath Dissanayake who all will have to combine effectively to curtail the Thurstan batting.
 History 
The encounter was inaugurated in 1964 and was played on a matting wicket at the Municipality ground or Nomads grounds, where presently the Nelum Pokuna Theatre is located. The game ended in a draw. The encounter is played for the Blackham Wijewardena Memorial Trophy. Before the encounter settled in at its present venue – the SSC – in 2002, the two teams met at Colts, Health grounds, CCC, R. Premadasa ICS and P. Sara Oval from time to time.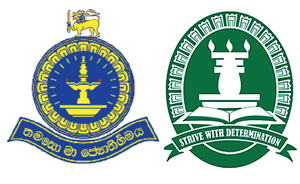 What they say
Thurstan
We will be under pressure and our supporters will no doubt be seeking a win from us this time too and we look forward to achieving that feat," Thurstan skipper Jayavihan Mahavithana.
Isipathana
We are ready to put our best foot forward and our batsmen have been in top form in the latter part of the season and I am confident as we have a side who could turn the tables this time," Isipathana skipper Leshan Amarasinghe.
Teams
Thurstan
Jayavihan Mahawithana (Captain), Binara Ranatunga (vice captain), Bawantha Jayasinghe, Yohan Liyanage, Navindu Fernando, Dhananjaya Prasad, Prasanna Pushpakumara, Punthila Kumara, Thineth Prabudda, Vihanga Jayanama, Avishka Kaushalya, Ranesh Silva, Sanuth Nandinu, Hirudith Hemachandra, Nipun Kanchana, Vihas Thewmika
Officials:
Thamara Abeyratne (coach), Lesley Harischandra (MIC)
Isipathana
Leshan Amarasinghe (Captain), Dinath Dissanayake (vice captain), Thevindu Dickwella, Ravindu Rathnayake, Sathira Kamburawala, Mandeepa Gunasekara, Themiya Gunaratne, Savindu Uthsara, Sithuka Gunawardena, Saveen Dantha, Gagana Chalangana, Thivanka Kalruwan, Yasiru Kasthuriarachchi, Lomitha Ravindith, Thinula Liyanage, Lisula Veenath, Mulith Nevindu, Kavindu Amantha, Amman Taha, Isuru Sandamal
Officials:
Pasindu Liyanaarachchi (coach), Dilip Sri Vinoj (Asst. coach), E.M.S.R. de Saram (MIC)
Big Match tally
Played: 56
Drawn: 45
Not Played: 1
Won by Thurstan: 6
Won by Isipathana: 4
Big Match Records
Thurstan
Highest Score: 147 by Kasun Abeyratne in 2016
Best Bowling: 7 for 28 by Jayajeewa Karunaratne in 1992
Highest Total: 331 for 9 decl in 2012
Lowest Total: 83 all out in 1973
Highest Partnership: 172 (5th wicket) Buddhi Samarawickrama (67*) and Shehan Perera (107*) in 2006
Isipathana
Highest Score: 150n.o. by Saman Nishantha (on debut) in 2002
Best Bowling: 7 for 79 by K.L.S.K. Sirisena in 1967
Highest Total: 308 for 9 decl in 2005
Lowest Total: 56 all out in 1968
Highest Partnership: 139 (2nd wicket) Tharaka Waduge (90) and Dilan Anuradha (68) in 2005
Condition
Thurstan are the organisers this time and the encounter will be played with the two teams batting 60 overs which were introduced two years ago with aim of producing a positive result. This amendment proved to be a fitting one, as Thurstan managed to clinch a win after 27 years in 2019 by 10 wickets.
Prediction
Considering the playing conditions, records, strengths and weaknesses of both sides, Isipathana has a stronger side than Thurstan to come out as favourites. However an exciting draw has a higher potential in the 57th meeting of the two sides.