Can we expect something from our national cricketers in 2020?
View(s):

During the last two years our national cricketers have not done anything substantial to bring glory to our motherland. Changing coaches, changing captains and changing selectors have not brought any good results. Our team is going from bad to worse. That is what we see at present. So when can our national team come to the limelight in world cricket? That is the cry of all the fans in Sri Lanka. Our cricket board thinks that it will happen very soon. But they do not take the necessary measures to put our team on the map. Consequently, I propose the following ideas to help raise the standard of our cricket.

1. Honest and hard working people should hold responsibilities on the cricket board. They must be lovers of our country. If they work only for money and prestige then our cricket will never improve. Sincere men who will go all out to raise the standard of our cricket to a very high level have to hold responsible posts on the cricket board. Those who cannot do a good job should resign.

2. In every province there should be a cricket team with talented players. They should practice right through the year in their respective provinces under a qualified coach. After the Inter-Provincial Tournament the best, talented players should be brought to Colombo make a pool of about 30 players. They should continue training. The board can then make a team from this pool and give them exposure. Foreign teams can come to Sri Lanka and our young guys can make tours. This will help our guys to become experienced players. The national team can then be picked from this group.

3. Any new player joining the team should be given enough time to seal his place in the team. If a player is only given three of four matches then he will never improve. So, it is up to the selectors to give confidence to a new player. A player is brought to the national side because he is talented. However, do not expect him to perform miracles immediately! Selectors must give him sufficient time to build up his confidence.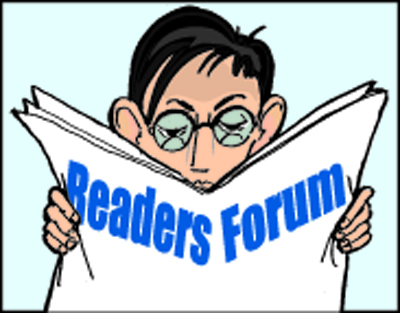 4. Most of our players are very talented. They are technically OK but they are mentally unfit to play this game. We have to address this issue very soon. If not, our cricket will never reach a very high standard. The board must seek help from qualified psychologists to remedy this situation.
5. Every now and then the cricket board and national players ought to have meetings. By so doing the board can ascertain the players' grievances. As a result, many of the players' problems could be solved and they will then give their best to their country and emerge with flying colours from any tournament. However, this does not mean that everything the players ask for has to be given to them!
6. Our first class domestic tournament should be limited to only eight teams. As well as this, the tournament should be played for four days. This will help our batsmen to learn the art of staying at the wicket and playing tedious innings. Bowlers too will learn to bowl for long spells. In that way players will improve their fundamentals and it will help them to play well in limited over games.
7. Without doubt this game should not be played for money. However, in today's world players are professionals. They should be paid substantial remunerations and it should be paid on time. If the players are not paid on time their morale will go down and they will not perform according to their talents. If the board fails to deal with this aspect then, naturally, our cricket will die.
8. No team can boast about winning if victory is achieved only on their own soil. A classy team should be able to dictate terms to any opponent, either at home or away. In order for that to happen a team must be trained. Our lads should practice on fast, bouncy pitches where it helps the swing bowling. If not, then when we tour another country our players become 'fish out of water'. There are cold countries in the world. So before Sri Lankan players make a tour to one such country they should go to Radella, Nuwara Eliya to practice. By doing so they can become accustomed to cold climate conditions prior to their tour abroad.
9. When a coach is selected he has to be given targets. When he takes charge of a team he must be told what is expected from him. A coach is paid a very high salary and so he has to bring glory to our country. However, he should not be expected to work wonders immediately! When the selectors select a pool of players the coach must be consulted. He should be given a free hand to select the final eleven, along with the captain of the team.
10. In today's world this game of cricket has become highly competitive. So our board has to go 'the extra mile' in order to discover the ways and means that will make our cricket team the best in the world. I have given enough ideas for our cricket board to implement. If men in authority do not take any action then our lads will continue to eat humble pie when they encounter teams from other countries. If our board members do not open their eyes it will be like fixing the last nail in the coffin of Sri Lanka cricket.
Rev. Bro. Nimal Gurusinghe F.S.C.