Fighting for the truth
Elizabeth Moir School presents 'An Enemy of the People'
View(s):
Written by Arthur Miller, and adapted from Henrik Ibsen's play, 'An Enemy of the People' is a widely acclaimed theatrical work that has seen many iterations on stage and screen, and served as the inspiration for dozens more. Written by Ibsen in 1882, the play continues to have immense relevance today, with its in depth look at the dilemma faced by anyone who holds fast to an unpopular truth.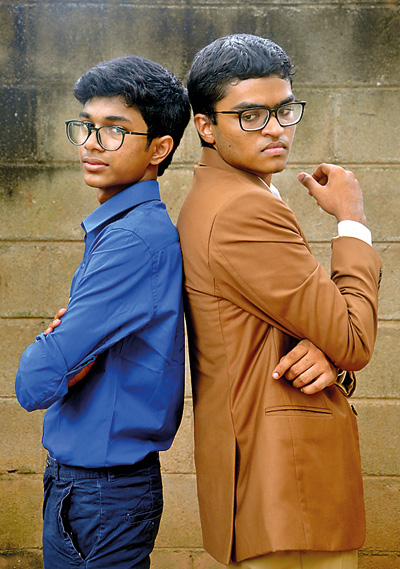 Keen proponents of the Arts, Elizabeth Moir School's latest foray counts as one of the most challenging works the school has taken on. Anushka Senanayake, who directs the production, said "I believe this is the first time that the school is presenting two productions within the same academic year and after our work on West Side Story, School Edition last term, I was convinced that we could continue to push the boundaries with the talented young actors. This is a play for our time; a time where information is so easily accessible, where the accuracy of facts is up for debate, where a wave of high profile whistle-blowers who have rallied against the system have impacted the global political and economic spheres, where the role of journalism and reporting is under scrutiny and where the idea of "truth" seems to be in question.  I continue to be inspired by these young performers who contribute so much to the interesting discussions we have about the themes and questions in the play and have enjoyed collaborating with them to bring this story to life."
Leeth Singhage will take on the role of Dr Thomas Stockmann. Speaking about the part Leeth said, "This is very different to anything I have done before. This is probably the most challenging role I have played because obviously he is much older than I am, and there is also the challenge of the time period of the play itself…I am particularly excited about a theatrical device that we are using for the play, I don't want to give away too much, but it is an exciting addition and I am really looking forward to that"
In the role of chief antagonist is Rivi Wijesekera who plays Peter Stockmann, the mayor of the town and brother of Thomas. "He is politically motivated, but since his term only lasts 4 years, his view point is extremely shortsighted. Despite the fact that Thomas is his brother, he just sees him as an obstacle, valuing his political motivations over his relationship with his brother," stating that a production like this was on his bucket list, Rivi said "Personally I have always been part of ensemble productions, so I have been waiting to do something smaller with just a few key characters… I feel like I am diving into something different!"
An Enemy of the People will be staged on March 6 and 7 at 7.30pm at The Stables, Park Street Mews.  Tickets are now available at the Elizabeth Moir Senior School, 4/20 Thalakotuwa Gardens, Colombo 5 (during office hours).