"Drama beyond the Classroom" by Somalatha Subasinghe Play House
View(s):

Lanka Children's and Youth Theatre Foundation (LCYTF) or popularly known as Somalatha Subasinghe Play House commences its latest programme, "Drama beyond the classroom" on March 5.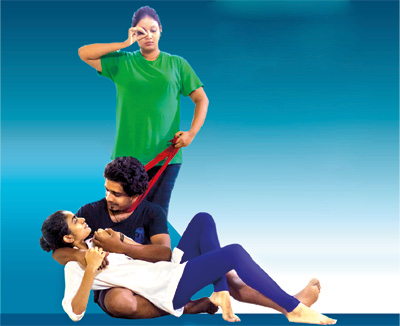 The programme is specially designed for grade seven to G.C.E. O/L eleven children who offer drama and theatre as a subject at school. The prime objective of the programme is to make drama and theatre learning an enjoyable experience for the participating children. All aspects of drama and theatre are presented to children in an easy-to-understand way so that their artistic taste, cheerfulness and playful sense of the child is enhanced.
The programme is based on meticulously crafted activities and they give the child the opportunity to experience the most important learning outcomes of drama and theatre such as sense of caring, world awareness, experience in human relationships and socio-cultural values, a sense of basic art forms and more importantly confidence and dignity.
This programme is conducted on Thursdays from 3.00 p.m. to 6.00 p.m. at Battramulla Lion's Club Activity Centre situated in Jayanthipura main road, Battaramulla. Dr. Chandana Aluthge, Mayura Perera and Nilanka Dahanayake who are well experienced children's theatre practitioners in
Sri Lanka are the chief resource persons of the programme.
The duration of the programme is twelve weeks and is offered twice a year in March and June. For details of the programme, please call T: 075 9858002, 011 2863306, visit, or www.playhousekotte.org, or FB/playhousekotte.org or e mail to info@playhousekotte.org