Applications open for Chokolaate Mother-Daughter Fashion Designer (MDFD) contest
View(s):

For more than a decade Sri Lanka's only teen magazine Chokolaate has created platforms for aspiring young designers to showcase their design acumen through the Mother-Daughter Fashion Designer Contest.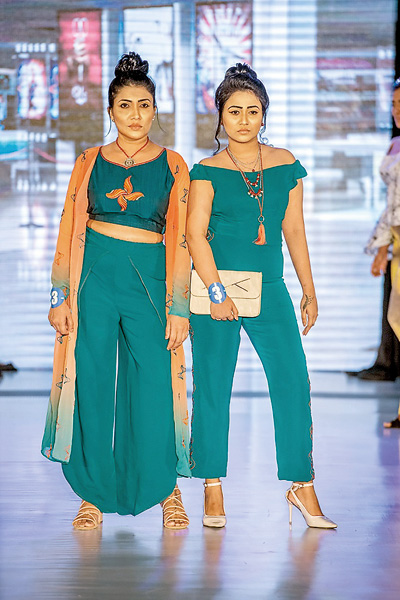 In its 11th consecutive year Chokolaate MDFD opens applications for all young design enthusiasts to create ensembles for a mother-daughter duo in the casual, sports and evening wear categories.
Applications are now online at www.chokolaate.net and must be submitted together with a sketch of a mother and daughter in one of the three categories (casual, sports or evening) on or before February 28, 2020. Thereafter the short-listed candidates will be interviewed by an expert panel from the fashion industry to select the finalists. This year's finale will be held in June.
The Most Popular Designer will receive a scholarship from Raffles Institute while the Best Mother-Daughter Model duo will receive gifts from Loaker distributed by Millers (Pvt Ltd).The Chokolaate Choice Award will be sponsored by Informatics Institute of Technology. Asian Academy of Commercial Studies and Singer Fashion Academy will also be partners for this year's event.  The winner of this year's MDFD will also receive a free air ticket.