YMBA Scholarships Awards for 75 A/L students and more than 500 undergrads
View(s):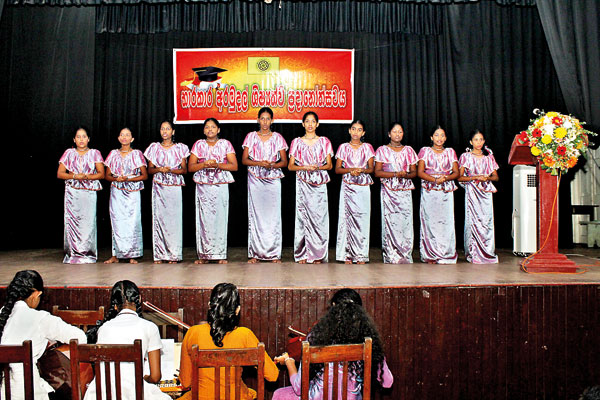 The 32nd Annual Scholarship Awards Ceremony organised by the Colombo YMBA recently concluded at the Colombo YMBA main hall.
The ceremony's Chief Guest was Colombo University Vice Chancellor Prof. Chandrika N. Wijeyarathne and the special Guest of Honour was 2000 Sydney Olympics Silver Medalist Deshabandu Susanthika Jayasinghe.
This year a record number of 516 undergraduates and 75 GCE A/L Students were awarded scholarships. The total amount of money allocated by the Colombo YMBA for this year's scholarship scheme was Rs 13.30 million.
The function was organised by the Colombo YMBA's President M. Ariyaratne, Trust Funds and Skills Development Committee Vice President & Branch Secretary Anura Serasingha and Hon. General Secretary Mahendra Jayasekara.
Undergraduates from the Sabaragamuwa, Peradeniya, Ruhuna, Rajarata, Wayamba, Uva-Wellassa, Eastern, Moratuwa, Jaffna, Colombo, Kelaniya, Sri Jayawardenapura and South Eastern state universities and the University of Visual and Performing Arts (UVPA) from lower income Samurdhi recipient families were some of the recipients of the scholarships.
Also, 75 GCE AL students, from schools near the Colombo YMBA in Borella and students of Kataragama Vidyalaya, Sella Kataragama Vidyalaya and Welioya Sampath Nuwara Jathikapasala were awarded scholarships after receiving recommendations from their school principals.
Most funding for the Scholarship Awards were received from the Colombo YMBA Trust Funds, from substantial donations by many distinguished people over many years.
Prof. Chandrika N. Wijerathne and Deshabandu Suanthika Jayasinghe, two people who have received notable awards for academics and sports respectively, addressed the Scholarship Award recipients. They spoke about the importance of working hard with dedication and commitment and cultivating good qualities to become worthy Sri Lankan citizens, at the same time.