Senior students' parents need to make sure their children do not rag first years, says Vice Chancellor
Peradeniya University Vice Chancellor says ragging is an act of human torture
View(s):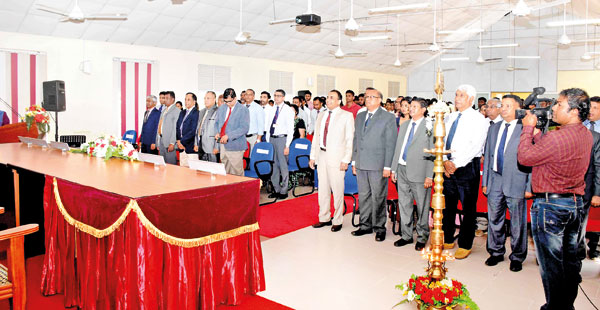 Senior students' parents should look into their children's activities to eradicate ragging.
Some people have argued that ragging in universities are acts of terrorism, said University of Peradeniya Vice Chancellor Professor Upul. B. Dissanayake, but he said he considered ragging an act of human torture.
Prof. Dissanayake addressed the new Faculty of Business Management undergraduates, who will be reading for their degree for the next three to four years. The Professor said 175 students had been accepted for this course, which is given an "A" grade by the University Grants Commission (UGC).
Addressing the undergraduates and their parents, the Vice Chancellor said the new undergraduates maybe thinking they will be ragged too. But, it is up to the parents of the senior students make sure their children do not rag the first years and it is a cycle that happens within the university every year, Prof. Dissanayake said.
"Therefore the parents should keep an eye on their children, as they did when they were school students, and look into their activities. It is only in this way that ragging can be eradicated," he added.
Prof. Dissanayake said these students are fortunate as applications for higher education in State Universities are selected carefully. He said it is up to these undergraduates to study well to receive their degrees, and be useful citizens of the country, in future.
"Get involved in the University societies and sports and keep away from indiscipline. Use the libraries and other academic facilities, they are for your use. But keep away from people who will negatively affect your character," Prof.  Dissanayake told the students.
Former Peradeniya University Vice Chancellor Emeritus Professor Kapila Gunasekera was the invited speaker of the ceremony, and Faculty of Managment Dean Dr. M. Alfred also addressed the new undergraduates.
- L.B.Senaratne