Northshore Campus appoints Prof Sisuru Sendanayake as Deputy Vice Chancellor
View(s):

With an ambitious plan to reach greater heights by strengthening its senior leadership team headed by its VC and CEO Prof Nalaka Jayakody, Northshore Campus, a leading higher education institute in the country with modern state-of-the-art infrastructure, recently appointed Professor Sisuru Sendanayake as its new Deputy Vice Chancellor.

Prof Sendanayake was previously the Director of Academic Programmes and Professor of Mechanical Engineering at the Sri Lanka Technological Campus (SLTC), a fully-owned subsidiary of Sri Lanka Telecom PLC. He was instrumental in introducing and establishing various degrees and departments, giving direction and leadership to over 30 study programmes.

He brings more than 27 years of experience in engineering, teaching and research of which over 10 years as a senior academic administrator. He established the first non-state sector faculty of engineering at South Asian Institute of Technology and Medicine (SAITM) and served as its Dean of the faculty of Engineering. He was also a Member of both the University Senate and Council, and had taken several subject modules in Mechanical, Manufacturing and Materials engineering disciplines.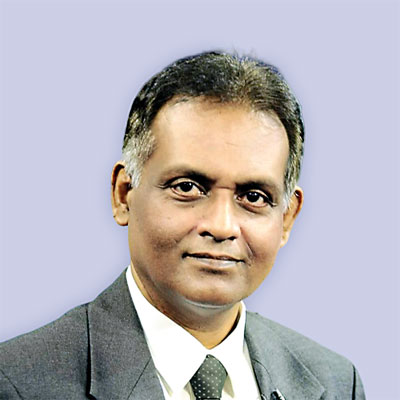 During his long tenure at SAITM, Prof Sendanayake initiated several partnerships with various prestigious universities such as Asian Institute of Technology in Thailand, RMIT University Australia, RMIT Vietnam International Campus, and Sheffield Hallam University in UK. He also contributed to its curriculum development approved by the Ministry of Higher Education. Prior to this, he was a visiting lecturer at the Department of Mechanical Engineering at University of Moratuwa.
He was given the leadership in initiating the International Research Symposium on Engineering Advancements (IRSEA) under SAITM for six consecutive years and was a contributing member in the SAITM Robotics Competition 2013-16, SAITM Robotics for School Programme 2015-16, SAITM Science Technology Engineering and Management (STEM) Programme 2016.
Prof Sendanayake has a wealth of experience in the engineering industry, having worked in senior positions at many reputed organizations with exposure towards photovoltaic (PV) pumping systems, solar-powered hot water systems, water treatments and filtration systems, fluid machinery, heat transfer among others.
He has commissioned and designed over 1000 solar power projects across Sri Lanka, India, Nepal and Maldives as the Engineering Operations Manager for Australia-based Solarhart Industries. Equipped with sound knowledge in mechanical and civil engineering, he has vastly contributed to numerous large scale construction projects in Sri Lanka in installing mechanical equipment.
Prof Sendanayake has a PhD from the University of Moratuwa including an MSc and BSc in Mechanical Engineering. His research publications have been featured in various renowned journals such as International Journal of Applied Engineering Research (IJAER), European Scientific Journal (ESJ), International Journal Of Science Research and Technology (IJSRT), Journal of Urban and Environmental Engineering (JUEE) to name a few.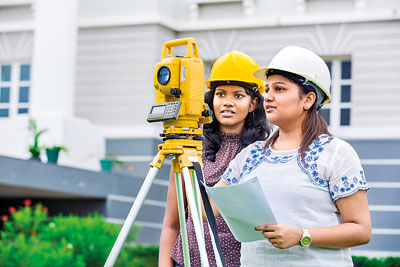 His research interest lies in the effect of climate change on solar electricity generation, rain water harvesting, and integrating such concepts as tools of sustainable development, and has presented many conference papers. He is also a resource person for Lanka Rain Water Harvesting Forum.
He is a Life Member of Sri Lanka Association for the Advancement of Science (SLAAS), Associate Member of Institution of Engineers Sri Lanka (IESL), and Member of the Editorial Board of International Journal of Engineering and Applied Sciences (IJEAS) and International Journal of Optimal Research in Science and Technology (IJORST).
Northshore Campus provides various programmes such as HNDs, undergraduate and postgraduate in the fields of Engineering, Business Management and IT, with its partnership with the University of the West of England (UWE) Bristol in UK and Scottish Qualifications Authority (SQA). Streams such as Tourism and Hospitality, Linguistics, Teacher Training and Education, LLB and Health Sciences are set to launch in near future.
For more information on Northshore Campus and its study programmes, please visit the campus at 141, Church Road, Colombo 15 to meet your personalized student counselor or simply log onto www.northshore.lk or call on 0115990000 or 0715500200.