IT Industry honours SLIIT's Dr. Windhya Rankothge as ICT Leader of the Year
View(s):

SLIIT's Senior Lecturer, Dr. Windhya Rankothge was honoured as the 'ICT Leader of the Year Award', in the Elite Awards: Female Category at the National CSSL ICT Awards 2019.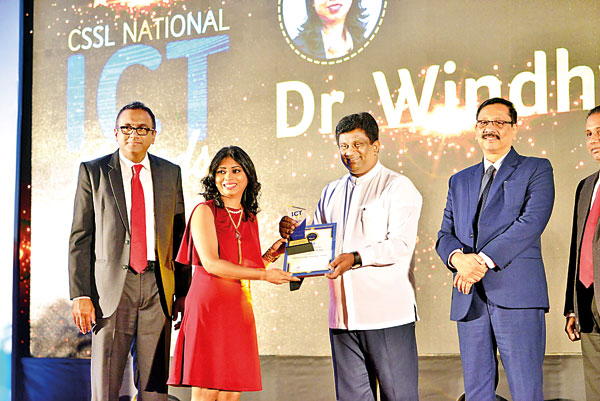 She is an alumnus of SLIIT and holds a BSc (Hons) in Information Technology, specialising in Computer Systems and Networks from the SLIIT (2008).
Dr. Windhya was presented the award in recognition of her outstanding commitment to the ICT industry through continuous career development and professional achievements, having risen to a senior ICT role, earning a reputation as an esteemed thought-leader and in appreciation of exemplary service to the ICT sector, through initiatives and efforts to foster and advance gender diversity outcomes.
Organised by the Computer Society of Sri Lanka (CSSL), notably she was the youngest recipient of the award. The CSSL is the premier organisation dedicated to promoting and improving professional standards in the Information and Communication Technology sector since 1976. The prestigious annual awards rewards the best and the finest of ICT Professionals. It also seeks to recognise and motivate those who have served the ICT industry in Sri Lanka.
Dr. Rankothge currently serves SLIIT as a Senior Lecturer (Higher Grade), the Faculty of Computing and also as the Programme Coordinator for the BSc (Hons) in Information Technology (Specializing in Computer Systems and Networks) Degree.
Her involvement in the Institute of Electrical and Electronics Engineers (IEEE) and IEEE Women in Engineering (WIE) Sri Lanka section has spearheaded awareness of women in engineering, inspiring participation, and remarkable career opportunities available to women in engineering and related industries.
Acknowledging her leadership, she was elected Secretary, lEEE Sri Lanka section for 2020. Previously she held the post of Chair for IEEE WIE Sri Lanka section 2019. Having represented Sri Lanka at the IEEE WIE International Leadership Summit 2019 in Beijing Dr. Rankothge was appointed as a global IEEE WIE member of the month for May 2019.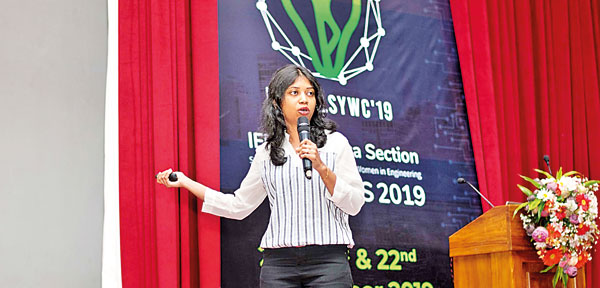 She has contributed to the local research community as the organising chair for many international conferences, such as IEEE Region 10 Humanitarian Technology Conference 2018 and the International Conference on Computer Science and Education 2018.
IEEE is the world's largest technical professional organization dedicated to advancing technology for the benefit of humanity with more than 421,000 IEEE members globally from 160 countries. IEEE Sri Lanka was formed on 2003, and since been growing and expanding at an accelerated pace, achieving immense success.
IEEE Women in Engineering (WIE) works to inspire, engage and advance women in engineering through over 800+ affinity groups and 20,000+ members worldwide. Officially inaugurated in July 2015, the IEEE WIE Sri Lanka Section strives to empowering female engagement in STEM (Science, Technology, Engineering and Math) fields.
Dr. Rankothge holds a PhD. in Information and Communication Technologies (2017) from the Universitat Pompeu Fabra, Barcelona, Spain, a MSc. in Computer Science, specialising in Network Engineering, from the University of Moratuwa, Sri Lanka (2012), a BSc (Hons) in Information Technology, specializing in Computer Systems and Networks from the Sri Lanka Institute of Information Technology, Sri Lanka (2008)
Her research and interest areas are Cloud computing and Resource Management, in addition to contributing to several publications, renowned journals and conferences.