Bristol Institute offers Internationally Acclaimed Foundation Programmes
View(s):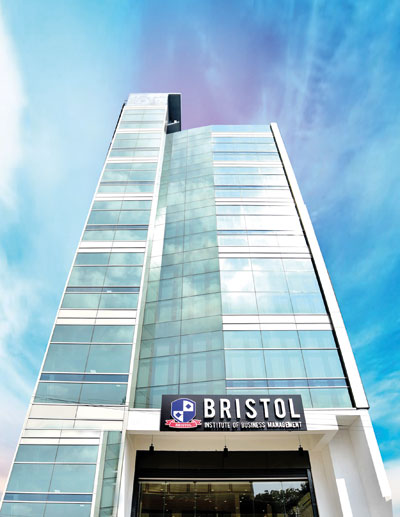 Celebrating a year of successfully educating students from across the corporate spectrum in Sri Lanka, the Bristol Institute of Business Management is now calling applications for the February intake of its Foundation Programmes in Business Management and Accounting & Finance.
In partnership with the University of the West of England, Bristol (UWE Bristol) – a highly acclaimed university in the United Kingdom ranking 28th in the Guardian League Table – Bristol Institute of Business Management is dedicated towards providing world class tertiary education in Sri Lanka. The institute aims to make education affordable to prospective students whilst upholding the strict standards of the university.
With a strong focus on finance and business management, the institute presently offers postgraduate and undergraduate programmes in Business Administration and Accounting & Finance awarded by UWE Bristol, as well as two university approved comprehensive foundation programmes.
Conveniently located at Walukarama Road, Colombo 03, Bristol Institute of Business Management offers a state-of-the-art learning environment which facilitates a vibrant and engaging student experience, with a packed academic and student activity calendar to ensure holistic learning inside and outside the classroom.
Targeting students who want to fast track their tertiary education after Ordinary Level Examinations and those who wish to enter into a business degree, the Foundation in Business Administration and Foundation in Accounting and Finance each last 8 months and also link students to the respective bachelor's degrees offered by UWE Bristol.
The Foundation in Business Administration comprises a comprehensive curriculum with core and specialisation modules covering essential business and managerial topics in addition to English, Math and research skills. Focussing more on the finance discipline, the Foundation in Accounting and Finance specialises in financial and managerial accounting whilst providing students with exposure to essential business acumen.
Both programmes offer a balanced learning of theoretical and practical aspects of business, while enriching students with critical thinking and research skills necessary for their bachelor's and master's degrees later on. Students are invited to question, engage and study about business, and be able to relate the knowledge attained in class to practical scenarios.
Adhering to standards set by UWE Bristol and guidelines imposed by Bristol Institute of Business Management, students are expected to commit to their studies, engage in extracurricular activities and develop good social and personal skills. Whilst academic expertise is highly prioritised at the institute, the Foundation Programmes, like all other courses offered, heavily emphasise on improving soft skills, leadership qualities, communication skills such as public speaking, and personality development.
Taught and mentored by a distinguished faculty of lecturers made up of PhD Holders, researchers, highly experienced professionals and industry experts, students are also exposed to foreign faculty from UWE Bristol who are brought down for specific modules. Further, the institute's Academic Department is dedicated to provide guidance to students and ensure that the learning experience is exceptional, fulfilling and reflects the standards of UWE Bristol.
"When a student registers with us for a programme, they also register with UWE Bristol and become internal students," says Chief Operating Officer M.J.M. Dilshad. "This ensures that they are able to enjoy university facilities and even complete a part of their course in the UK."
Dilshad emphasises on the no-compromise policy of Bristol Institute of Business Management when it comes to learning standards, student dedication and quality of education. "To learn at our institute is to commit as a student – there is a lot of effort to be put in and in return we ensure that students get world class knowledge delivered to the best standards by one of the most notable faculties in the Sri Lankan tertiary education sector," he avers.
While the Foundation Programmes are available on both weekends and weekdays, applications are now open for enrolment for the February intake.