One small gesture, a beacon of hope for the people
View(s):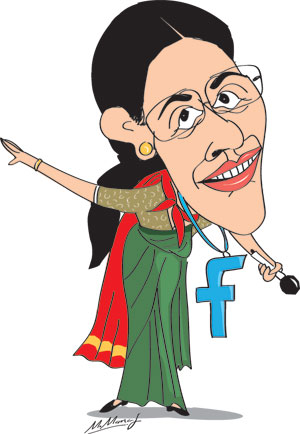 My dear Devanee,
I thought of writing to you because so many people are talking about you and praising you these days- even though no one had heard of you only a few weeks ago. All this was because you took the bold step of telling a local politician that no matter what people wanted done, it had to be within the law.
Of course, what you did was not merely right, it was praiseworthy. That is because you had the courage to do so while a group of people were trying to silence you by shouting you down while the rest, including a policeman, chose to sit there and do nothing, simply watching you in stony silence.
That incident would have been another episode where an official tried to make a politician see sense. The politician would have had his way and it would have been forgotten by all concerned- except that someone recorded the drama which then viral on social media, much to everyone's embarrassment.
That is when everyone started praising you and hailing you as a heroine of our times. That was for having the courage of your convictions to stand up for what was right and for not caving in to pressure, both from the howling people around you and the politician who seemed to be on their side.
No one grudges you that and you deserve all the accolades you are receiving. Still, we must pause to wonder why you are being hailed in this manner. After all, you were only doing your job and, in a sense, stating the obvious- that the law should be apply to everyone equally without fear or favour.
You didn't risk life or limb for the country or to save someone else. Your spirited argument lasted only a few minutes, so you didn't dedicate your entire life for the benefit of the nation. You didn't bring international honour or fame. Why, you didn't even win a cricket match for our country!
Why then are you being hailed as a heroine in this manner and why are thousands rallying behind you on social media? I agree with everything you said and did that day and congratulate you for your actions. However, I also feel it is the answer to this question that is even more important to all of us.
You are being hailed as a heroine because what you did that day is so unusual for our country. For years- perhaps for decades- we have been used to people saying 'yes, sir' to anything and everything that politicians tell us. Instead of the law being equal to everyone, their word had become the law.
Politicians used and abused the law to achieve their own ends. The law had become 'flexible' in their hands. Commanders of the army were sent to jail and Chief Justices were sacked on a whim by one lot. Corruption was rampant and no one even dared to speak in the way you did at that time.
The majority thought that lot was bad and replaced them with another set which promised 'Good Governance' but they fared no better. They staged a robbery of the biggest bank in broad daylight and struck deals with the previous lot, so that the corrupt on both sides were left unpunished.
The chap who was supposed to preside over Good Governance tried to bend the Constitution so that he could stay in the top job longer. He had to be chased out. His predecessor gladly accepted the 'illegal' job offered to him. The man who lost his job temporarily still acts in his party as if he still has the job.
While all this happened, the public could do little but watch with disgust. The few who dared to speak out were punished or hounded out of the country. This is why, what you did the other day- even if it was a relatively small gesture- stood out so much as a beacon of hope for our long-suffering people.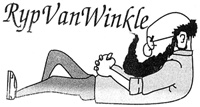 So, the fact that you are being hailed as a heroine for doing what you did is a reflection of how rotten our country was – and in many ways, still is. In a country which was governed properly, what you said would have been a mere statement of facts. Instead you are a heroine because of what we have become.
We still thank you, Devanee, for saying those words that day and for opening our eyes to the rot that has set in, in this 'Paradise'. Your struggle will succeed only if all of us can speak out in the way that you did- and resist politicians of all hues who try to maintain our country in the way it is now.
Yours truly,
Punchi Putha
PS- The latest we heard was that the area you fought to preserve the other day has suddenly erupted in a fire. It is such a co-incidence that this had to happen now, isn't it? They say that there is no smoke without a fire but in this instance, it seems as if there is no fire without a reason!