WPBA extends entries closing date
View(s):

The Western Province Badminton Association (WPBA) has decided to extend the closing date to receive entries for the 1st Classic Level 1 Ranking (Platinum) Championships 2020 till February 18 at 4.30 pm.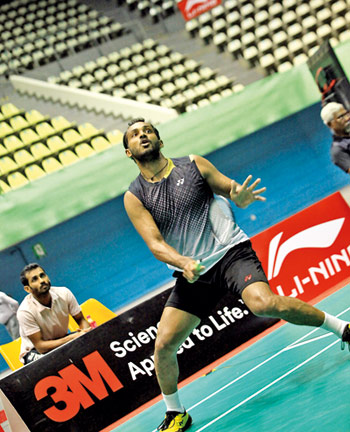 The competition is scheduled to be held from February 24 to March 1 at S. Thomas' College Courts in Mt. Lavinia and at the Mercantile Badminton Courts in Colombo. The organisers are expecting over 1,000 schools, clubs, national and international shuttlers to participate. A total of 32 events from Under-13 singles to Masters Doubles are scheduled to take place during the seven days of competition.
The draw will take place on February 20. Entries should be sent to Sri Lanka Badminton, Maitland Place, Colombo 7 or No. 2 Cambridge Place, Colombo 7. The WPBA has also invited several South Asian countries to participate. They are expecting countries such as India, Nepal and Maldives to participate. Foreign participants will be provided free accommodation.
The senior winners will receive over Rs. 500,000. School players will receive sports equipment. The estimated cost of the tournament is rupees three million out of which one million has been promised by SLB president Rohan de Silva. The other two million has already been presented by several sponsors.
Applications for the 1st WPBA Classic Ranking Championship will be received at the Stadium Office of Sri Lanka Badminton at Maitland Place, Colombo 7. Further inquiries could be obtained by calling Sri Lanka Badminton office on 0112689525.