SLC to push ICC over DRS rights claims
cricket
View(s):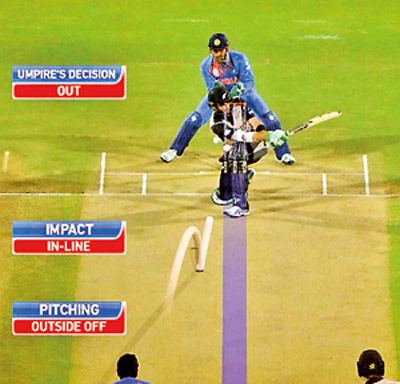 Sri Lanka Cricket will request the International Cricket Council (ICC) to study the claims made by Senaka Weeraratne over the authorship of the widely used Umpire Decision Review System (UDRS/DRS).
"Now that SLC has come up with it at the Executive Committee meeting, we will forward all submissions made by him to the ICC to study and give us a feedback," said SLC CEO Ashley de Silva.
Weeraratne, a lawyer, claimed he came up with the idea as far back in 1997. In a letter to 'The Australian' on March 25, 1997, titled 'Allow Appeals to the Third Umpire', he highlighted the importance of a decision review system to minimize umpire errors in the middle. It was later published in other newspapers around the world and in Sri Lanka, including in this newspaper on April 6, 1997. Despite proof to say he first floated the suggestion which was later adopted by the International Cricket Council (ICC), however, Weeraratne has not received the type of acknowledgement that Duckworth and Lewis got for their contribution towards deciding the result on rain-affected limited-over games.
In August 2008, SLC made a submission to the ICC on behalf of Weeraratne with a folder full of contributions he made to various newspapers across the world. However, without identifying the author of the system or giving him credit for 'Player–Referral' in cricket, the ICC ran trials in November that year before adapting the same in all three formats of the game – Tests, ODI and T20s.