Explore your future in a world recognised University
View(s):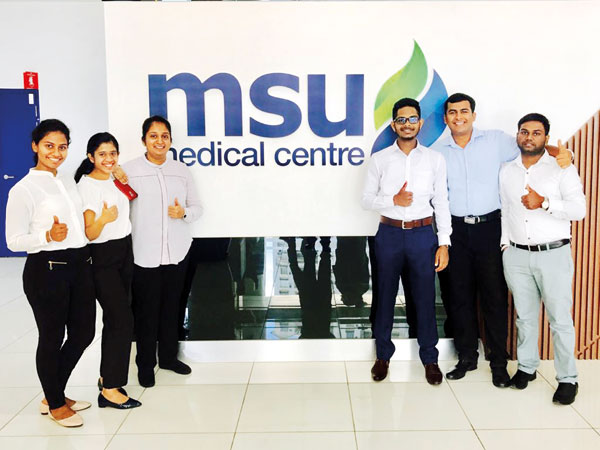 MSI is a fully affiliated higher educational establishment within the Management and Science University, Malaysia and recognized by many other leading universities worldwide including those in the United Kingdom, Australia, Germany and Japan.
MSI offers diplomas in 3 key disciplines of some of the fastest growing industries .that comprise of The Diploma in Business Management, The Diploma in Biomedical Science and The Diploma in Hospitality & Tourism Management.
The Diploma in Business Management:This programme will ensure that students are able to apply their management competencies to the complex and changing business environment in order to drive organizational growth and will equip students with the necessary skills and  knowledge to be successful managers and leaders in the challenging and diverse environment of the business landscape of today   ..
Students will be trained with the ability to perform business-related activities as well as management duties effectively. The curriculum covers a diverse range of modules like Business Communication, Financial Accounting, Principles of Marketing, Human Resources and Management and focuses on exploring and understanding contemporary managementwith emphasis on action, observation, analysis and reflection and prepares candidates to work in the areas of management, administration, enterprise development, marketing, consultancy, and related fields.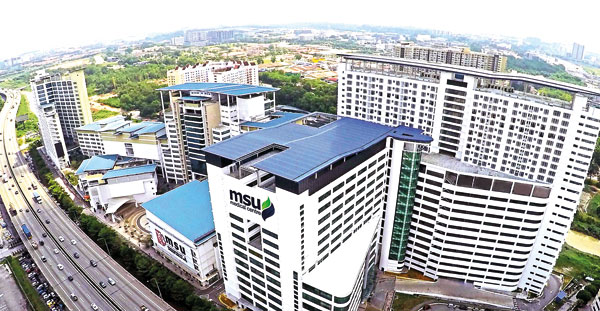 It will also provide the "know how" on  concepts, frameworks, analytical problem solving and research skills to enable students to operate  effectively in a global environment. They will learn to apply dynamic and strategic responses to complex internal and external challenges facing organizations from the perspective of strategic decision making, strategic finance, contemporary marketing challenges and managing complex alliances across the public and private sectorthatalso includes the consideration of ethical principles and practices.
Graduates will become skilled decision-makers, problem-solvers and natural leaders who can work across all facets of an organization
The Diploma in Biomedical Science: Designed to foster opportunities for entry into the biomedical science industry, this programme is an ideal platform for students wishing to pursue career paths in biomedical, or any health science related jobs.
The Diploma introduces the student to the latest developments in the field with an emphasis on research and development .The curriculum integrates knowledge and skill components to meet modern day challenges and offers knowledge and understanding of the specialist disciplines in biomedical science and their application to the laboratory based study of disease and diagnosis.
Students begin by learning the foundational sciences to understand the biology and chemistry of health sciences. They will study, the inner workings of living cells, the biological processes involving proteins and enzymes, the structure, parts and functions of the human body, and the world of bacteria, viruses and other microorganisms. They will then progress to learn the nature, causes and progression of human diseases, and diagnosis. Overall, It teaches the essentials of human anatomy, different diseases and their corresponding treatments, and be exposed to cutting-edge research and industry attachments at leading institutions in the field.
Upon completion, graduates will be able to find a variety of career opportunities in universities, research institutes and pharmaceutical/biotechnology industries.
The Diploma in Hospitality &Tourism Management:This integrated diploma program will  focus on applied knowledge in the field of hospitality operations within a global economy, encompassing the planning and management of hospitality businesses of varying size and complexity. It will teach students  the hands-on, employable skills they need to succeed and provide a unique opportunity to develop both extensive knowledge of the hospitality and tourism industry and a strong skill set in management..
Students going through the program will attain needed knowledge and practical skills to develop the ability to identify and analyze business problems, and formulate operational and tactical plans to respond effectively to the rapid changes in the hospitality and tourism industry.
Lessons are conducted through a combination of classroom learning and on-the-job training. The program seeks to maximize learning by utilizing hands-on discovery and discussion presentations, which allow room for creative thinking and problem-solving.
Students will graduate with cutting edge knowledge of the best industry practices, as well as a service innovation mindset, adding further value to their future employability.
Committed towards ensuring a high rate of student's success;Besides providing international experience and exposure among students in their relevant subject areas, extensive industrial training components are also blended into all the programs of study to enhance graduates' employability.
All programs are conducted over a period of 16 months on both a full time well as on a part time semester basis with the entry requirements being the G.C.E. O/L/ or A/L.
For further information in obtaining this degree of repute please contact  0112576644, 0112576700, Hot Line 0770777880, email  info@msi.edu.lk  or visiting  MSI Colombo at, No 300 Galle Road, Colombo 3,