Appealing Grand Slam Tennis
View(s):

This year's Australian Open is being played in the ever reminding back drop of the fire that swept mercilessly through Australia for months. The Australian Open always had high temperature and players went through a tough time surviving it. Never this, it also strangled players to breathe, in the qualifying rounds. The world has to wake up to this reality and change the way we live.

Exhibition to professional events

After the annual recess of last year, Australia with ATP and WTA accommodated exhibition format events as warm ups towards the Grand Slam event. These events in the last good few years went into the hands of private entrepreneurs. It was to cater for exclusive clientele, city tourism promotion, with elite players only label, exciting scoring format and played in light hearted audience participatory atmosphere. A tennis carnival. ATP, WTA professional circuit is serious business. Australian Open is the first of it this year.

Unique surface

Ever since hard courts appeared they have been subjected to constant innovation to achieve the ideal. Most of it are detested by professional and recreational players. Nature of the game is such, it needs a surface 'forgiving' to the leg joints and hip. Hard courts are not.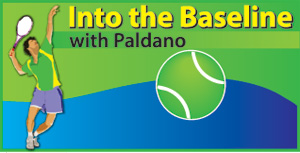 All natural surfaces have a forgiving nature but need costly daily maintenance. Hard courts on the other hand need near zero daily maintenance. This is its appeal.
Tennis Australia has been developing a suitable surface ever since they gave up grasscourts in Sydney three decades ago. They have had very bad player injuries with some of the developments. The current court surface in Melbourne is their recent version. It is mostly accepted. In the first week Simona Halep sliding backwards, her foot got stuck and fell, her wrist had to be strapped to continue. The current surface looks softer capable of reducing the speed of the ball, hence the long rallies.
Compulsory appearance
The Australian Open is a compulsory appearance event for the professionals eligible for it. The draw has 128 slots and has an automatic cut off ranking mark for entry and an allocation for wild card entry and qualifiers. From the qualifiers onwards every player will have a good take home purse.
The Australian Open, like all four Grand Slam events is played over two weeks. Today is the end of the first week. Matches are best of five tie break sets and the final set will be with a super tie break. Regular tie break is up to 7 and the super tie break goes to 10. Even with this abbreviation matches have exceeded four-hour mark.
The favourites
The top of the current world rankings in both gender are the favourites to win and are placed as seeding to meet in latter rounds. There are many dark horses lurking to surprise good players. In all big events, the early rounds are the toughest to win. Workwise, an early round match is grind against flawless stroke makers with an appetite for consistency. This tactical approach forces big names to go for winners. Hitting winners mean probable increase in unforced errors. This is the trap early rounds presents to big names. Unknown players winning against a favourite is described as losing to a dark horse. Often these unknown players do not go far. There are rare exceptions to this. Boris Becker of Germany won Wimbledon as unseeded player in his maiden appearance.
Women
Ashleigh Barty seeded number one in the draw in her home ground Australia, lost her first set before winning her first round match. Many in the top ranking of the WTA are from Czech Republic, Serbia, Ukraine, Romania and Russia. Czech Republic's Carolina Pliskova, Petra Kvitova and Simona Halep have shown good form the first week of the Australian Open. They are being challenged from the very first round. Two old names appeared, Serena Williams and Maria Sharapova. These two with Carolina Wozniacki are fast moving towards the final curtain calls.
Men
The nature of tennis is such when a player develops a style he will have to perfect it to its full potential over a decade or two, but within the constraints of the original style. This is why Nadal, Federer and Djokovic play the way they appeared first or very close to it. The domination factor in this is the original surface on which the player evolved. With most events being played hardcourts, most players have baseline oriented game with sporadic outburst to the net. On the natural surfaces, volley provided good portion of the winners. Now it is the ground stroke winners, strong service returns and services provide the winning numbers. New court development is towards slower surface. This means good strong tactical applications will be the formula to win.
The winning prospect of the Djokovic, Nadal and Federer still exist. In men, there are two new names from last year, Stefanos Tsitsipas of Greece and Daniil Medvedev of Russia, they will make a mark this year.
Attractive stadium courts
Stadiums in Melbourne have the names of the past 'greats' of Australian tennis. Rod Laver's name goes back 50 years, winning his second Grand Slam in 1969. The electronic side screen is giving the stadium courts multimedia light show effect. Extremely well-tailored and it is not disturbing player concentration. There is one more week of Australian Open for us.
-George Paldano, Int. competition player; Accredited Coach of German Tennis Federation; National coach Brunei, Sri Lanka; Davis-Cup, Federation-Cup. geodano2015@gmail.com