Support our local nominee at the International Volunteer of the Year scholarship
Shanuki de Alwis is one of nine shortlisted finalists in the running for the International Volunteer HQ's (IVHQ) Volunteer of the Year 2019 scholarship
View(s):
Shanuki de Alwis is one of nine finalists for International Volunteer HQ's (IVHQ) Volunteer of the Year 2019 scholarship, putting her in the running to win a volunteer experience to make a difference in a deserving community overseas.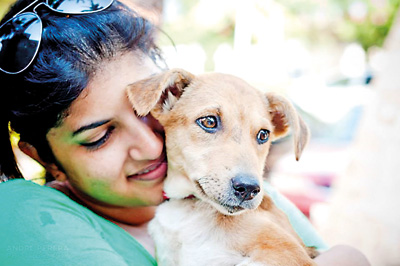 A finalist from more than a 1,000 volunteers who have been nominated from 100 different countries in a worldwide search for the most influential volunteer of 2019, Shanuki has built a significant online following. Her online platforms promote worthy causes in Sri Lanka. She is the creator and host of an online community talkshow 'Shhh – The Talkshow' that aims to break cultural taboos and raise awareness of social issues. She is a volunteer community crisis responder, providing psychological and physical first aid as well as suicide first response.
"It's incredibly exciting to be shortlisted. Sri Lanka has been ranked No. 1 in volunteerism globally and it would be really nice to add to that recognition," says Shanuki.
"I've always been passionately involved in many causes in whatever way I can, but this scholarship allows a once-in-a-lifetime opportunity to gain valuable insights and experiences overseas, in order to bring that learning back to Sri Lanka in order to improve my community service here."
Shanuki is also an animal welfare and environmental activist, and a spokesperson for gender empowerment and mental health.
She has run several online campaigns and raised awareness to champion the causes she is passionate about.
"I don't like canvassing for votes, but in this case I have to. It would mean very much to me if people would visit the link and vote daily and help me put Sri Lanka on the map!" she says.
The winner will be decided by public vote, with votes able to be cast now via
www.volunteerhq.org/volunteer-of-the-year/. Supporters can vote multiple times daily.
IVHQ is a pioneer of affordable and sustainable volunteer travel. Operating in more than 50 destinations.
Since 2007, IVHQ has supported more than 110,000 volunteers to spend nearly 8.5 million hours supporting community projects overseas.
Await next week's Mirror Magazine for fuller interview with Shanuki on her online community talkshow 'Shhh – The Talkshow'