'Gaadi' gets special Jury mention at Dhaka IFF
Film's European Premier at the prestigious Rotterdam Film Festival in the Netherlands
View(s):
Gaadi' (Children of the Sun), Prasanna Vithanage's newest film, received a special jury mention for its overall presentation at the recently concluded 18th Dhaka International Film Festival (DIFF).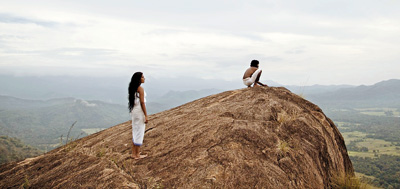 The film was chosen for the competition category of the festival which featured films from Iran, Turkey, Russia, India, China, Kazakhstan, Philippines, South Korea, Thailand and Sri Lanka.
The DIFF is one of the most prestigious film events in Bangladesh and, to a great extent, has helped shape an increasingly healthy and positive regional film culture. The festival has also created space for young and aspiring filmmakers in Bangladesh and larger South Asia to connect with global artistic trends and to strengthen the parallel development of Bangladeshi cinema.
Commenting on Gaadi, Polish Film Director and the Jury Chair Joanna Kos-Krauze said "One of the most original movies I have seen. It was exceptional. Outstanding"
The two main actors of 'Gaadi', Dinara Punchihewa and Sajitha Anuththara, represented the film at the festival held in Dhaka.
Meanwhile European premier of the film will be held on January 27 at one of the longest film festivals in the Europe, International Film Festival of Rotterdam (IFFR). One of the most prestigious international film festivals of the world, IFFR marks its 49th anniversary this year.  Four more screenings of 'Gaadi' are scheduled during the festival from January 22 to February 22.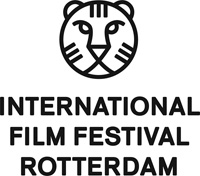 With nearly 330,000 admissions and over 2,400 film professionals attending (over 320 of whom are filmmakers), IFFR is one of the largest audience and industry-driven film festivals in the world. The festival's Official Selection includes more than 500 feature, mid-length, and short films from over 50 countries and also offering a high-quality line-up of exhibitions, performances, master classes and talks. 'Gaadi' was launched with its world premiere in Busan at IFFB in 2019, travelled to San Francisco and screened in India.
According to producers 'Gaadi's festival trail and international screenings would be continued this year with many curators requesting for the film to be screened in different parts of the world.
IFFR in its website introduced Gaadi as – "There is something unmistakably political about this moving romantic drama. Just like in contemporary Sri Lanka, where a racially, religiously-charged civil war raged for 30 years, the leads clamp onto their societal identities. Only after experiencing every possible crisis do they realize that character is more important than ancestry".
'Gaadi' was also selected among '100 not to be missed films from Asia in the year 2019'.
The star cast line-up of 'Gaadi' includes veteren actors Iranganie Serasingha, Ravindra Randeniya, Shyam Fernando, Kalana Gunasekera, Nethalie Nanayakkara, Damayanthi Fonseka, introduces dazzling Dinara Punchihewa to play against the versatile Sajitha Anuththara.
Gaadi is Prasanna Vitahnage's 10th film and has been jointly produced by Film Island, JAR Pictures, H D Premasiri and Prasanna Vithanage. It is scheduled to be released in local theatres in the early half of this year.