Final of the Bad boys' trilogy
'Bad boys for life'
View(s):
The last of the 'Bad Boys' trilogy 'Bad boys for life', American action comedy starring Will Smith and Jerry Bruckheimer is now being screened in theatres in and around Colombo.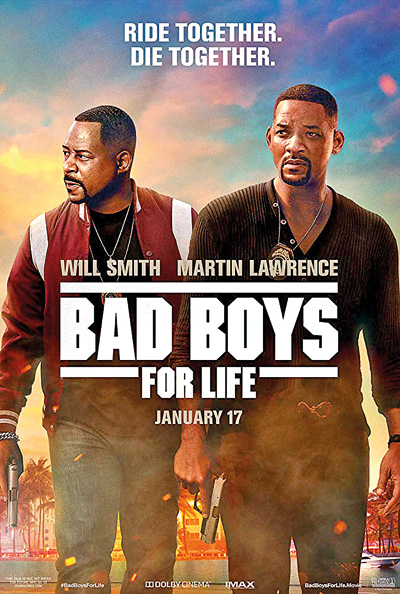 Directed by Adil El Arbi and Bilall Fallah, bad boys Mike Lowrey and Marcus Burnett are back together for one last ride in the highly anticipated Bad Boys for Life.
Marcus and Mike have to confront new issues (career changes and midlife crises), as they join the newly created elite team AMMO of the Miami police department to take down the ruthless Armando Armas, the vicious leader of a Miami drug cartel.
Produced by Jerry Bruckheimer, Will Smith, Michael Bay and Doug Belgrad, the film also stars Vanessa Hudgens, Alexander Ludwig, Charles Melton, Paola Núñez, Kate del Castillo, Nicky Jam, and Joe Pantoliano.
It follows the sequel to Bad Boys II (2003) and the film is the third installment in the Bad Boys trilogy, in which detectives Mike Lowrey and Marcus Burnett reuniting once again when a Romanian mob boss exacts revenge on the duo just as they are about to officially retire.
The once inseparable duo of Marcus Burnett and Michael "Mike" Lowrey is coming apart: an aging Burnett has become a police inspector while Lowrey, suffering a midlife crisis, is assigned to head up AMMO, a "young guns" group of millennial cops with whom he has nothing in common. Both of them reunite once again when a fierce cartel mob boss, whose brother they defeated years earlier, makes a retaliation effort on Mike just as both he and Marcus are about to officially retire.
Compiled by Susitha Fernando