Asela strikes 'GOLD'
By Joshua Surendraraj
View(s):
Music has always been a part of Asela Perera's life. As an introvert, it seemed natural for him to convey his thoughts through. Today, his journey in musiac has led him to create his second album 'GOLD' which will be released on Wednesday (29).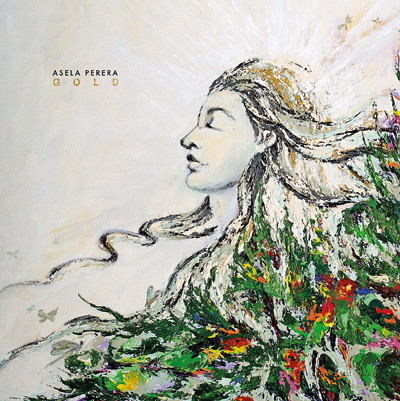 Asela Perera is an indie singer/songwriter who has been writing original music for almost 11 years, including a multitude of EPs and his first album titled "These Years". While his previous work was strictly an acoustic guitar/vocal form, he deliberately wanted a fuller sound for 'GOLD'.
'GOLD' was created "on the basis of firsts." Asela's intention was to dive into a creative exploration, which at the time was also a form of self-therapy for him after having lost a loved one in 2017.
The overarching theme in 'GOLD' is about the pursuit of happiness and what it truly means to be content. "In a digital environment where the world is more connected than ever it stumped me how people are more disconnected than ever," he shares.
"So while the album, as always, speaks to me very personally, I believe it might also be widely relatable to people."
'GOLD' is co-produced by Nishan Daniel and also features several other local musicians such as Christopher Perera, Manuja Kodikara, Chrisantha De Silva and many more.
Natasha Senanayake also served as a co-producer and advised on arrangements, while also supporting in terms of almost all of the piano, keyboard and string work on the record.
"These were all grounded and gifted musicians whom I was blessed to meet through the Melomanic Sessions," Asela shares.
'GOLD' will be available on all digital streaming services starting on January 29. A unique free listening experience in the form of an installation, conceptualized by Theatre Junction, will also be available in select cafes in and around Colombo on January  25 and 26, 2020.
For more details visit-
Website : www. aselaperera.bandcamp.com
Facebook: www.facebook.com/aptunes/
Instagram: www.instagram.com/apmusica/
Twitter: www.twitter.com/ace1424?lang=en